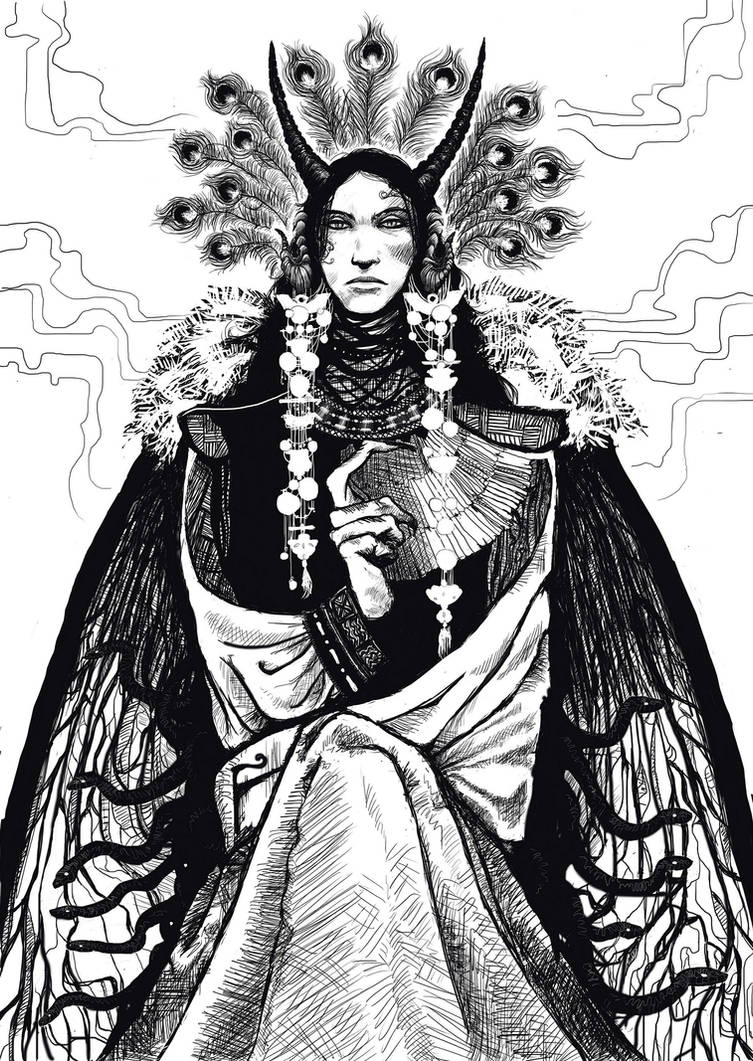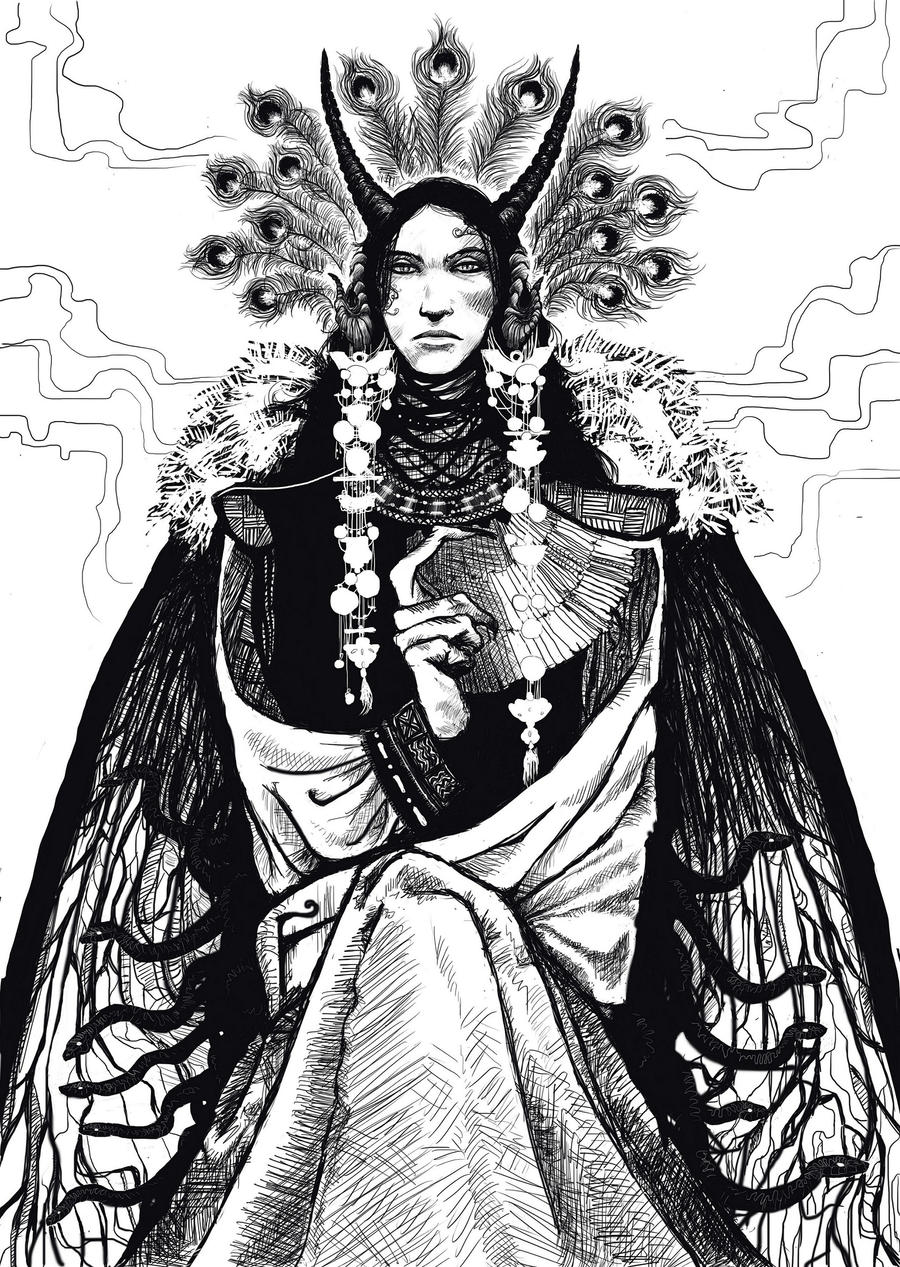 Watch
Ok this one took me time. A lot. And I'm not even satisfied e___e

Panaelephegyth deph-Maûrmuneleth Bââl-siyah Bâmbdhad, my character, demon (obviously) from ancient time (he first was a babylonian idol). Archduke of the First Sin, Vanity ; also known as the Agaliarept, Keeper of Secrets Below ; Ningishzida, the Serpent God ; Melek-Taus, the Peacock Angel from yezidi's tradition, and a few other names.

As a demon of Mystery, Occultism and Knowledge, his symbol is the sacred snake.

"Pan" is a very, very ancient being, and has sometimes difficulties to keep his self-control over his instincts. By the way, he loves to be praised, worshipped and all that stuff ; be careful though, he could rip your head off for a word that was not to be said...

J'adore ! Le noir et blanc, le travail au trait, j'ai toujours apprécié plus que tout. Alors, voir pépé Pan comme ça, tout de suite, ça impose le respect.
*se prosterne*
Reply

Faut pas trop lui dire, ça risque de lui monter à la tê... Ah, on me dit que c'est déjà fait e___e
Reply

"he could rip your head off for a word that was not to be said..." Or your heart of course... x'3
Wonderful piece of art, love your B&W mastery x3
Reply

T'étais pas obligée de répondre en anglais xD Merci :3
Reply

Il est claaaaaasse. Ca, c'est dit x)

Plus sérieusement. Le Noir et blanc poutre sa mémé, c'est vraiment sublime.
Reply