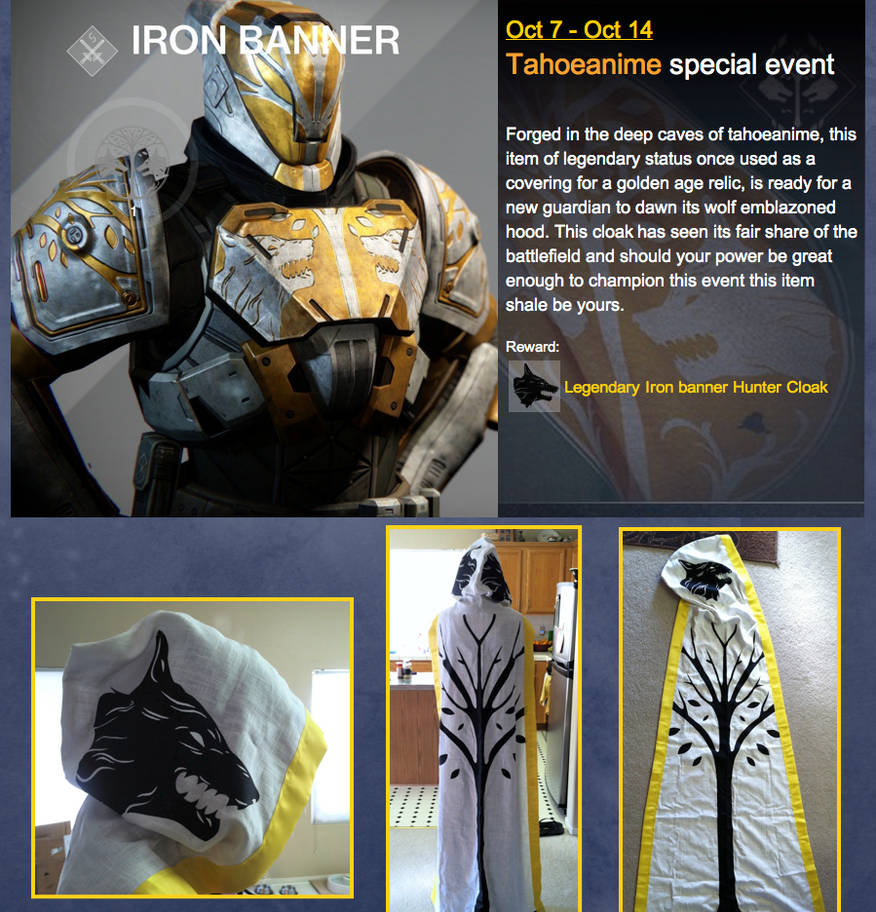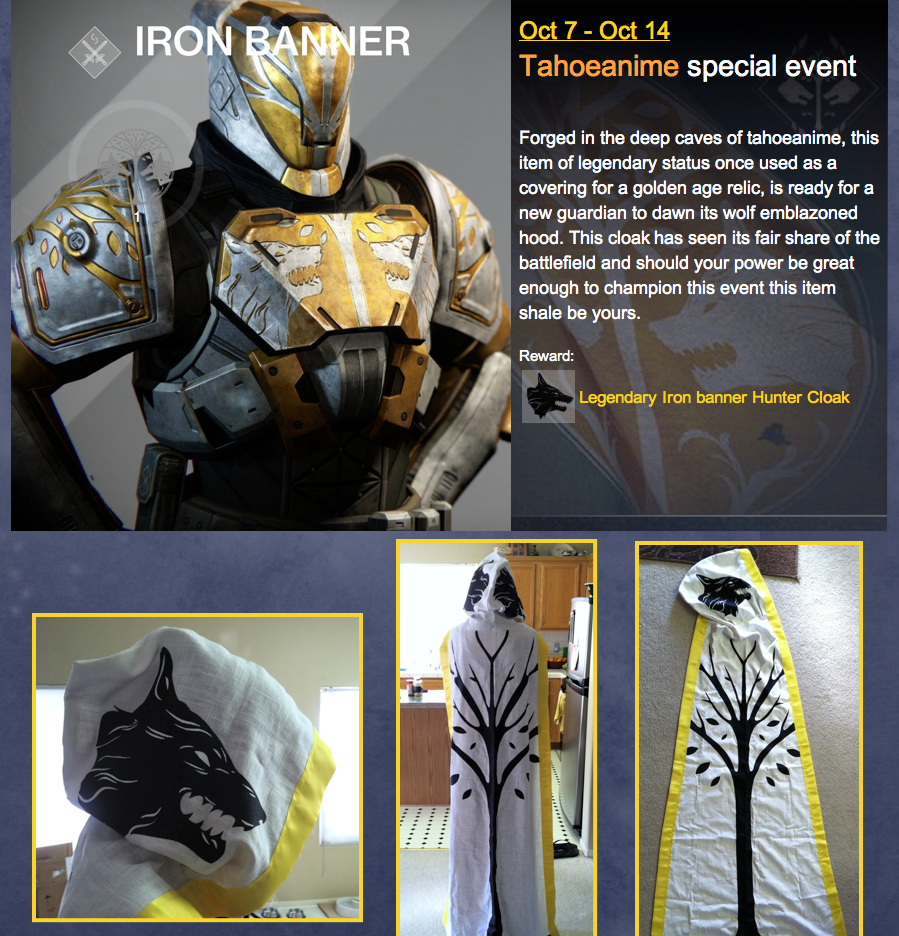 Thanks to everyone who helped out with this auction

Destiny Iron Banner Hunter Cloak up for sale over on my website. Auction STARTS OCT 7 and ENDS OCT 14. winner will receive the cloak and the money will be personally donated to the extra life children charity campaign.
Please head over to the link below and if you have any questions leave me a comment below.