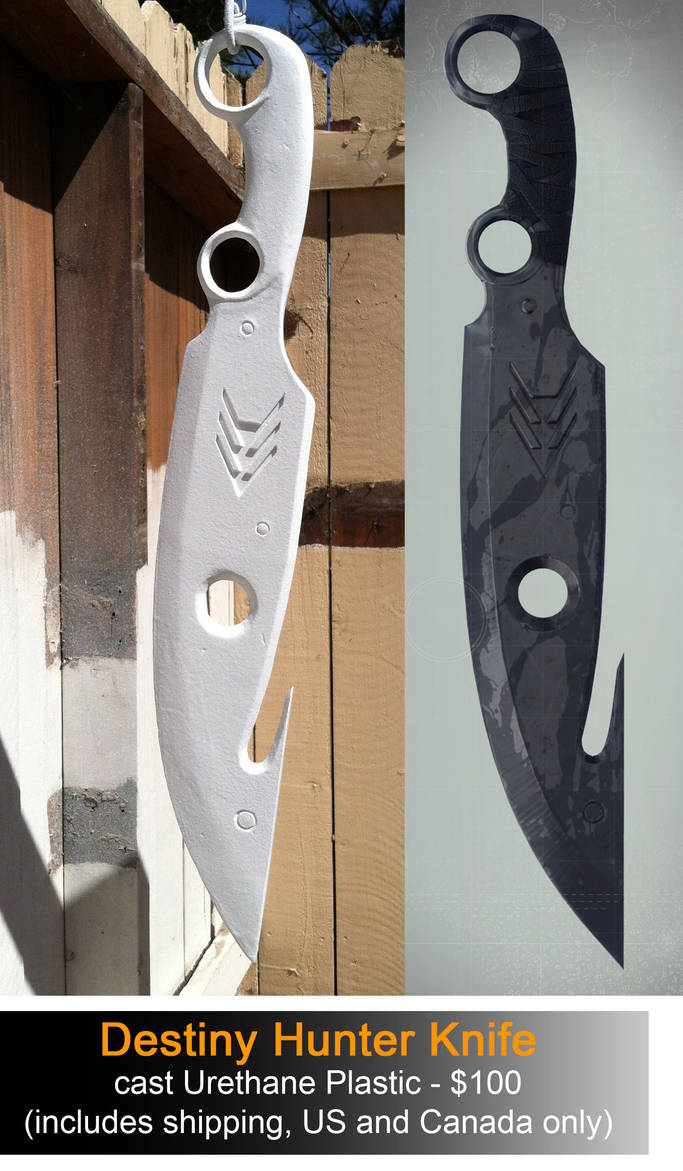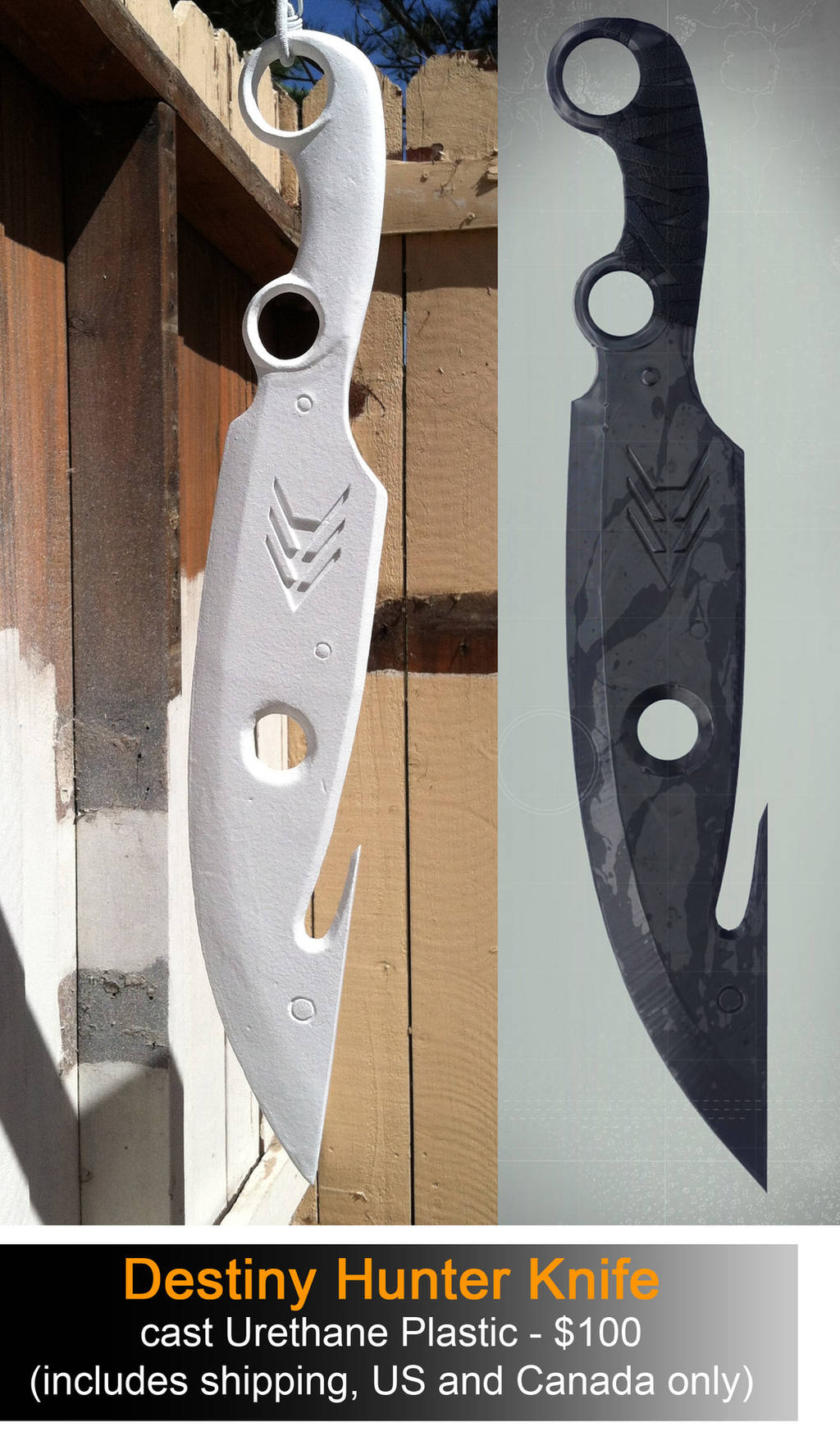 Destiny cast Urethane Plastic Hunter Knife

sale has ended thanks to everyone who was interested
sale - $100 (includes materials and shipping, US and Canada only)
10 open purchase slots - once all 10 are filled the casts will be produced, cleaned up, painted (or unpainted) and shipped.
50% of the cost will be needed up front to purchase the molding materials and the rest befor shipping.
I will be posting a list of the 10 open slots and reposting it as the list fills up.
I will be casting this in 2 stages.
foam copy (seen in the pic) will be molded and a rough plastic copy will be pulled. the rough copy will be cleaned up and detailed and the strapping added

clean detailed copy will be molded and cast again for the finished product.
if interested please message me at:
email - tahoeanime@me.com
twitter - @tahoeanime (DM or Tweet)
or join my facebook group -
405thtahoeanime@groups.facebook.com and comment on my post


info also at tahoeanime.com




$100 is very pricy... I could make one out of metal for much less. At the very most (not including price of the tools themselves) it would cost maybe $20.
Reply

awesome you should do that id love to see it, unfortunately i like to use plastic because it casts very easily and it makes multiple copies in a short time, down side really expensive.
Reply