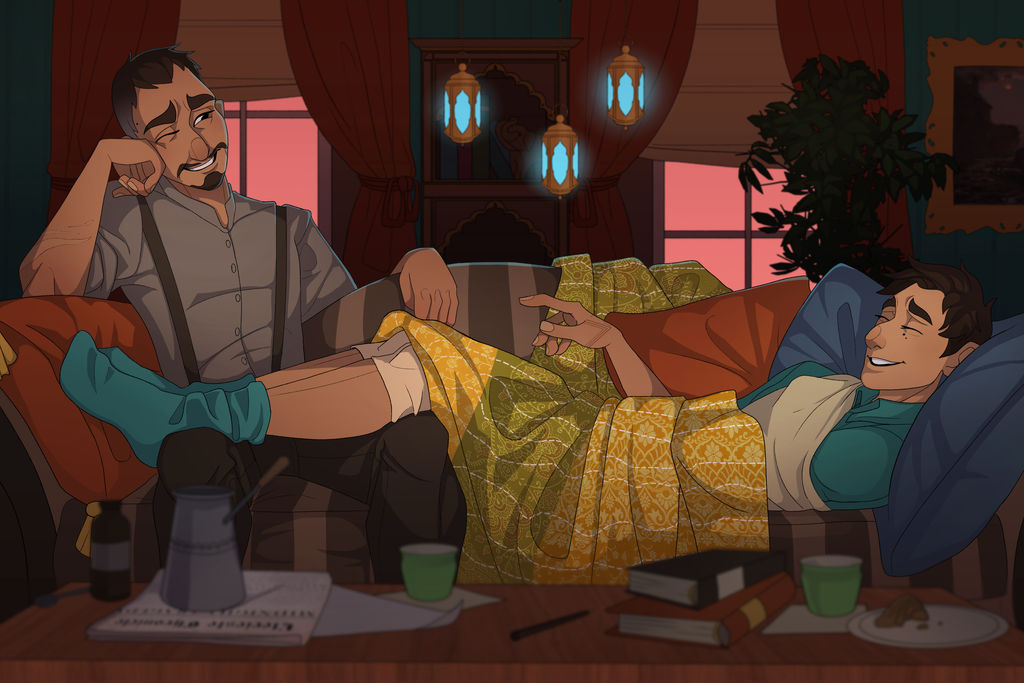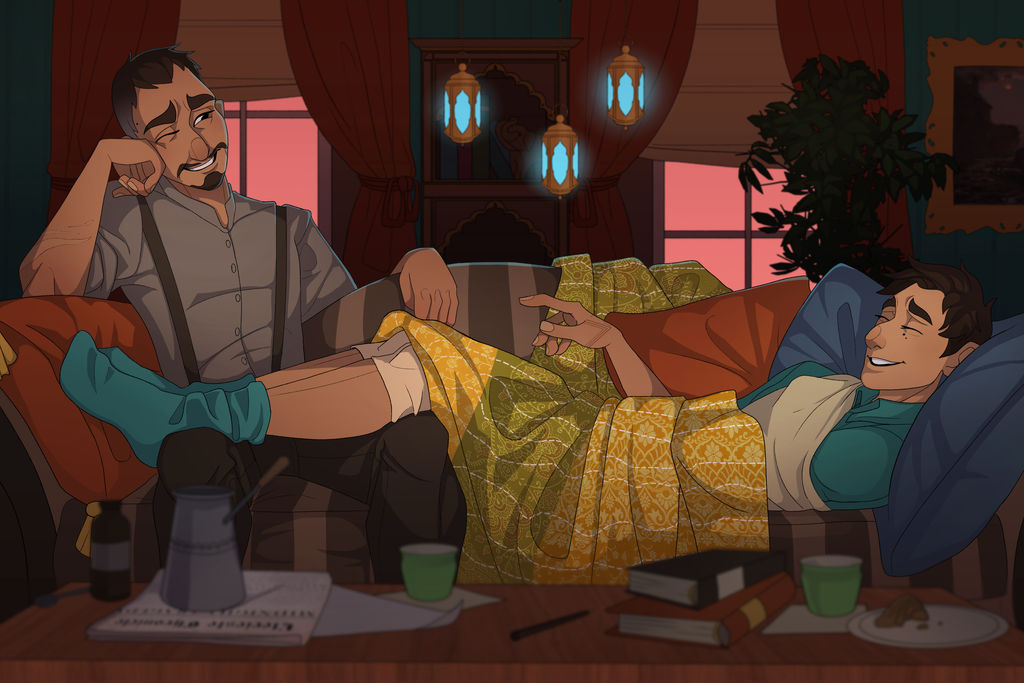 Still wrapping up some event things, but jumping ahead to show a happier Ty.

And Danyal is a good dad, because laudanum is fun.

This conversation is only going to be remembered by one.

Blanket made with saree patterns from LaTaupinette, and an embroidery brush from kineko
Waist with detail color + Full body with detail color + Detailed background = 450g


Congratulations on the DD~!!!

Reply

Reply

In all honestly, my brushes are only a small details in front of the drape! This plaid is so well drawn! (ok, the characters are too and the room look very cosy and comfortable!)
Reply

Hnnnnng father and son, this is the best.
Im glad he came home to happiness and good times qwq
Reply

Reply