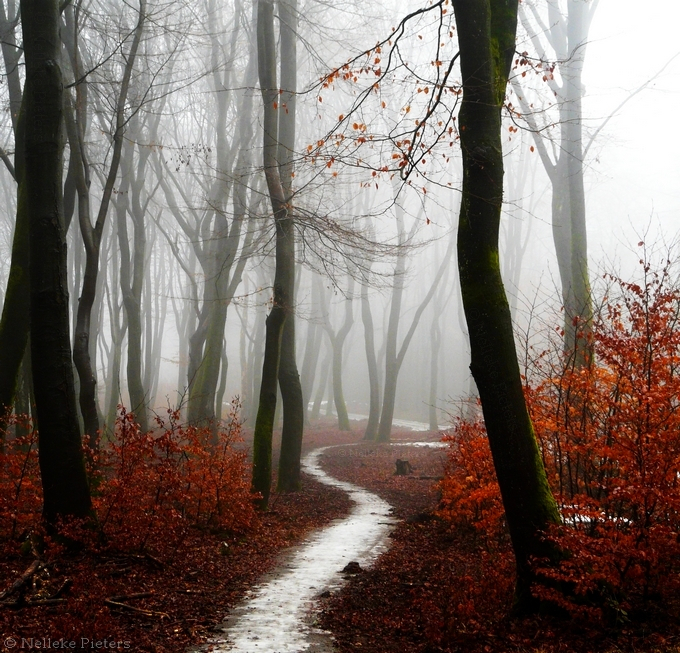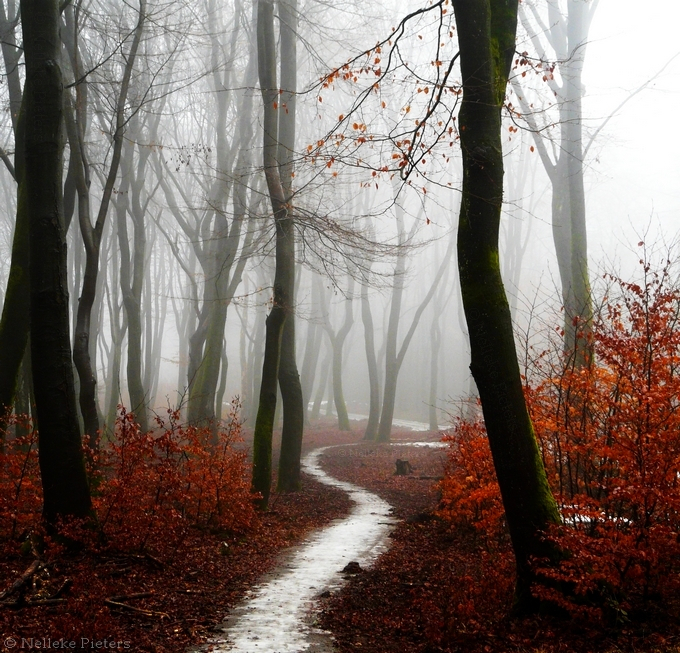 Watch
Editting done: I upped the contrast and saturation, and lowered the gamma slightly.
Edit: No, I did NOT use photoshop for this image. Like you can see above the editting done is minor. I took this photo on a misty morning in a forest where the snow, which had conserved the colours of the leafs on the ground well, had almost melted away. The reason why the path is white is because of the left-over snow, the reason why the background is white/greyish is because of the thick fog and the reason why the leafs are red is because they were

If you got good circumstances you don't need to post-process much.
----
My photos are NOT stock. This means I do not want them to be used in any way. I don't mind them being used as a reference for a drawing/painting though: please visit this link for the rules nelleke.deviantart.com/journal…


:thumb256483498:
:thumb252416413:
Wow! You have such great talent. The colour is just amazing, and I think it's particularly smart that you don't edit this photo to a large extent. Leaving an image more natural makes it look more realistic and doesn't make it look over-processed. I love the lighting and set up, but I think a slight blur affect in the background would've been a nice touch. I also enjoy how it seems as if the snow on the path is trying to guide you down a path of safety. Your photo provides a story along with beauty and that is sometimes hard to achieve. Very cool! A job well done : ) Keep up the good work!
The Artist thought this was FAIR
18 out of 18 deviants thought this was fair.
This is absolutely stunning. The colours are magical and so very crisp and clear. It looks as though it ought to be a still from a very high expense movie, like Avatar expensive. Perhaps one thing is a little off. I think that the angle is a little too rakish. However, it does look as though it may have been intentional. Even so, it pulls one out of the illusion, sort of breaks the harmony between the colours and the shapes in the photograph. I think the best detail would have to be the sparse leaves toward the top of the tree. It is absolutely breathtaking.
The Artist thought this was FAIR
49 out of 51 deviants thought this was fair.