Bust Rendered Painting = $35
Like my fully rendered full bodies, but waist up.


Bust (sketch with simple shading) = $25
-a little cleaner but still a sketch and with "simple" shading, IE not fully rendered. Waist Up.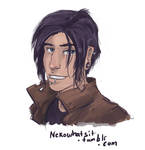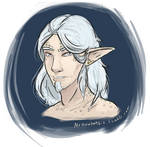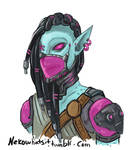 Bust (Sketch In Black and White or With Flats) = $15
-sketchy, waist up (even though most examples I have are chest up), flat colors

(Black and White)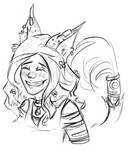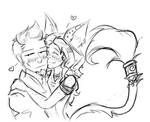 Full Color Rendered Painting (Single Character) = $50 (additional characters + $20)
-fully rendered pieces




Sketch with simple shading = $40 (additional characters + $15)
-a little cleaner but still a sketch and with "simple" shading, IE not fully rendered.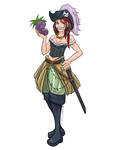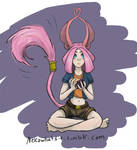 Full Body Color Sketch black and white or with flats = $30 (additional characters + $10)
-Slightly messy, basic colors, no shading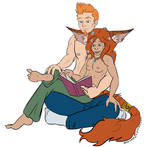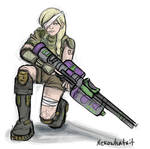 What I need From You:
References
: I reeeeeeally need some references for the character(s) [ Unless they are popular characters from anime, tv, games, etc].
Description and Additional Info
:
Give me an idea of who your character is and what they're like.
Even with busts this'll help me figure out their personality and draw them better.
Any details for how you'd like the commission is also wonderful, such as background color (will only do simple backgrounds right now), profile or frontal, expression, pose, etc.
Basically if you think I should know this for your piece, then let me know.
Once I get this information I'll reply back to you letting you know If I'm able to accept the commission. Once you accept the estimate I'll then begin the drawing! I do work a full time job so please bear with me, I'll try to work as quickly as possible. You'll have a couple of opportunities to see a watermarked version of the piece before it is finished and offer input. I want to make sure you're happy with your commission! When we agree the piece is finished I will request the payment. Once payment is received, I will send you a high resolution image without watermark (my signature will still be included and I kindly ask you don't remove it without permission).
Payment Info: Paypal only, please! - btollett07@gmail.com
Payment is due once I finish your commission.
If you have any questions, comments, or suggestions, please let me know and I'll be happy to respond.
I will take NSFW commissions, though I reserve the right to refuse to draw anything that squicks me out on a personal level. I'm a pretty open person and enjoy a wide range of stuff myself, but I don't care for things involving non-sexual bodily waste, gore, guro, etc. If you're not certain just ask; I'll let you know in a very polite and non-judging way if I can or can't do it. In addition DO NOT commission NSFW stuff from me if you're not 18.
Want to see more of my art? Follow me on Tumblr!
nekowhatsit.tumblr.com/