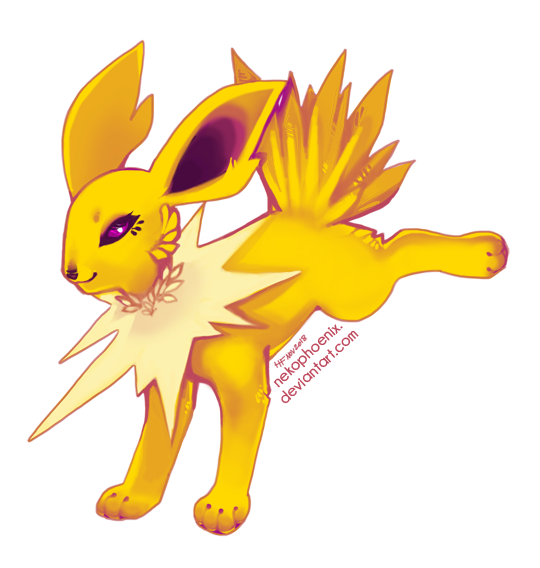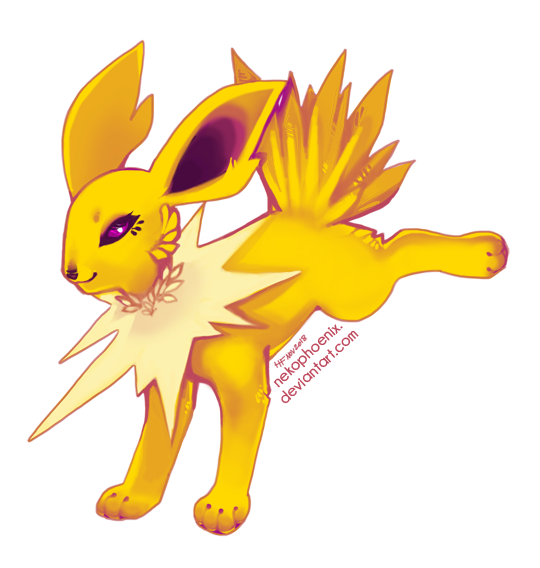 Watch
Jolteon | Photoshop
I'm clearly missing drawing every day - this was fun! and a nice return to colour (even though I actually only used a variation of 2 colours for th'whole thing) :3!

Reply

So cute

Reply

Reply

Pretty colors~! Using more of the purple really makes this for me.
Reply

I do love using purple with yellow <3 thank youuu!!
Reply

It's the only time I ever like either color haha. They look so great together.
And you're most welcome!

Reply

Reply