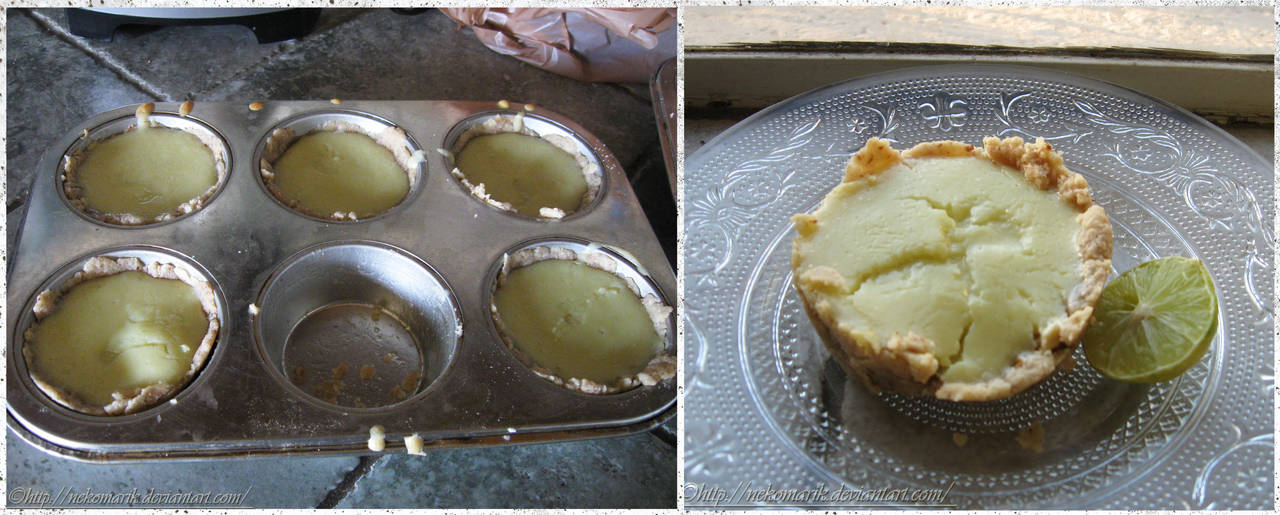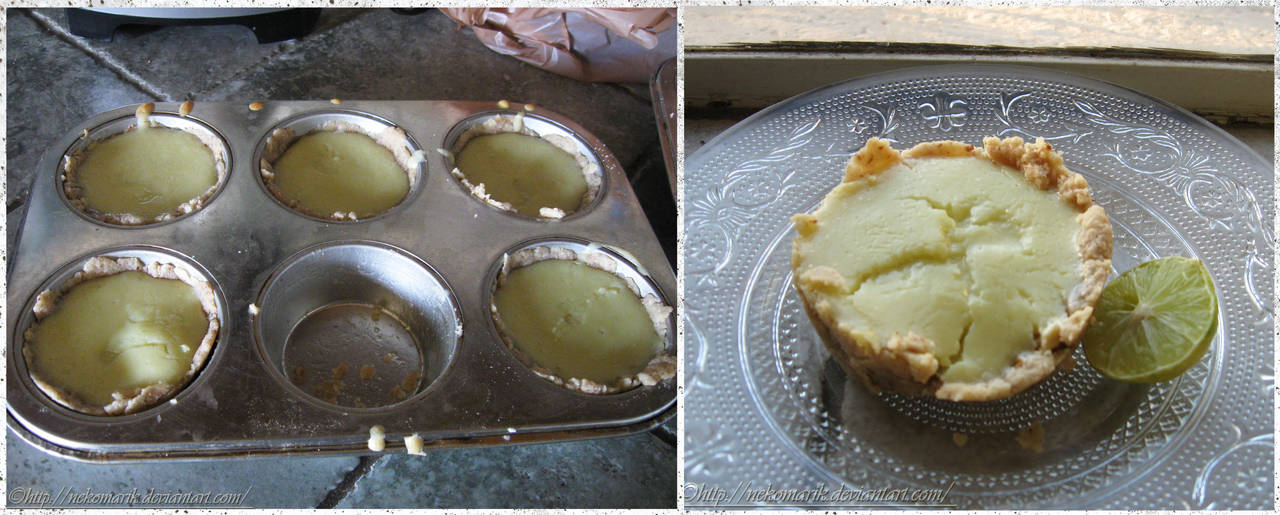 Watch
For the recipe, see my blog entry here:
[link]


Made this Saturday- first time ever making a key lime pie. I was surprised I actually liked it.

It was like a light flan- very nice, and very delicious. I made a crust using finely powdered almonds as half of the flour, which turned out as deliciously nutty and aromatic as I imagined it would. Alternate photo here:
[link]
Special thanks to `
VintageWarmth
for advice and hints on how to photograph future foods!

Reply

This is more a hint on the recipe than the photo itself! If you brush the crust with melted butter right before putting it into the oven, it makes it crispier and stay together better as well as being more of a "crust" color rather than a flour color.

They sure look yummy, though!
As far as presentation and the photograph itself, instead of a lime garnish (since no one really eats lime by itself) I would do a tiny bit of whipped cream and a little raspberry garnish and maybe a little leaf of mint. Would give it contrast and add to the fresh light fragrance.

Reply