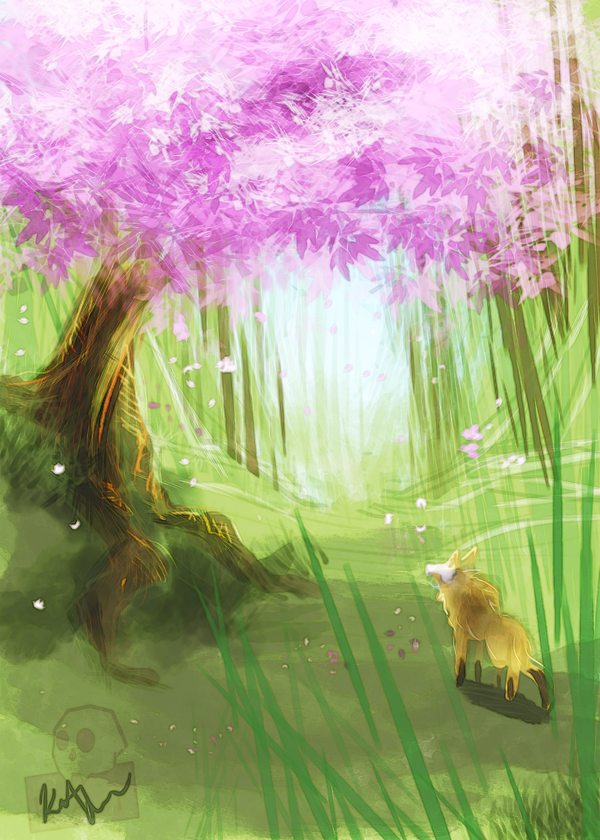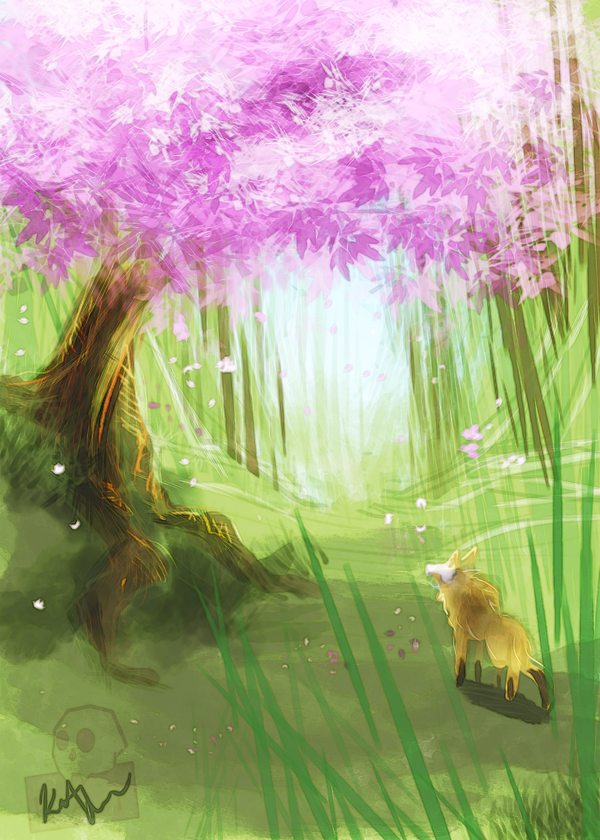 Watch
Edit: Again fixed edges and make clearer
This is my entry for the weekly challenge at #
DA-Speedpaint
, the theme this week was "Cherry Blossom". I finally had so much fun this week!

I spent a lot less time playing with the colors and composition. I just let it happen, and I think it turned out great. I'd been playing with my custom brushes this week before I did this (on other artwork for people). I knew for sure my brushes a lot better.
I'm really happy with this one, but I still have a long way to go. I only got 30 minutes on this, and I wish I could have played with lighting and sun rays. Oh well, I'll be faster next time.

I added Ahk in just to make it Ahk-based.

Photoshop, 30 minutes

I love how it's more spiritual. Less detail, more emotion.
Reply

I love roughs. so awesome
Reply

I absolutely LOVE that tree. the trunk(?) is absolutely gorgeous!
Reply

Reply

Reply