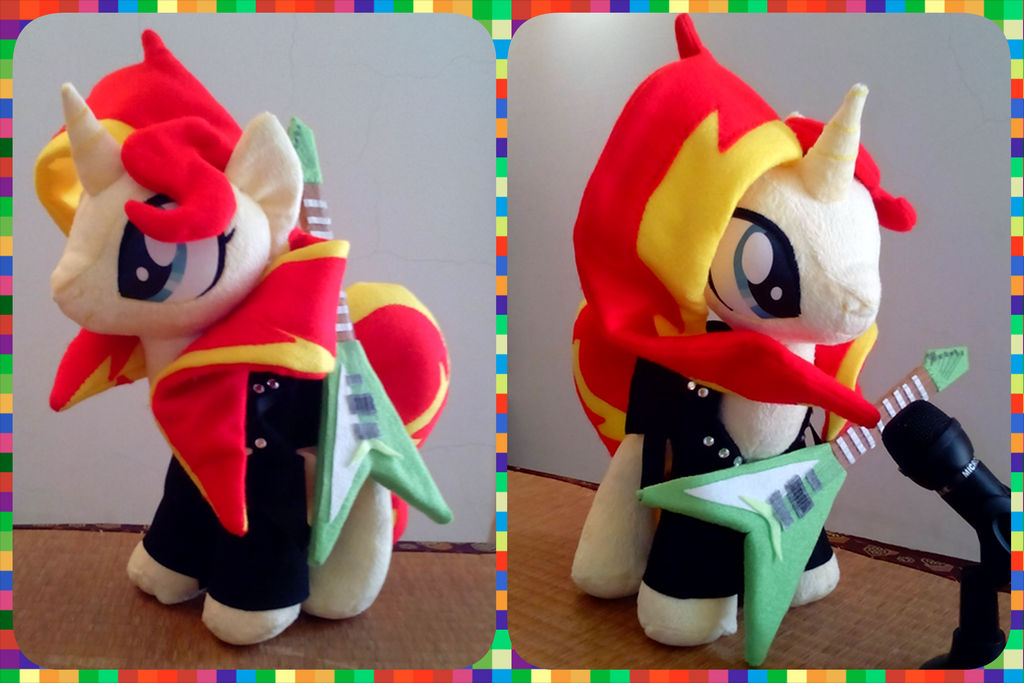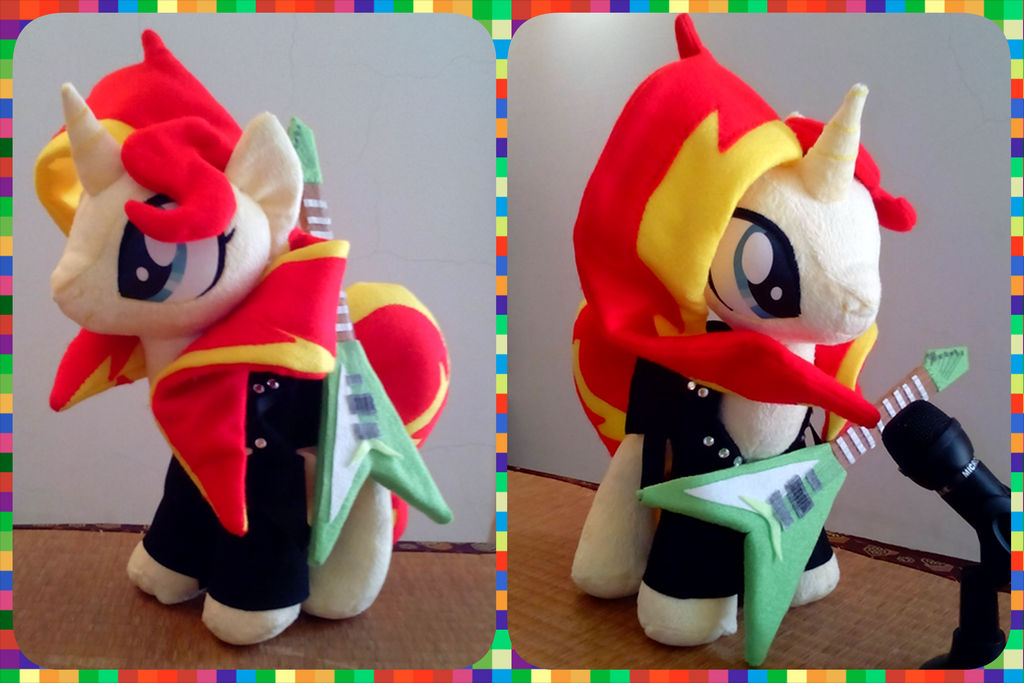 Watch

Daw! She looks so cute! The plushie screams "PLEASE LOVE ME. I'M DIFFERENT."
Reply

Thanks. I believe She will be loved by her owner.
Reply

Who's the lucky owner anyway and will there be others like this one for Sunset or this one of a kind?
Reply

She is one of them who saw the link at here
fav.me/d84v1tj
And there will be another one in near future.
Reply

Aww, she even has her little jacket and guitar!
Cute!

Reply

She's so adorable!

I love her jacket too

Awesome plushie!
Reply