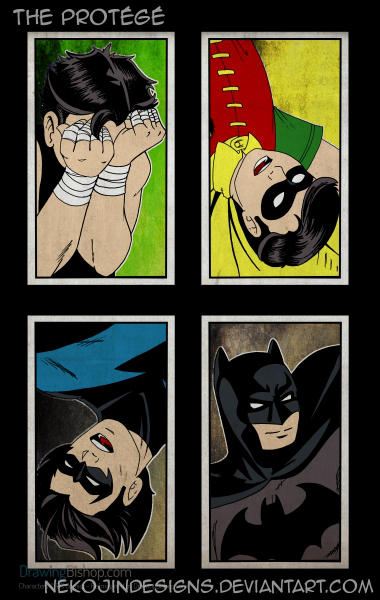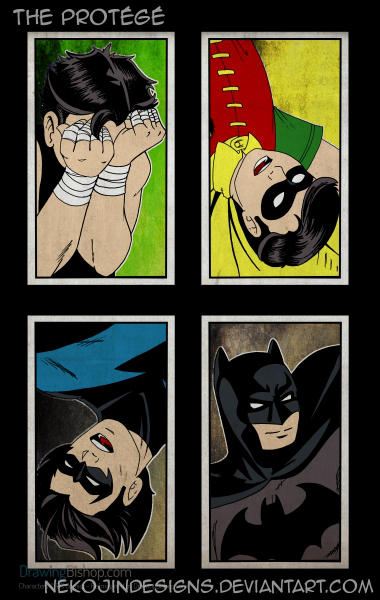 Watch
One in a series of images celebrating Batman & Robin's long, rich history.
Print availble here: www.etsy.com/listing/130117784…
Full comics can be seen here: fav.me/d5adpj3
.
.......................................
Character © DC COMICS | Design © nekojindesigns.deviantart.com

The first pic hits me right in the feels!
The upside down ones hit me in the funny bone!
and batman just hits me!
Reply

The first image makes me feel things that I hadn't examined for Dick Grayson. (Like, yes, his backstory is tragic, but ow. Didn't know I had that many feels.)
Reply

I know what you mean. I feel like a lot of people forget what has come before, you know? I wanted to show the history we may not always acknowledge with these pieces--and for Dick, honestly? Everyone remembers Discowing or Mulletwing days, no to readily the older history.
Reply

The first and best Robin

Reply