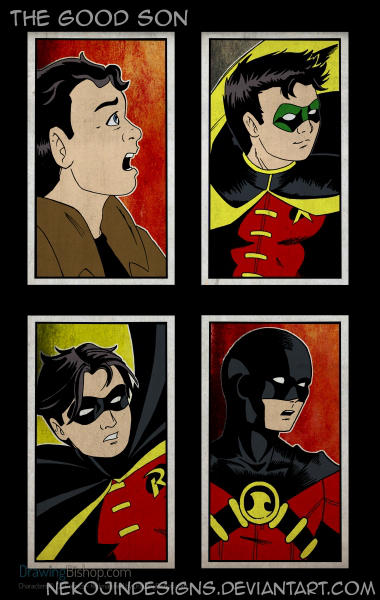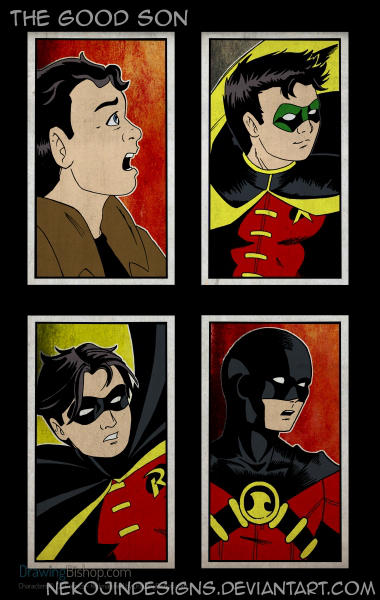 Watch
One in a series of images celebrating Robin's long, rich history.
Print availble here: www.etsy.com/listing/130119535…
Full comics can be seen here: fav.me/d5adpj3
.
.......................................
Character © DC COMICS | Design © nekojindesigns.deviantart.com

He looks like seeing Dick's parents falling at the top left
Reply

Omg these are awesome!
Are you going to do one for Stephanie?
Reply

The only one that Tim even looks remotely happy in is the top right, but we all know with everything in Tim's life...

Things are unfortunate for poor Timmy.
Reply

It's totally true...he inherited the mantle of 'tragedy' as soon as Alfred let him into the manor. And boy...was it tragic...
Reply