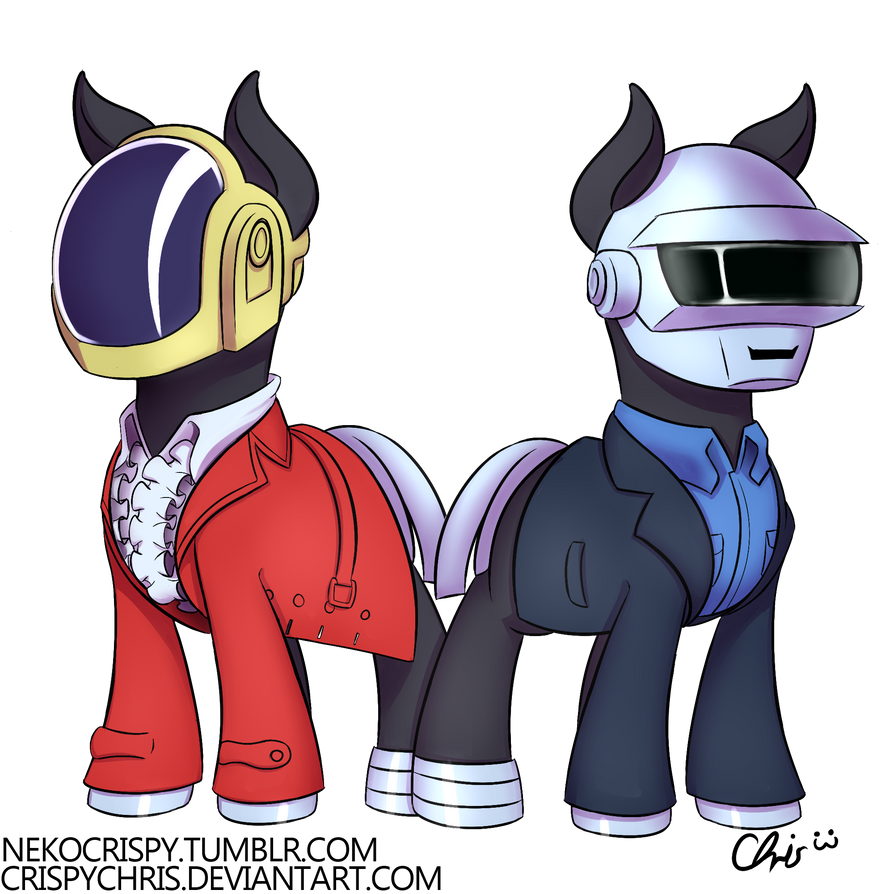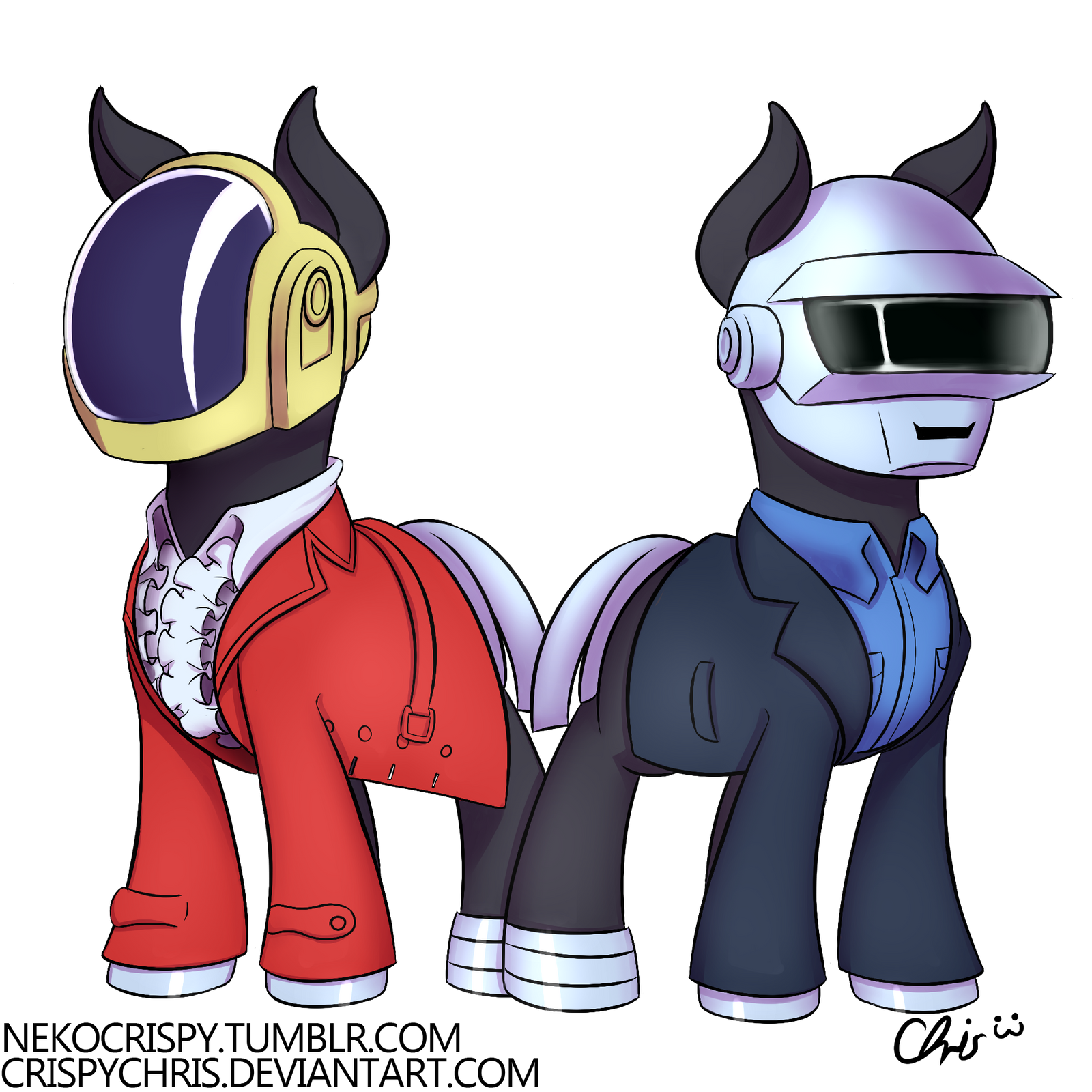 Hahaha!! Oh my god! This makes me laugh so much! The o on the right, where is his muzzle? xD I don't get it, and that is very funny to me. :3
Reply

THey look like Japanese superheros. XD
Reply

You're amazing. I love you.
Reply

Bloody Brilliant.
Signed,
TheOtherOne
Reply

YES!!! DAFT PUNK PONY! and human after all is my favorite album
Reply

You know, this reminds me of The Turntable Turnabout (Mystery Skulls - Money) by MysteryBen27 on youtube xD

Reply

This is just fantastic.

What would you call them in this form anyway? Daft Pony? Draft Punk?
Reply

omfg. This is so perfect...
-cries-
Let me hug them...
Reply

Daft Pony vs Octavia and DJ Pon3?

Reply

Reply

♪♪loose yourself to dance♪♪lol XD
Reply

Oh no, now they're cute!
Hehe, I love the adorable little jackets you put them in. :3
Fantastic, I love it.
Reply

Reply

Reply