Hey guys!
I'm excited to tell you Annielender is here for another year!
We hope all of you like the incoming babies we've prepared this season ♥



What's Annielender?

Annielender is a Christmas Calendar event for Annies that begins on December 1st and ends on Christmas Eve!



A total of 24 Annies will be released, one per each day.

All of them will be submitted to

Yamio

gallery and the

official

Anniverse

group.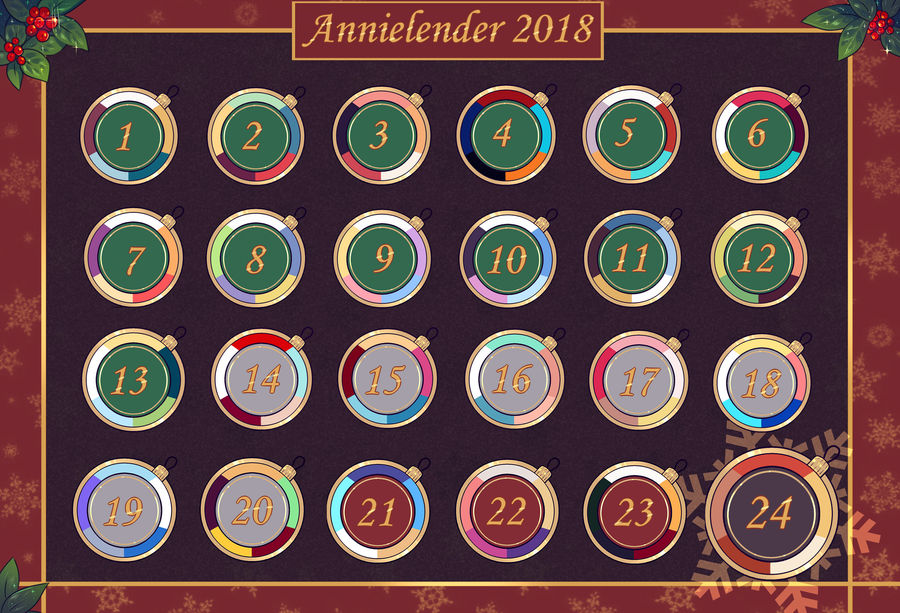 Each Annie has a base price and they will be released each day at
8pm CET

Each design is hidden behind a color palette preview so they're all a surprise!
You can purchase any day once the event starts or wait until they are released (if they haven't been bought yet).


For more info please check out the official journal here:
GUEST ARTISTS FOR Annielender

















New to the species? Check out the official Anniverse group to get to know their amazing world and stories ~