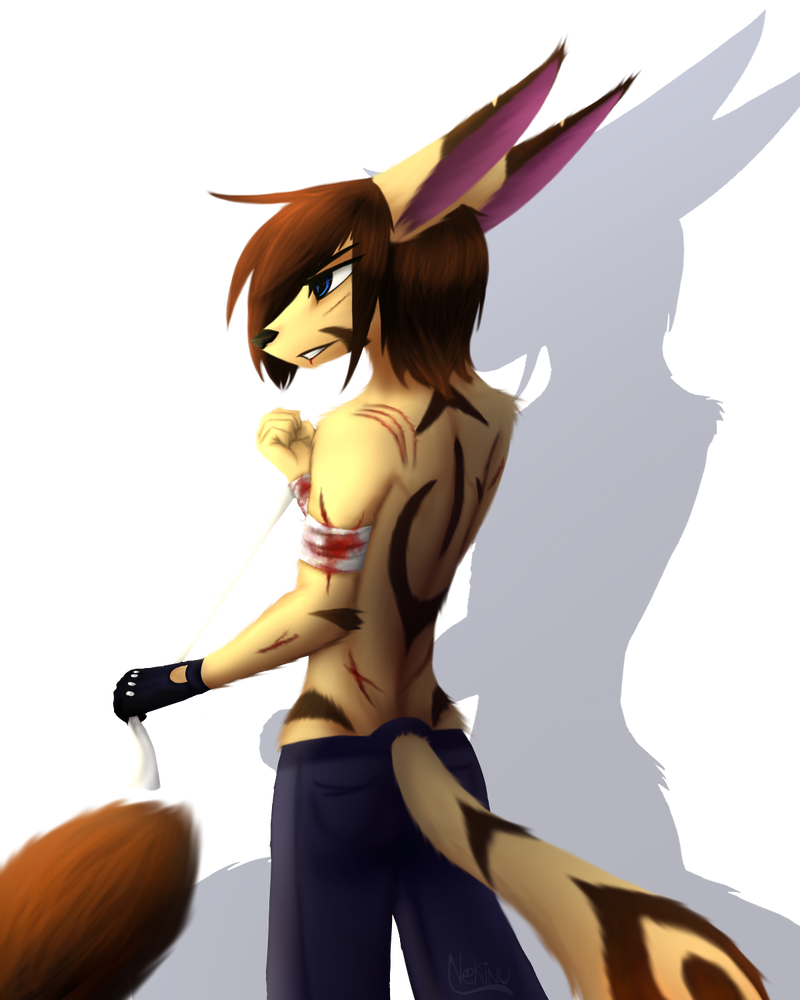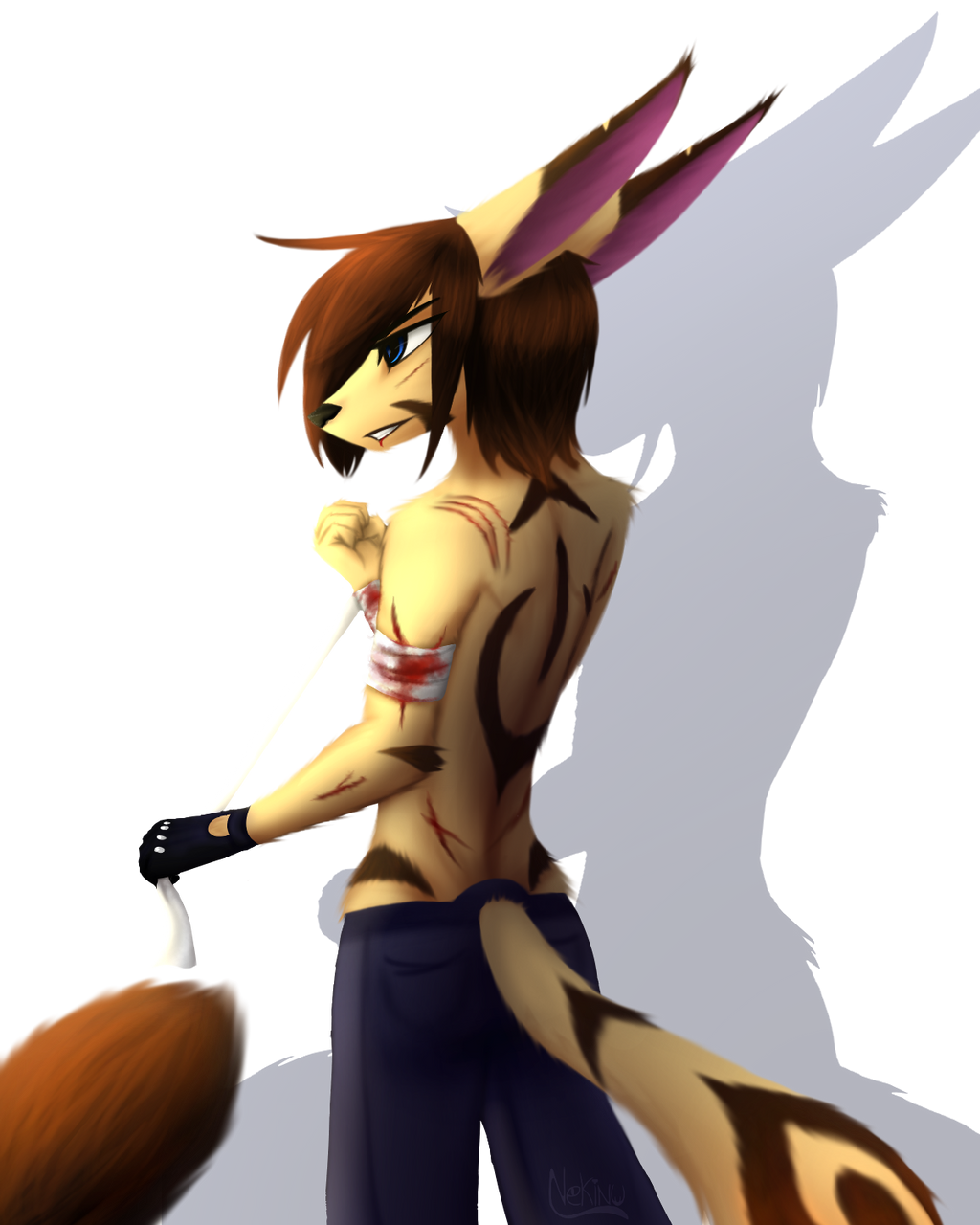 //ENG//
The original purpose for this was showing my fursona's back marks, but then I took advantage of putting a bit of context on it :3

Some facts:
* The "main" mark has the form of the "Standby" symbol.
* They can change over time, either by adding more or modifying existing ones.
* Brown fur is slightly longer than normal.

Just to clarify: My fursona hates to be toopless: being alone can do it, but NEVER in front of others.


//ESP//
El propósito original de esto fue mostrar las marcas de la espalda de mi fursona, pero luego aproveché de ponerle un poquito de contexto :3

Algunos datos:
* La marca "principal" tiene forma del símbolo de "Standby".
* Pueden cambiar con el tiempo, ya sea agregándose más o modificándose las existentes.
* El pelaje café es ligeramente más largo que el normal.

Sólo para aclarar: Mi fursona odia estar con el torso al descubierto: estando solo puede hacerlo, pero NUNCA frente a otros.