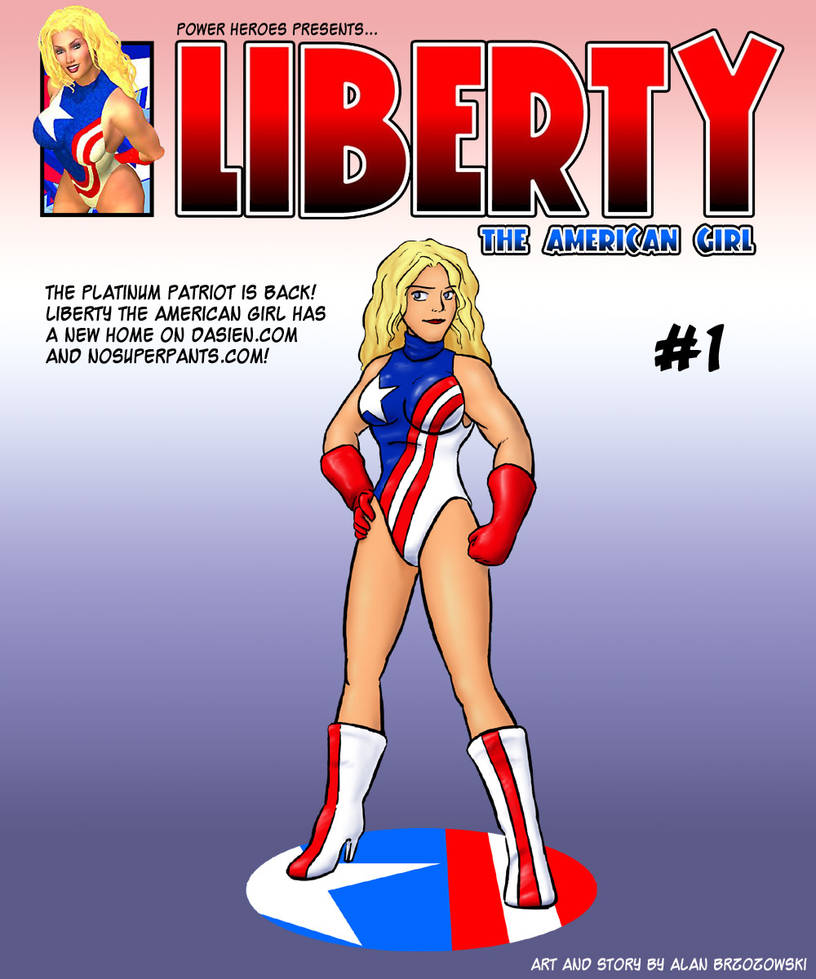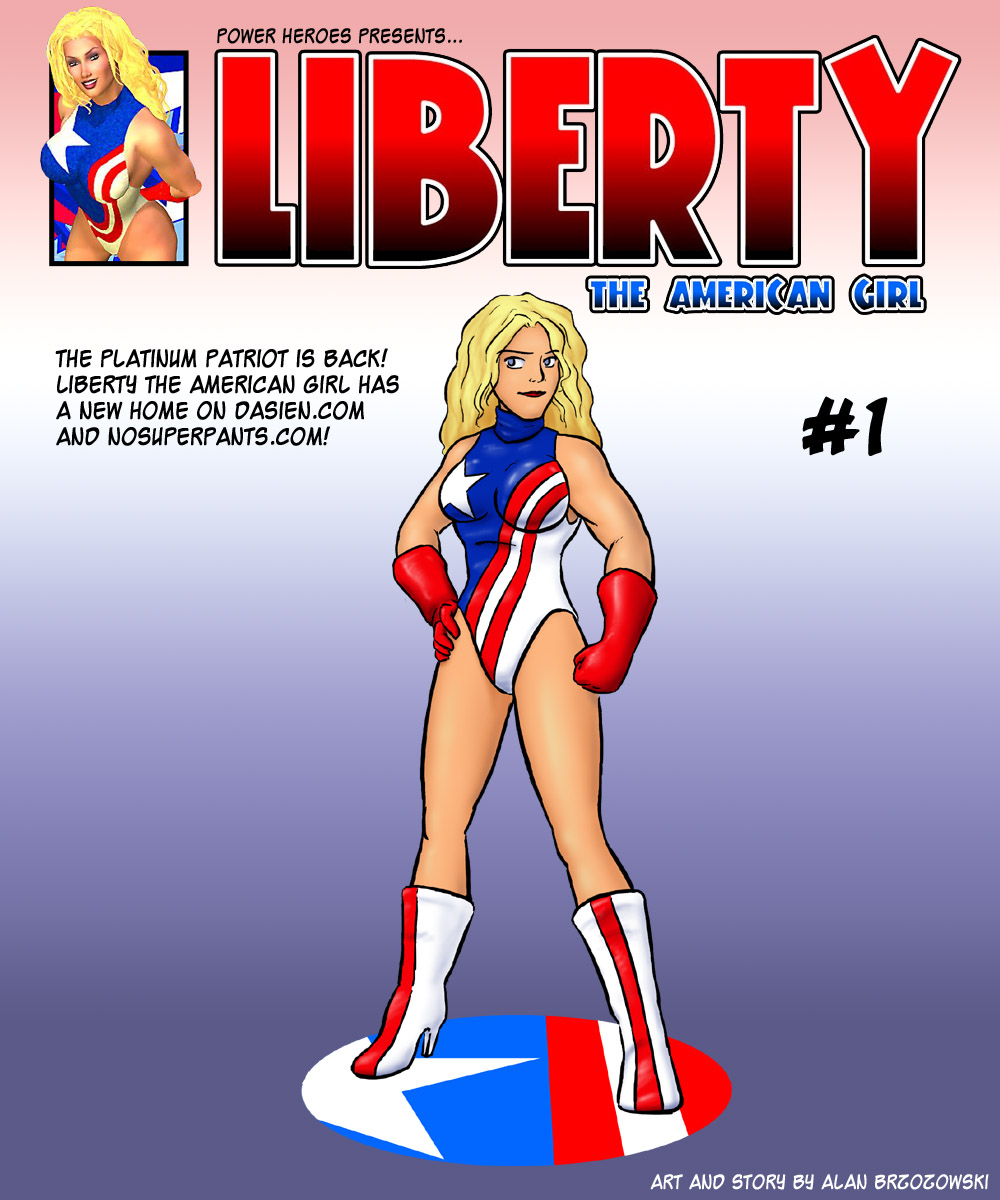 Watch
Hey! Liberty has returned, and now her comics will be part of the Dasien comic archive!

This is not a joke, though it *was* deliberately coordinated to start on April Fool's Day. Alan Brzozowski has given me permission to run the entire first arc of Liberty. I cannot host it here, but you can see the storyline unfold on NoSuperPants.com!

This was the intended "cover", but having a cover broke the flow of my setup leading into the actual comic, so I decided not to put it in the archive. But this altered version is here for you guys to look at, and maybe I'll restore it into the comic at some point in the future. Alan's original version also had a cover that was unusable, but I may restore that at some point in the future as well.

As one or two of you may recall, the original Liberty comic ran 123 mini-pages, but for this version, I've compiled them together in such a way so that they run a mere 20 pages.

The April Fool's Day aspect of it is that I had been hyping this comic, implying that it was going to be a new comic, while trying not to EXPLICITLY say that it was new. These are comics from 1998! On the other hand, I *have* been stating over and over again that new Dasien is coming, and that is still true. Dasien returns on May 23, as promised.

Please enjoy this side-step in Dasien's archive and don't lynch me for this! I needed some time to keep working on Dasien while giving you guys SOMETHING.