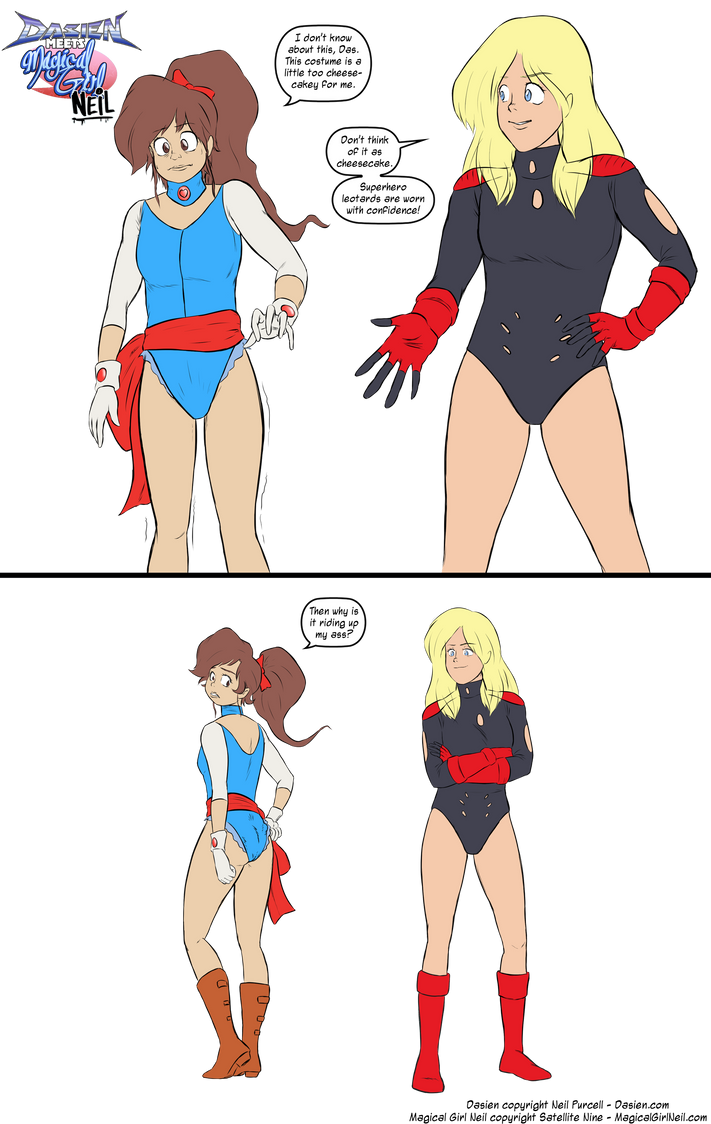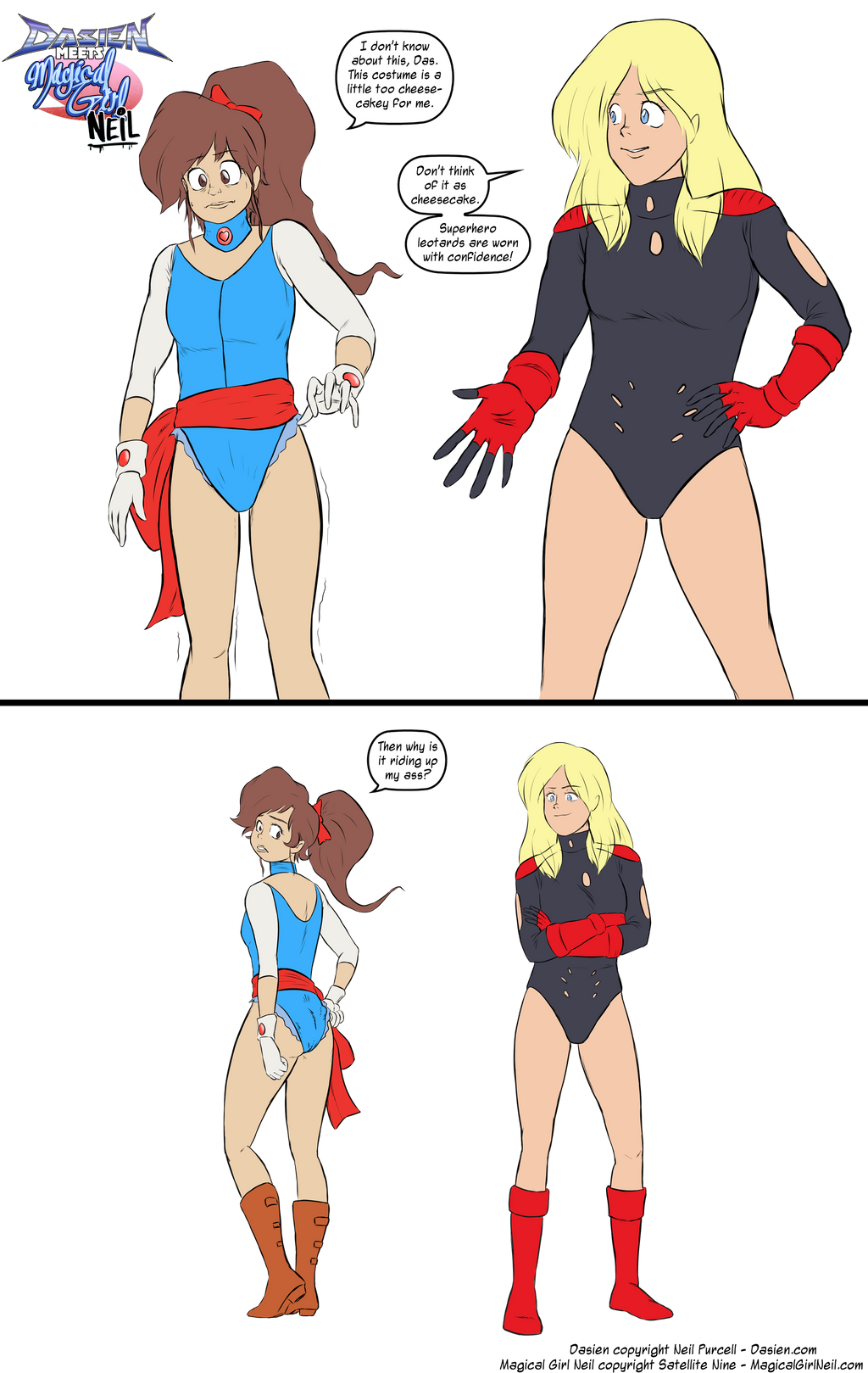 Watch
Dasien is at it again! This time she's bothering Magical Girl Neil!
Hey, now that's a magical girl with an awesome name!
Anyhoo, poor Neil doesn't seem to like the leotard. It's so adorable, though, and unlike Yuuki's, this one doesn't have a thong!
I'll have to make it up to Satellite 9 with a more proper MGN rendering at some point down the line.
MGN created by