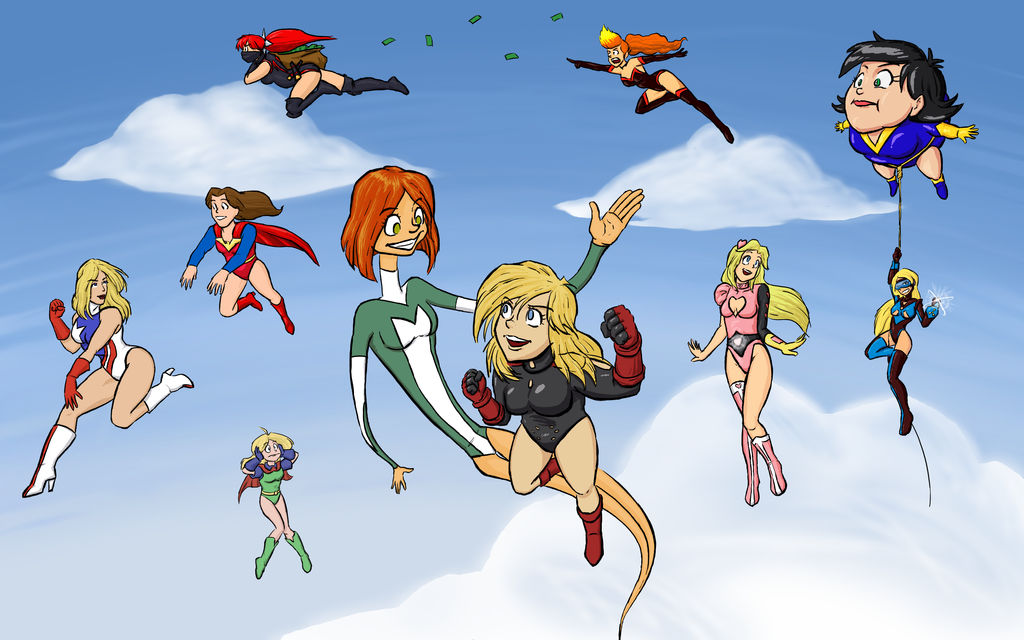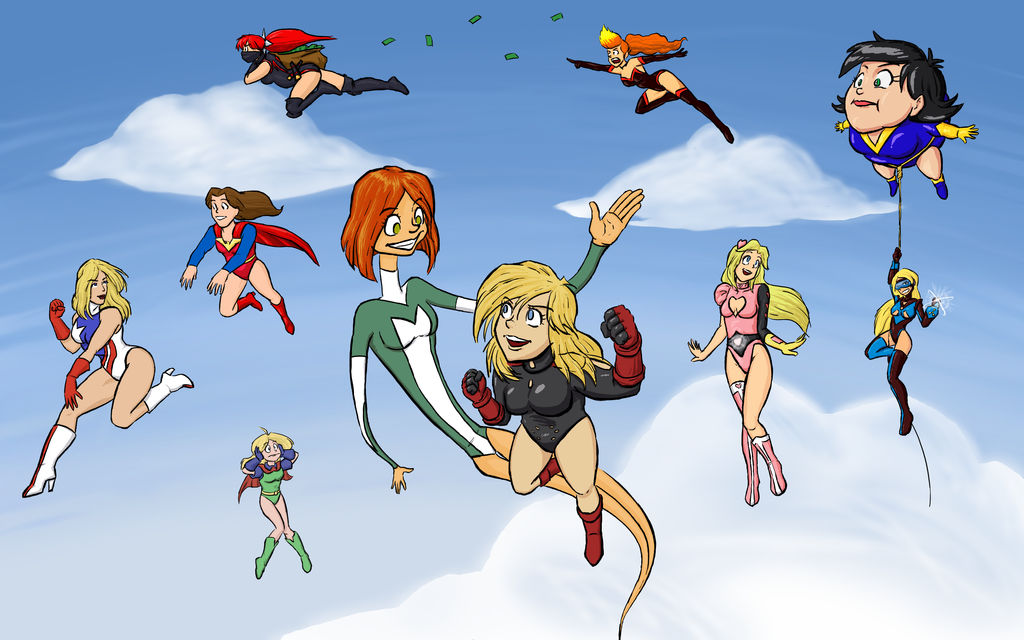 Watch
Look at all those gams! I've been wanting to do something like this for a little while. Consider this major fan art for a bunch of the leotard-wearing sheroes (and one shevil villain) here on DeviantArt! It's even a downloadable desktop wallpaper!
A few of these girls are a little obscure, but that's the fun in it! The most obscure at this point is probably Alan Brzozowski's Liberty The American Girl, who apparently exists nowhere else on DeviantArt and whose webcomic is once again baleeted from the internet. (Maybe I should just ask Alan if I can host it in the Dasien archives.)
I love how only one of the girls is actually doing her job.
Made in loving dedication to...

For a who's-who, here are the creators:
Dasien:

(of course)
Mel and Ignis:

Superhawke and Pulsar Pureheart:

Rita:

Radioactive Girl:

Bungee:

Newgirl:

Liberty
: Alan Brzozowski