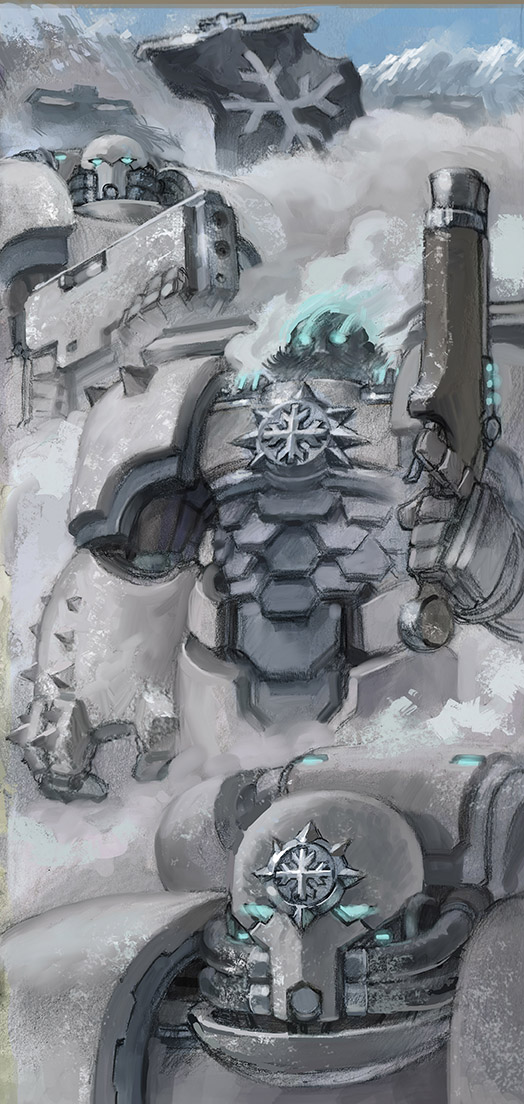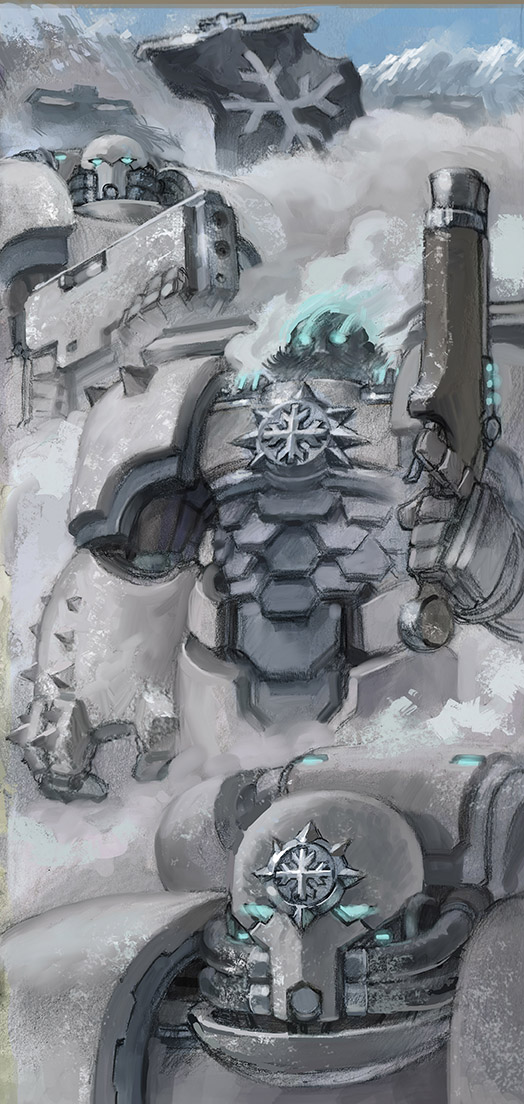 Final piece of the 3 part installment of WH40K fanart. The mysterious Frost Knights live on the edge between law and chaos. Merciless, slow and indomitable like a glacier they move across the battlefield. Once they chose their objective, they pursue it across lightyears and millenia. Rumor has it they pledged their souls to some eldritch entitiy, is it demonic or an ancient and unknown ally of the emperor, who knows?
Made possible by:
www.patreon.com/HannesRadke
If you love it, join and support. Thanks

Reply

Cool what form(s) of combat/warfare do they specialize in?
Reply

I imagine their tactics to be like a glacier. Slow advancement, extremely tough. They push the enemy in front of them across the board. Maybe they have a blizzard like tactic where they smoke grenade (with a damaging frost aspect) parts of the battlefield and emerge from the storm.

Any other ideas?
Reply