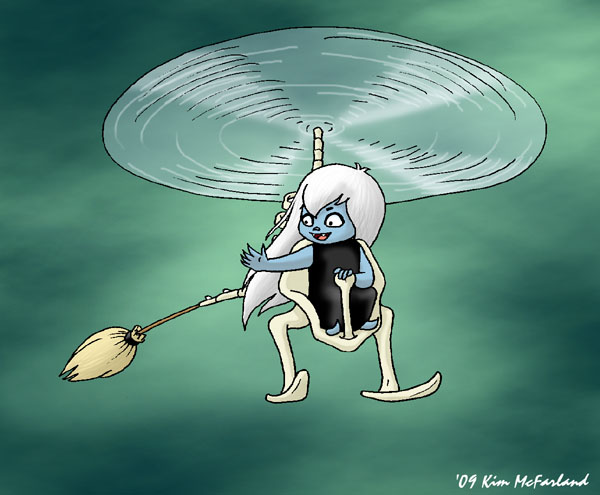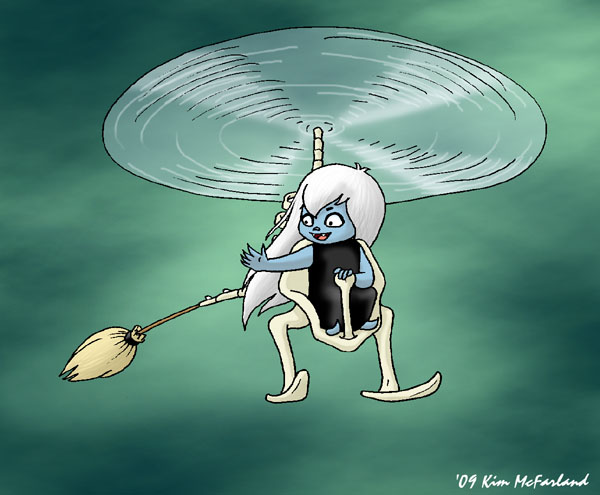 Watch
When I was a little kid, I saw an animated movie on TV which stuck in my mind for a long time. I couldn't remember that much, but one scene, in which a bunch of blue-skinned, white-haired creatures chanted "Into the machine! Into the machine!" while a machine tried to suck someone in and turn them into another of the blue critters. I also recall a sense of surreality.

Some time ago I managed to find out what this cartoon was by, you guessed it, Googling "Into the machine! Into the machine!" It was Jack and The Witch, a '67 animated movie by Toei Animation, the same studio that would later bring us Dragonball Z and Sailor Moon. After reading a few online reviews I had to get a copy, even if it wasn't officially available in the US. But I found a site that would sell me a DVR of it, and got it, and watched it...

... Wow. Memories came back. Not only of the movie, but of the circumstances in which I saw it. (My grandmother's house on a summer long ago.) Anyway, despite the very poor video quality - it looks like a third-generation SLP videotape made from an old 8mm print - I enjoyed it, and was awed by its sheer freakiness. I would love to get an official Japanese copy (Shonen Jakku to Maho-tsukai) if it was subtitled, but I don't believe such a thing exists.

Anyway, one image I liked was Allegra, a little harpy girl, flying a helicopter with a broomstick tail. Since there was a lot of bone imagery in the movie - machinery that was part bone, bone switches, even motorcycles that incorporated ribs and a spinal column and a blimp made of ribs and a jawbone - I tweaked the helicopter design a tad.