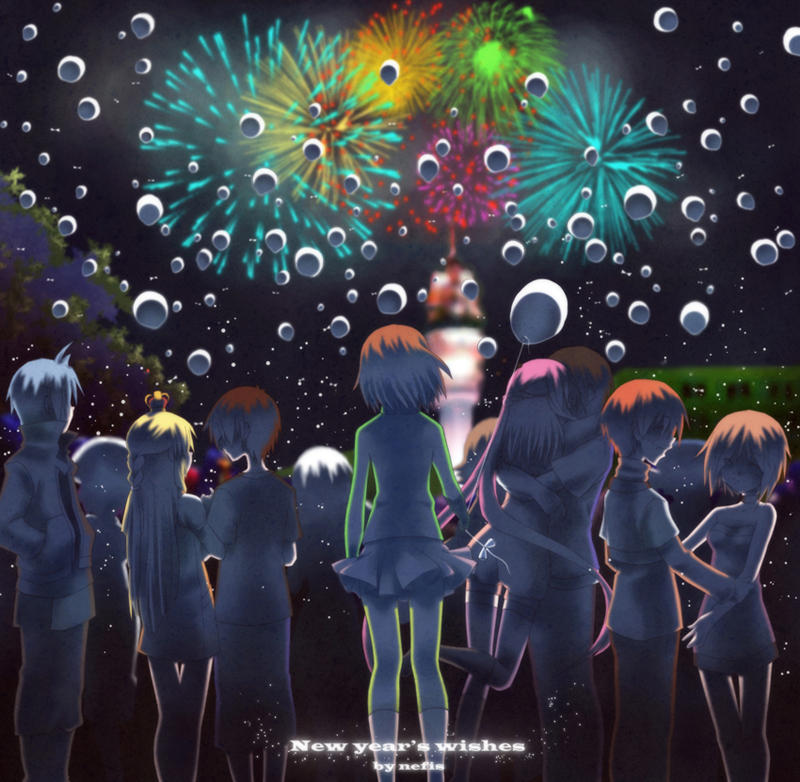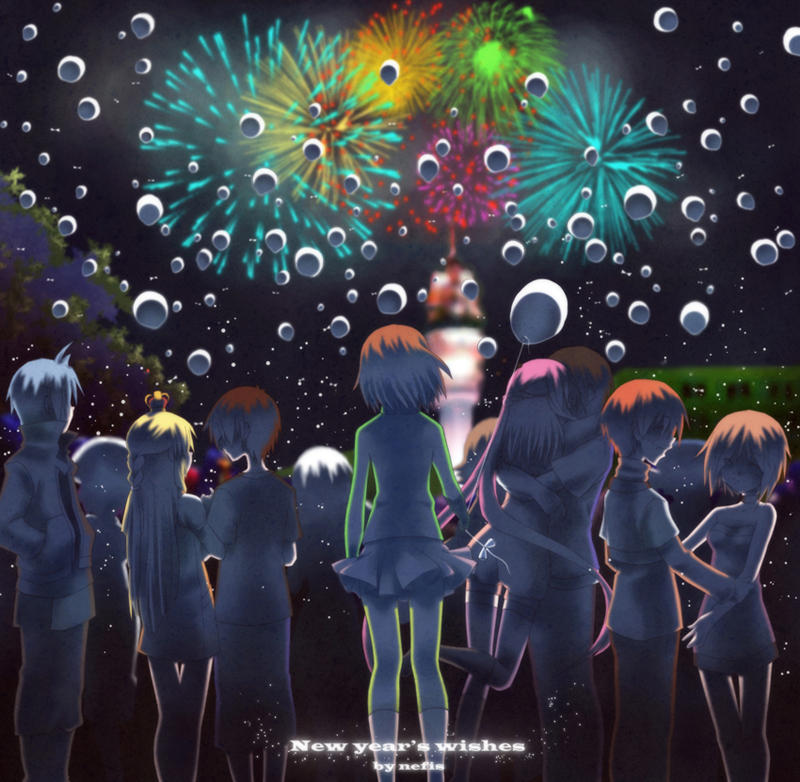 Watch
Every new year, people in Santiago go the main avenue of the city. There's a telephone company, Entel, that brings us the fireworks show for the event ...and they give ballons to the people, with a paper attached in them. We can write our wishes and then release the ballon to the sky when the new year starts...
...you can see thousands of ballons traveling to the night, thousands of wishes trying to reach the sky.
That's very beautiful~
Happy new year, may all your wishes come true (:

PD: fireworks brush
[link]
The owner of this deviation has disabled comments.