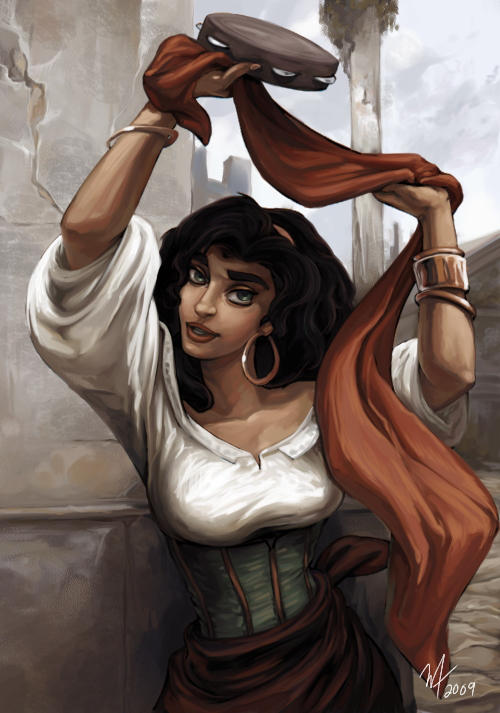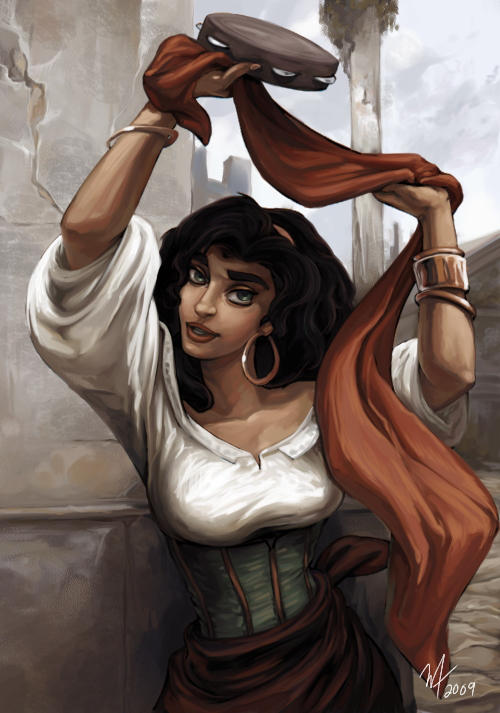 Watch
fter seeing Yumedust's coloured colouring book page on her DA
[link]
I decided to do one of my own. I settled on Esmeralda (Page here =
[link]
), of which I coloured using the colour pallete from Bouguereau's (yes the same artist as Yume, but hes one of my fav's so i figured it was ok

) painting Tricoteuse (Image =
[link]
). Initially I wanted to use his painting "Rest" for the colours (I have it on my wall) but decided to go with a more restricted colouring scheme.
Oh and for the record...digitally painting stone is freaking hard without using existing textures. I did use a combination of dry brushes and pastels in Corel Painter 9.5 which did help, but got tiring after a while. No photo textures used and only reference used was the Bouguereau painting.
5ish hours
Corel Painter 9.5
Esmeralda Colouring book page is copyright Disney.
Ryan Wood (
[link]
) and Sam Nielson (
[link]
) have also done the same with Belle and Jasmine pages!