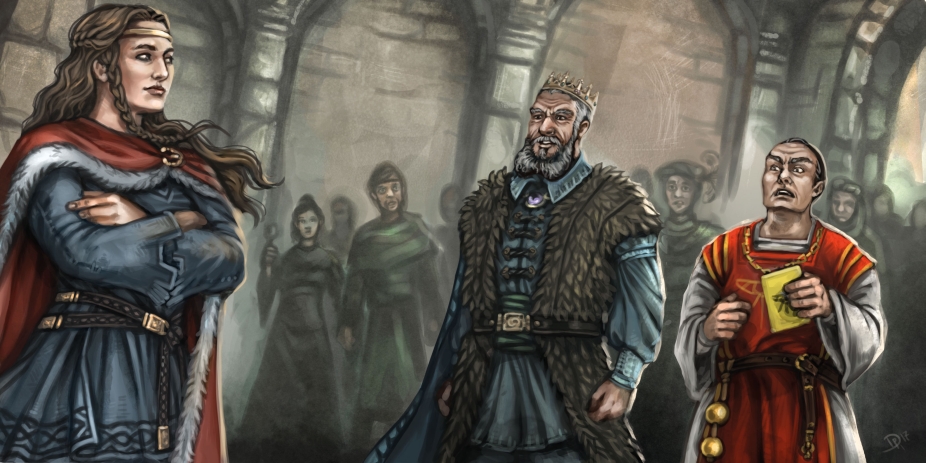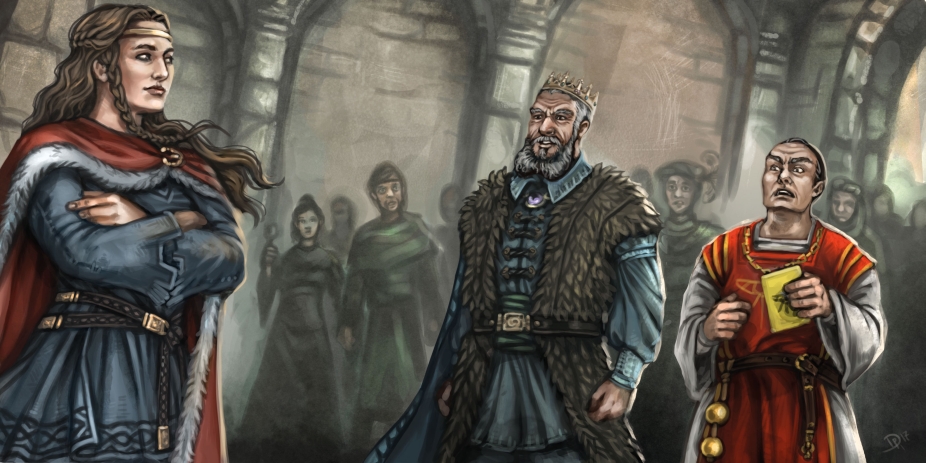 Watch
Das hier wurde bereits im September 2017 gezeichnet, also kann man gewissermaßen schon wieder sagen "Aaaalt.".
Die Publikation ist aber erst vor Kurzem erschienen und deshalb, seht ihr erst jetzt wie stolz und selbstbewusst Invher ni Bennain in diesem historischen Moment vor Praisgeweihtem und Jast Gorsam posiert, um den Lehenseid zu verweigern.


Entrüstung! xD

---
illustration of an aventurian congress. She refuses to take him an oath.
published in 'Flusslande'.
(c) Ulisses Spiele 2018.