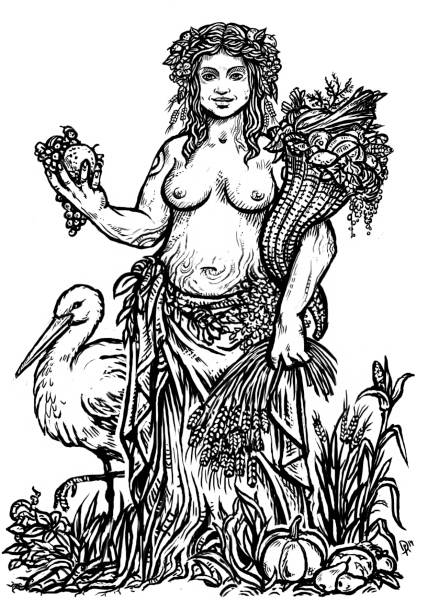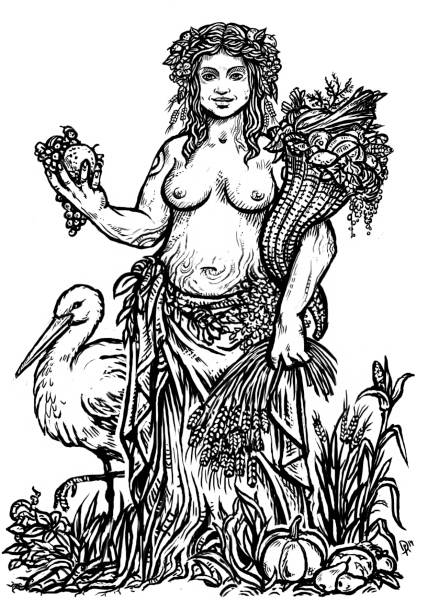 Watch
published in "Peraine-Vademecum", Das schwarze Auge /The dark eye.

Ulisses Spiele 2015.

A statue of the goddess herself.

So viel schöner als die neuen Farbbilder die ich von ihr kenne!

Reply

Oh, danke! Ich mag es, Peraine optisch an Demeter/Ceres anzulehnen.

Das verleiht ihr augenscheinlich mehr "Göttlichkeit", finde ich.
Reply

Diese Darstellung der Göttin gefällt mir sehr sehr gut - hat das gewisse Mythische (ohne das näher beschreiben zu können), was mir bei anderen Darstellungen fehlt

Reply

Dank dir! Ich habe mich bemüht vertraut mythische Elemente einzufügen, wie auch das Füllhorn. Ein bisschen an alte Demeter oder Ceres-Darstellungen angelehnt. Schön, dass es tatsächlich bemerkbar ist.

Reply

Genau so würde ich mir eine Göttin wie Peraine vorstellen

Reply