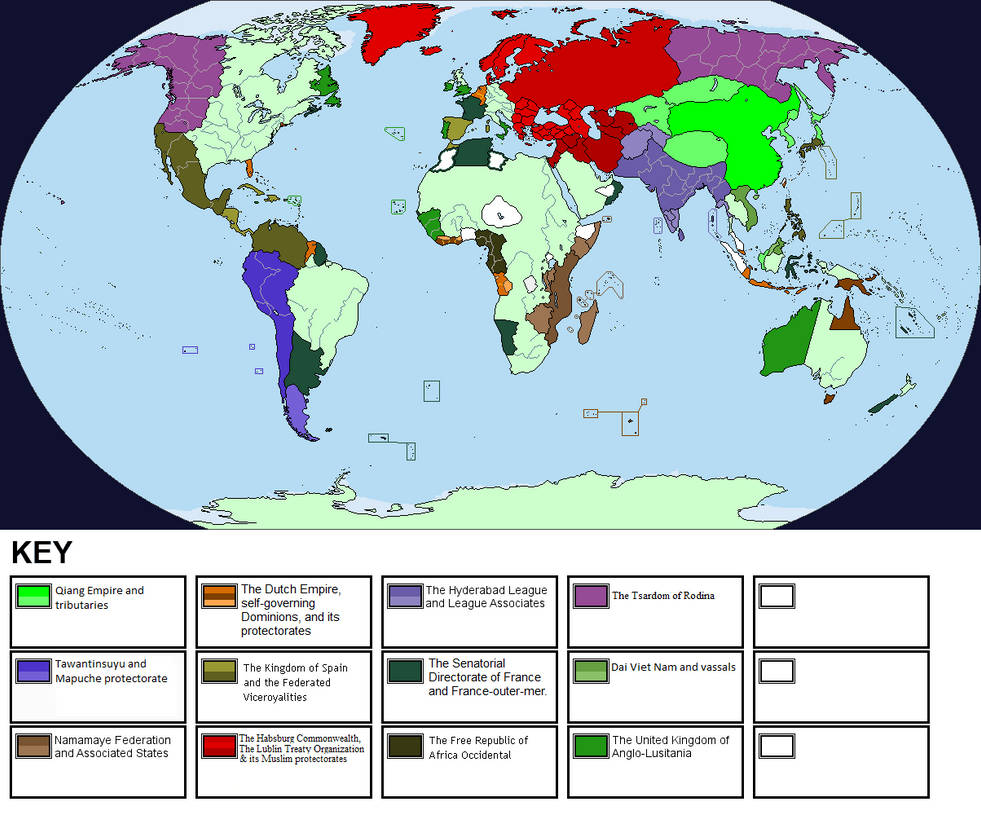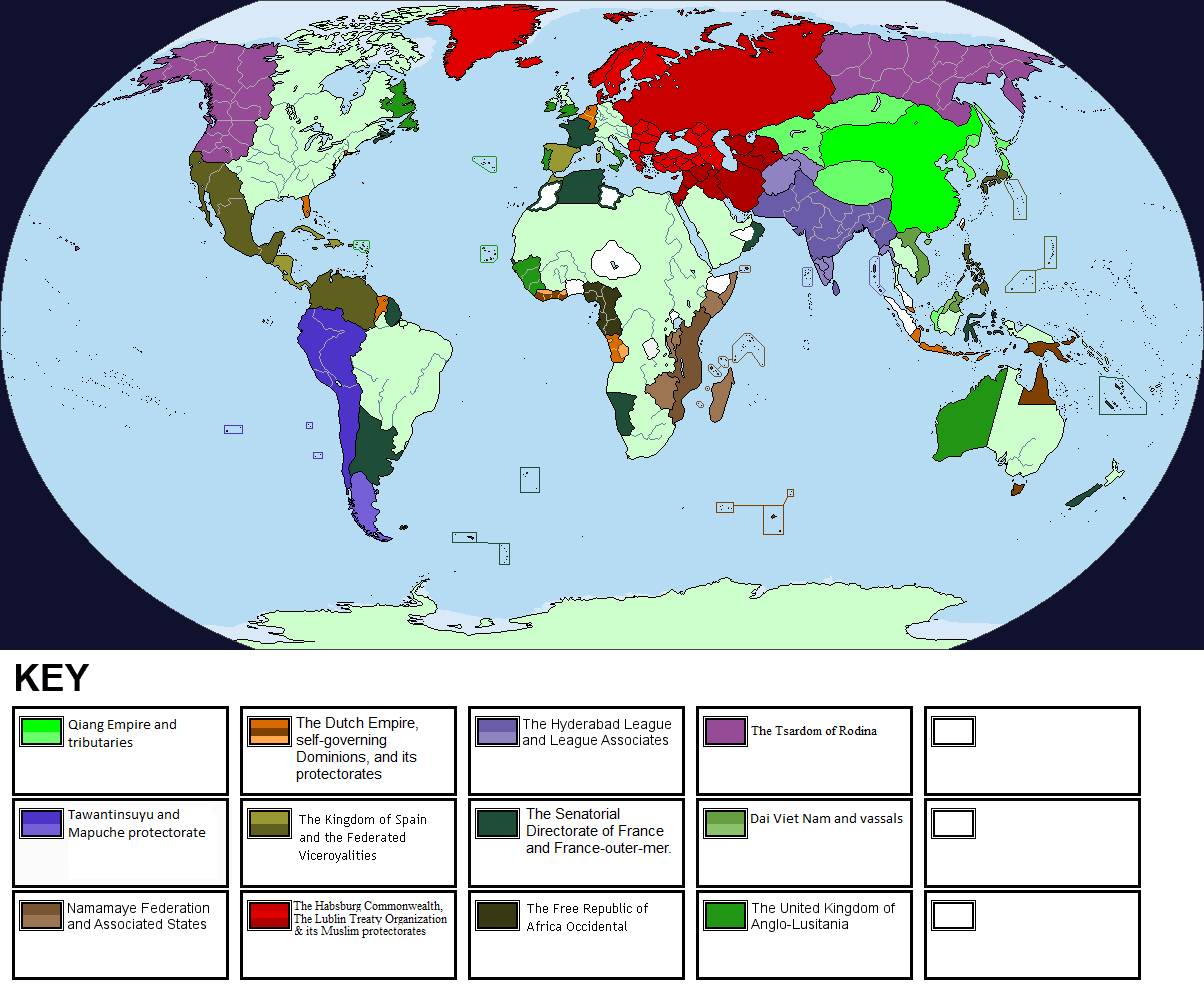 The United Kingdom of Anglo-Lusitania is a nation past it's prime; the glory days of an Empire which spanned a third of the globe are long gone, and the once unchallenged power of the monarch is restricted and confined by a largely unelected and nepotistic parliament.

Nevertheless, the people of Anglo-Iberia are proud and industrious, and they still cling on to the remains of empire; a scattering of islands, American and African provinces, and Western Australia make up the Kingdom's overseas territories.

Largely Catholic, there is a significant Protestant minority in Anglia (the stage of much militia conflict), and southern Italy (an integral part of the Lusitanian crown) has been flooded with muslim Slavs fleeing the Commonwealth. Many of these have taken up an offer of land in Western Australia, in an effort by the Kingdom to boost the small population and drown out cries for independance with loyal subjects.