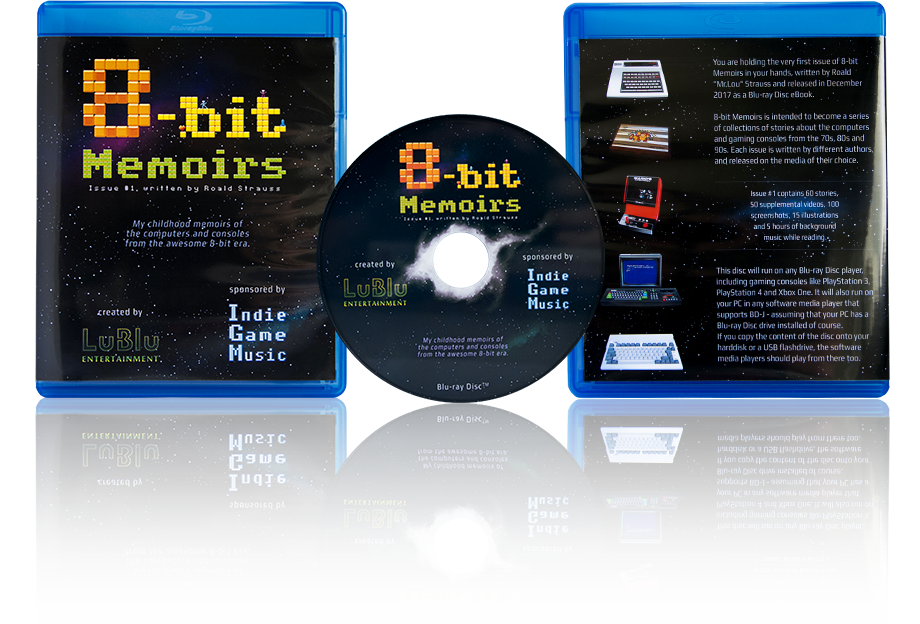 Since 2015 I've been busy illustrating for a big project called 8-bit Memoirs.
In a nutshell 8-bit Memoirs is an eBook/discmag containing stories (memoirs) written by my better half. These stories are about the computers and consoles he experienced back in the 8-bit era, which includes the Phillips G7000, the Amstrad CPC and the Amiga. The stories describes how he experienced (some of) the games on those systems and he also shows his own creations with BASIC coding on the Amstrad CPC as well as his musical tunes.
I have been helping him out with the illustration part, so the final product contains about 15 illustrations from situations he remembers that were never photographed. That has been a huge challenge for me since it has combined hard things I've avoided drawing, like people and perspective.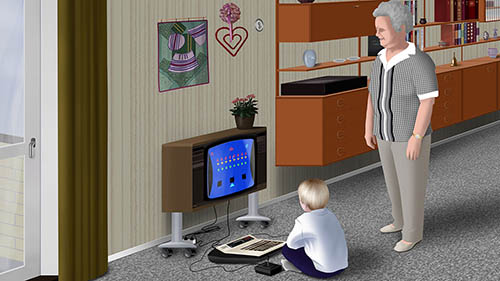 The stories are written from a young childs perspective, sometimes followed up by a comment from the now adult author.
While reading, you listen to a nice 5-hour long playlist of handpicked music that suits the stories well.
I think the whole project turned out pretty good so it's definetely worth a peek.
It's free for download, but the file size is big. You can also buy a Blu-ray disc version

Check it out here:
www.8bitmemoirs.com