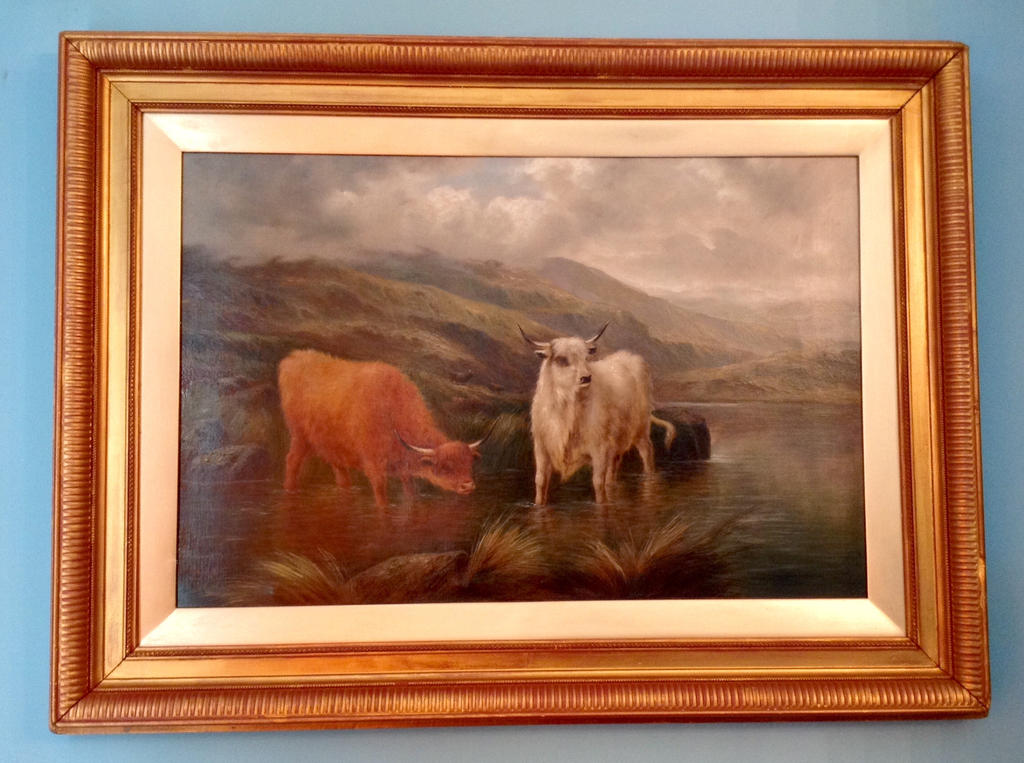 I thought I would share with the art community my latest oil painting project. A delightful Victorian Highland cattle scene that I have just spent the last month or so having restored. It has been professionally cleaned and some overpainting has been removed, plus some holes and repairs have been filled. I spent a week restoring and regilding the frame and slip in florentine and classic gold gilt. The frame had to be strengthened in the corners and re hung also. overall I am really pleased with the outcome.
The painting is signed J Henry who specialised in this type of scene with cattle, beautifully detailed and wonderfully painted. If anybody out there can share any information they have on this artist, I would be most grateful.
Thanks to all those people taking time out to read this and I hope you like it as much as I do!