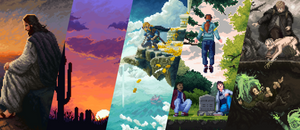 Pixel Insider
You will have all my original illustrations both in PSD and PNG in High Resolution.
---

Description
Another picture of me in "joker" makeup. I like to dress up.........Halloween won't come soon enough!
Image size
471x480px 166.97 KB
Shutter Speed
10/13 second
Date Taken
Aug 22, 2007, 8:01:19 PM

Some people are just scary.

I have wiped the poop from my pants with a stick and it has been frozen.