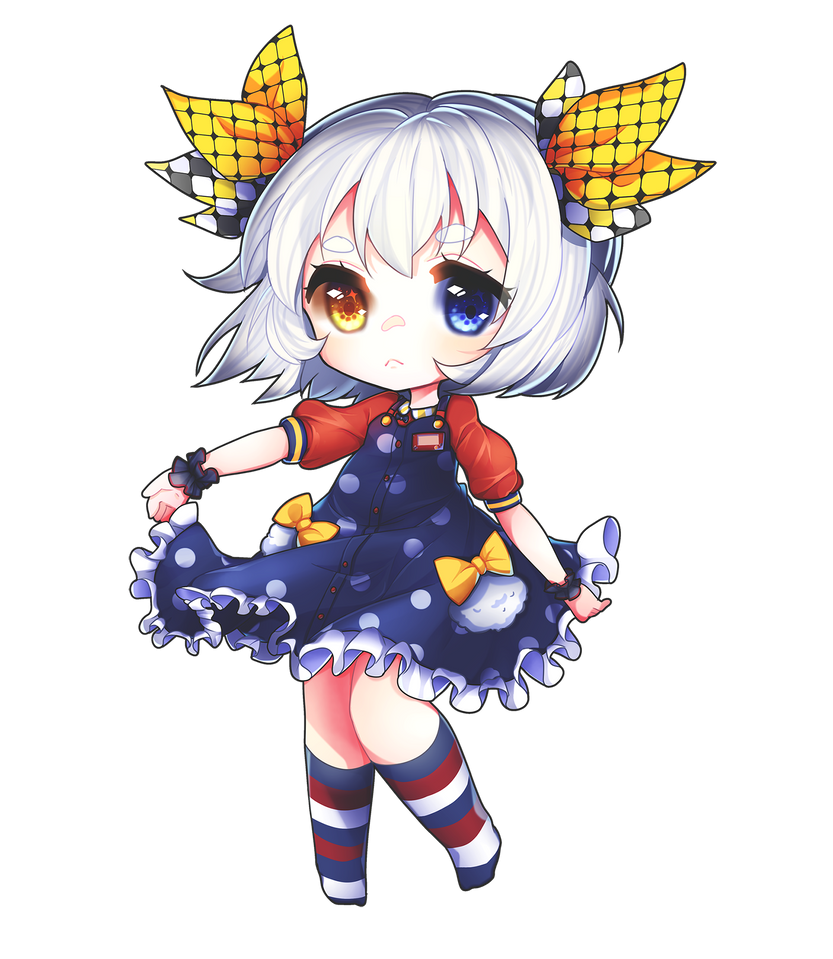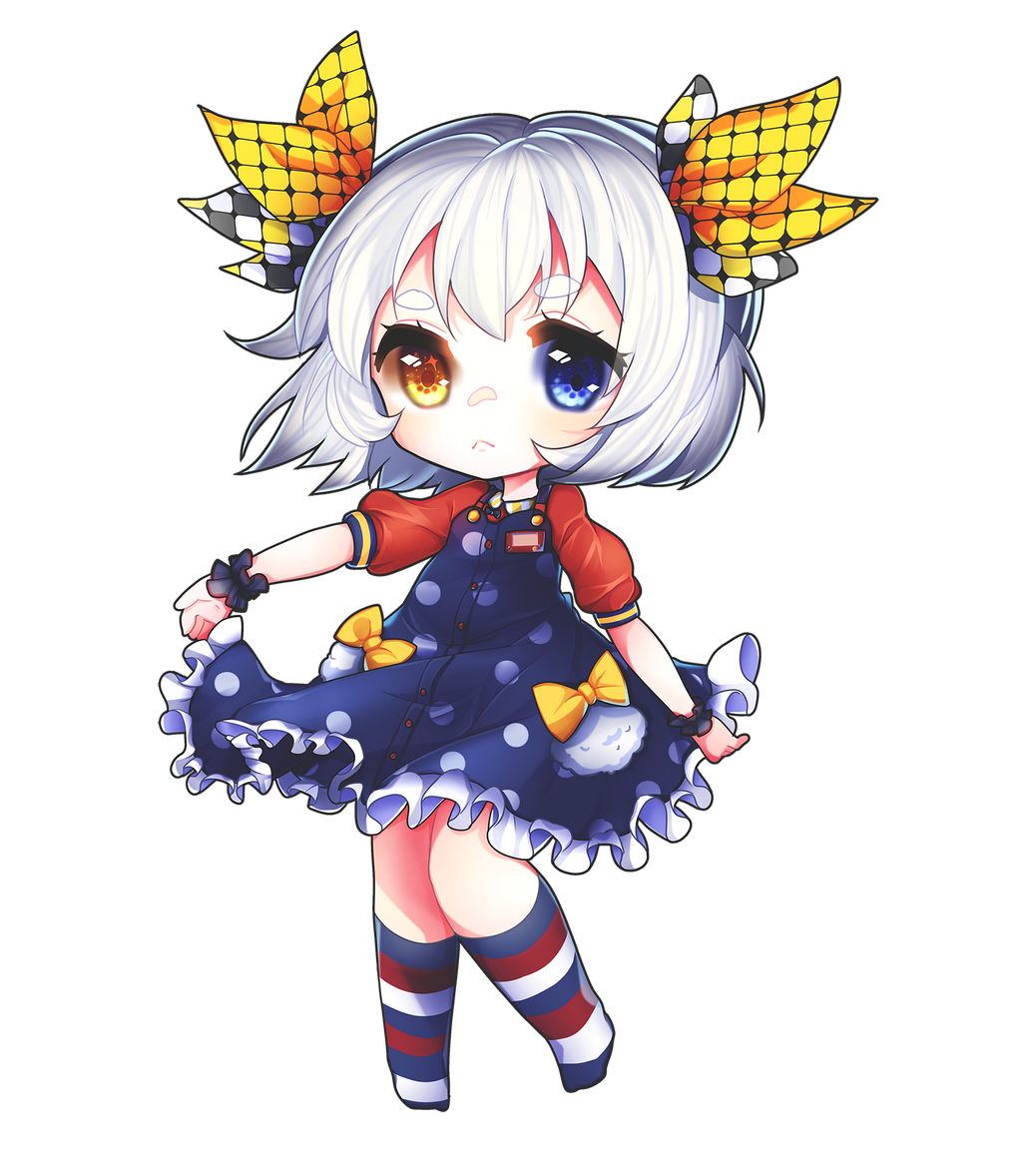 Watch
"I am really happy... and youu ? ~"
-------------------------------------------------

Comission for and lovely OC belongs to Saracaa <3

I fell in love with my new art style >~<... // i took 3 days with breaks... ; v ;;


I hope ya like it !
I like this art style right here, I really do, anime is one of my favorite types of art. But let me can the sugar-coating and let's get down to business.

First thing : Proportion. After a bit of studying this picture I'm going to classify it as 'Chibi', due to the cute arms and legs, squashed torso, and bubble-head. I hope that is what you were going for, or else what I'm about to tell you will not apply. Although, in almost all types or realistic or abstract art, unless you're purposely avoiding it, the legs are indeed thicker that the arms. But in this case, I feel as if the legs are way too thick. Feet? Great. Ankle? Good enough. Calf? Uh...a little too big. Thigh? Is she supposed to have all the fat there? If you can fick the legs a bit, that would make the whole body far more proportional.

Next : Shading. Your shading is impeccable here, I will credit you that, but what are you using? Cell shading or gradual shading? In some places there is cell shading, such as the neck and legs and forearms, but in other places such as the hair, hands and clothes are gradual shading. It's not a bad look, in fact it makes the overall appeal much more vibrant in ways, but me being a perfectionist, I just wanted to get that out of the way. Don't worry about it.

Proceeding : Reflection of light. Now there are a few spots here and there where I feel as if the lighting doesn't make sense. I understand that the light is coming from the front, but then, what about those reflections on top of the hair? They indicate light from above, and so that brings the question of why the shading isn't made to fit that light source. And you see those hair ties atop of her head too? Some indicate that the light is coming from BELOW, while others take the light from in front.

I hope this critique helped you at least a bit. Have a nice day!
The Artist thought this was FAIR
8 out of 10 deviants thought this was fair.
Vision





I like this piece for the color palette you used - it's very eye-catching. The orange-blue complementary colors are used in the correct places to attract the viewer to the chibi's face. Good job! Furthermore, you were careful in handling the complementary colors such that it did not clash together. Thumbs up!
Originality




Good to know that you like your new style! However, I've seen similar chibi styles like this before done by other artists, so I wouldn't consider this entirely original. But I do understand that all art styles have to stem from somewhere - we'll have to wait for you to develop this style even further, and add your own original touches to it. On another note, her character design is well done! I loved how you used an interesting texture to make the bows/ribbons on her head more attractive. I haven't really seen other artists use that texture before. :3
Technique




I'll be talking about your coloring technique here~ I like how you tried to make the eyes appear more real by blending in the edges of the irises and pupils. However, careful not to blend too much and make the eyes look muddy! I think you did a decent job with the blending here - though that opinion could differ from person to person. Well, since this is a new style you're trying out, i suppose you do need more time to perfect it and tweak it here and there.

Oh yes, and the shadows inside the eyes look a little too dark; its hard tell the difference between the eye whites and the irises.
Impact




Overall, I think this chibi is a job well done. Her character design, color scheme and pose all add to the vibrancy of the artwork. But maybe you could make her smile? She does look like she's dancing, so I guess she should be smiling..? Hehe im not so sure, but I do look forward to your next few artworks~

The Artist thought this was FAIR
4 out of 4 deviants thought this was fair.