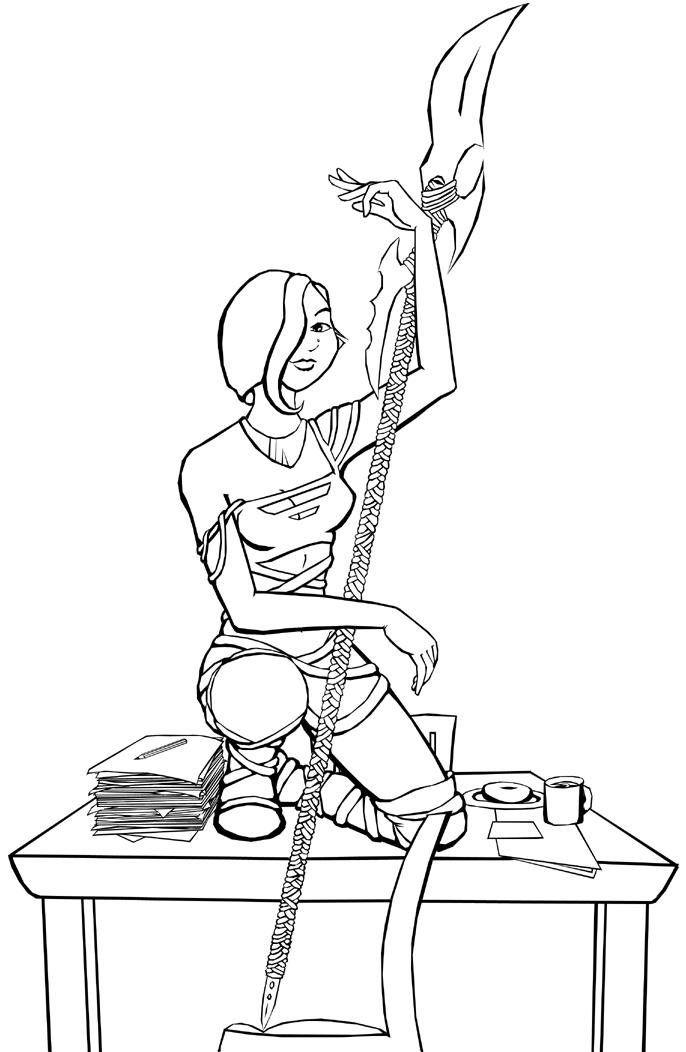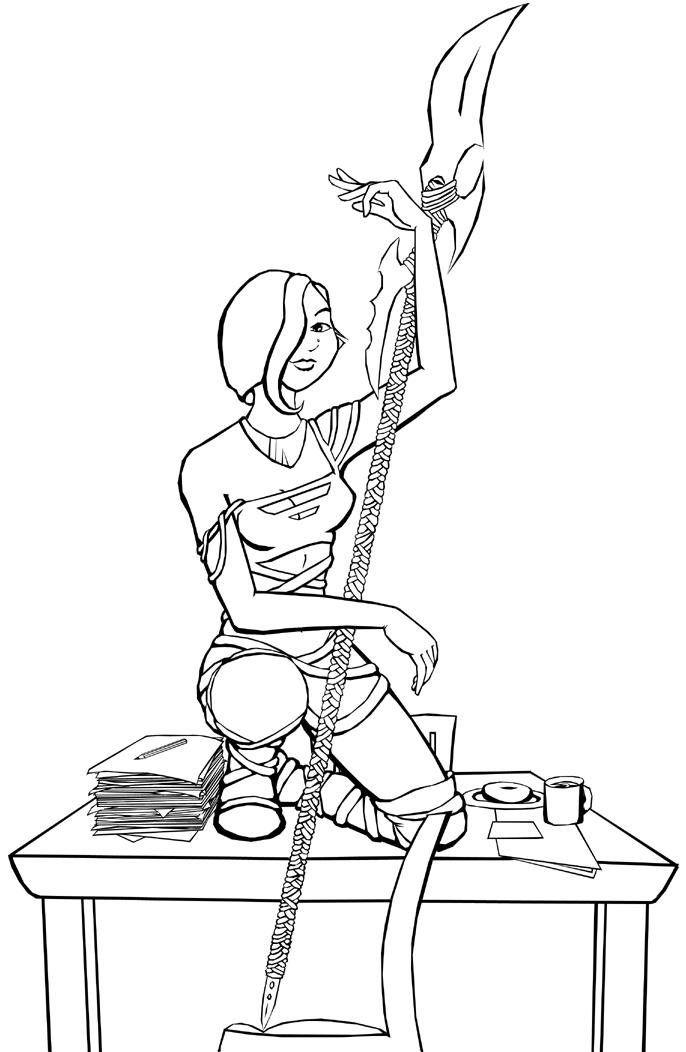 Watch
Well not technically lady justice, but I thought the title was fitting. Naga is starting to become recognized as a decent (I hope) sentinel and for the moment (though I doubt she'll hold onto them) is sentinel champion and mentor. This picture is (I hope obviously) striking a pose on the standard issue (hehe) sent guild desk (complete with donut), and I tried very hard to do justice to the Drakontousia. I was gonna say something like "behold your mentor and despair", but really she just looks too damn cool. I love this picture, now I just need to think how to colour it!

**SPECIAL DEDICATION** To all those who helped me (Naga) gain back a full set of eq, thankyou! I never dreamed I'd bounce back this quick. You are all AWESOME.

~neander.

Nice, I'll second the color bit. If done well in markers it could be great, but any media would work nicely methinks.
As for the clothes, they are nice in the usual fantasy way

I'd like to see you try to put her in the equipment she is using, rather than her office clothes

Although I will admit that certain derfs would very much like to be bound to the desk if you were wearing that.
In any case. Nice! It definately caught my eye and made me look at the rest of your deviancy.
Reply

Nice

This would look real cool in colour, and the clothes are awesome.
Reply