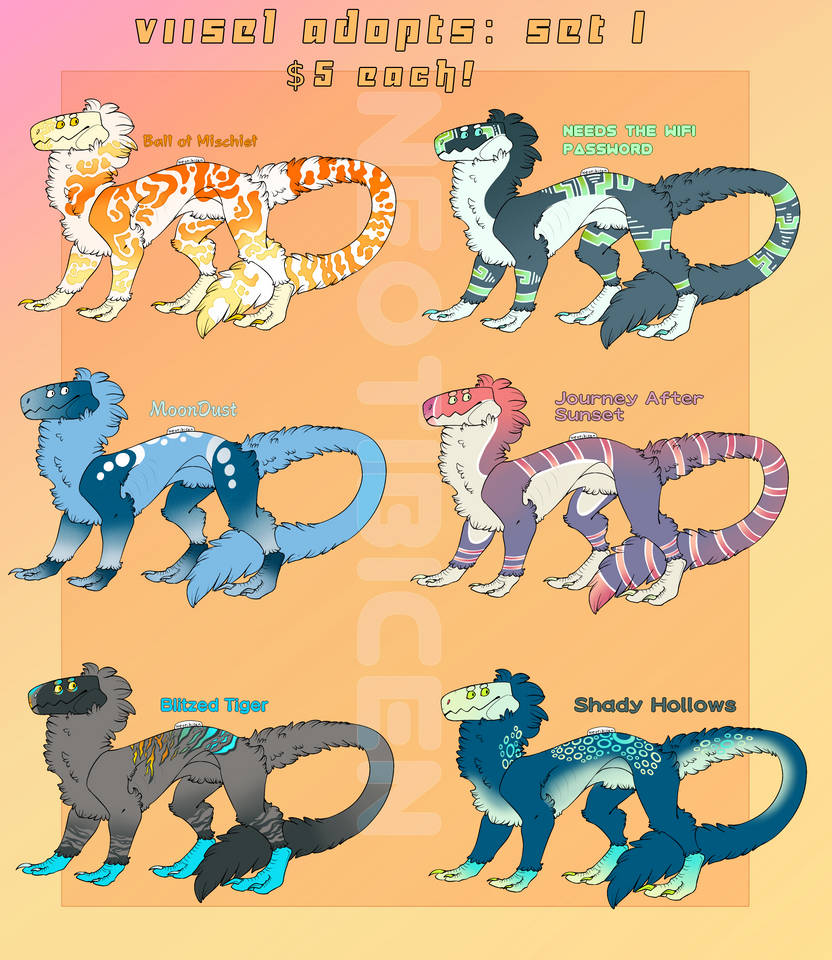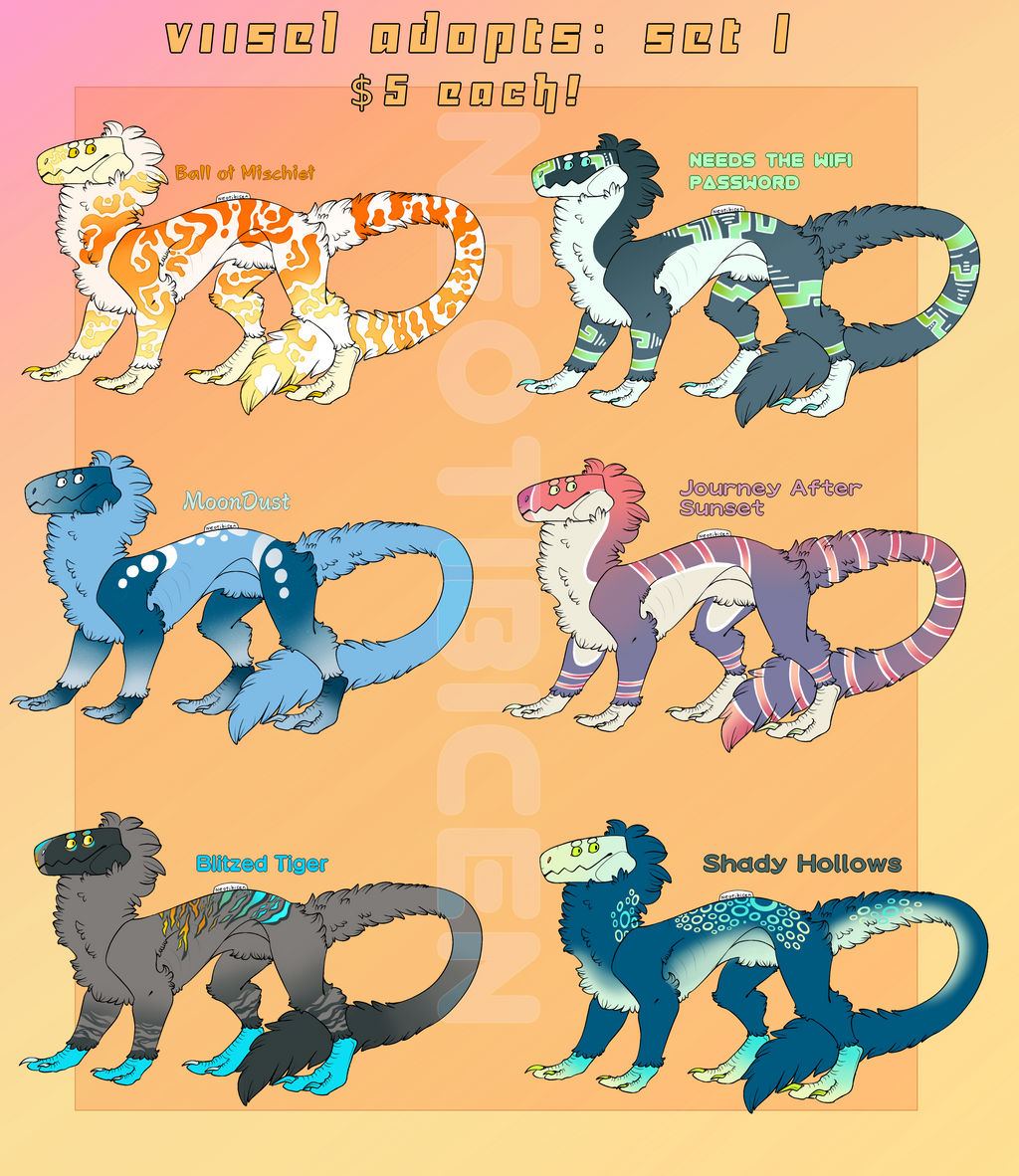 Watch
Welp! Here comes another species, this one being a collab with a friend of mine on discord!
These guys are all $5 each
- payment must be upfront and in full
- no begging or guilt tripping
- no holds!
- buyer receives the full res PNG file
Ball of Mischief:
Needs the Wifi Password:bloodlustingcreature.deviantar…
MoonDust:
Journey After Sunset:
Blitzed Tiger:
Shady Hollows:
The Viisels are an Adopt only species! Please don't make your own right now

*GASP* GREEN ONE!!

Imma buy that one!! Same PayPal?
Reply

Can I buy "Needs the Wifi Password" please?
Reply

Also omg I'm so sorry for the late reply ;n;
Reply

That's okay! Where should I send the money ? C:
Reply

kingdomguard11@gmail.com

I'll send you the sep shortly!
Reply

Reply

Reply