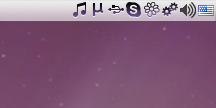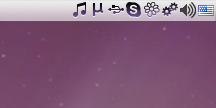 PS Tray Factory how it looks

can you tell how?? because i change the icons but when the system restart some apps have the same icon, help please and if you can pass me the software full registered i really appreciate it, and i will fave you!!!
Reply

There has same knowing problems. But at first check your folder with stored tray icons that ya use. It should be one folder on unremovable storage. And always has a one place. Second you must know about not all programs gives to change them icons in tray. Coz icon can has not only one state. As Skype e.g. And as last PS Tray Factoru working well only at win XP. So if ya has win 7 or Vista just delete and forget about this Program.
Hope it'll be helpful

Reply