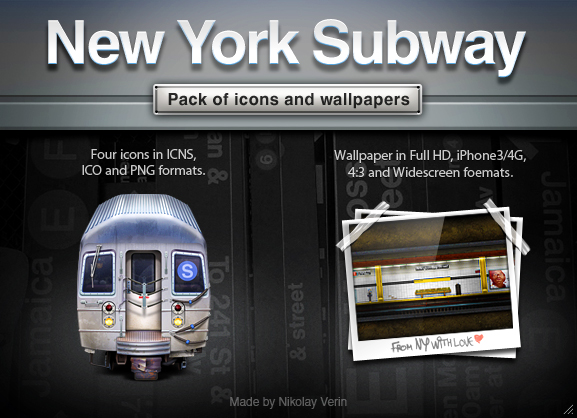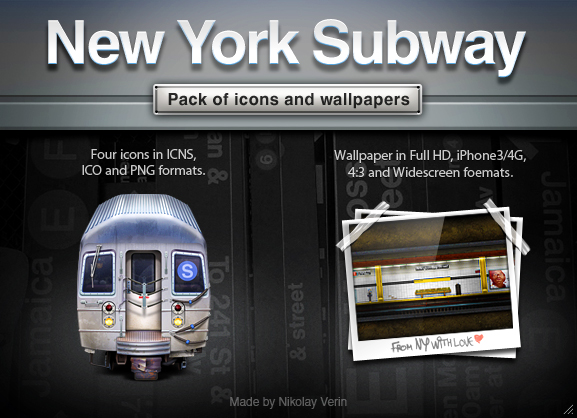 Oi hello there! Lont time I've no post any stuff there and now time fot awesomeness!
So what we has?
Four icon in all supported fotmats: ICNS, ICO and PNG by all sizes!
One hily detailed wallpaper: In most sizes as you can be needs! Full HD, iPhone 3/4G, 4:3 and Wide-screen.
I dedicate this work to a wonderful place knowing as New York Subway, I've never been in there but I clearly feel the soul of it, I hope.
Also you can check the video about working process of part of these icons on my YouTube channel here -
www.youtube.com/watch?v=R1LDLK…
So, hope you like it

Daily Deviation
Given 2012-08-24
The preview for
New York Subway Pack
by ~
ncrow
is already incredibly detailed and yet only a small taste of what's inside. Be sure to check this amazing icon-pack out for a bit of New York-subway in icon-size!
(
Featured by Hardrockangel
)