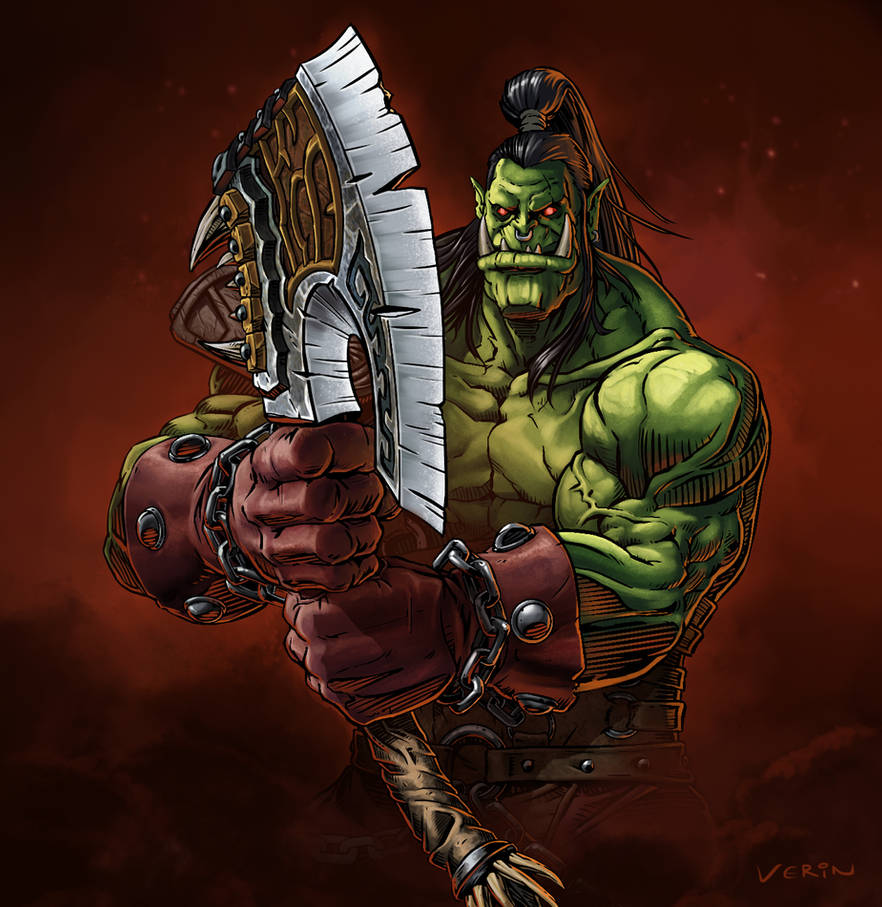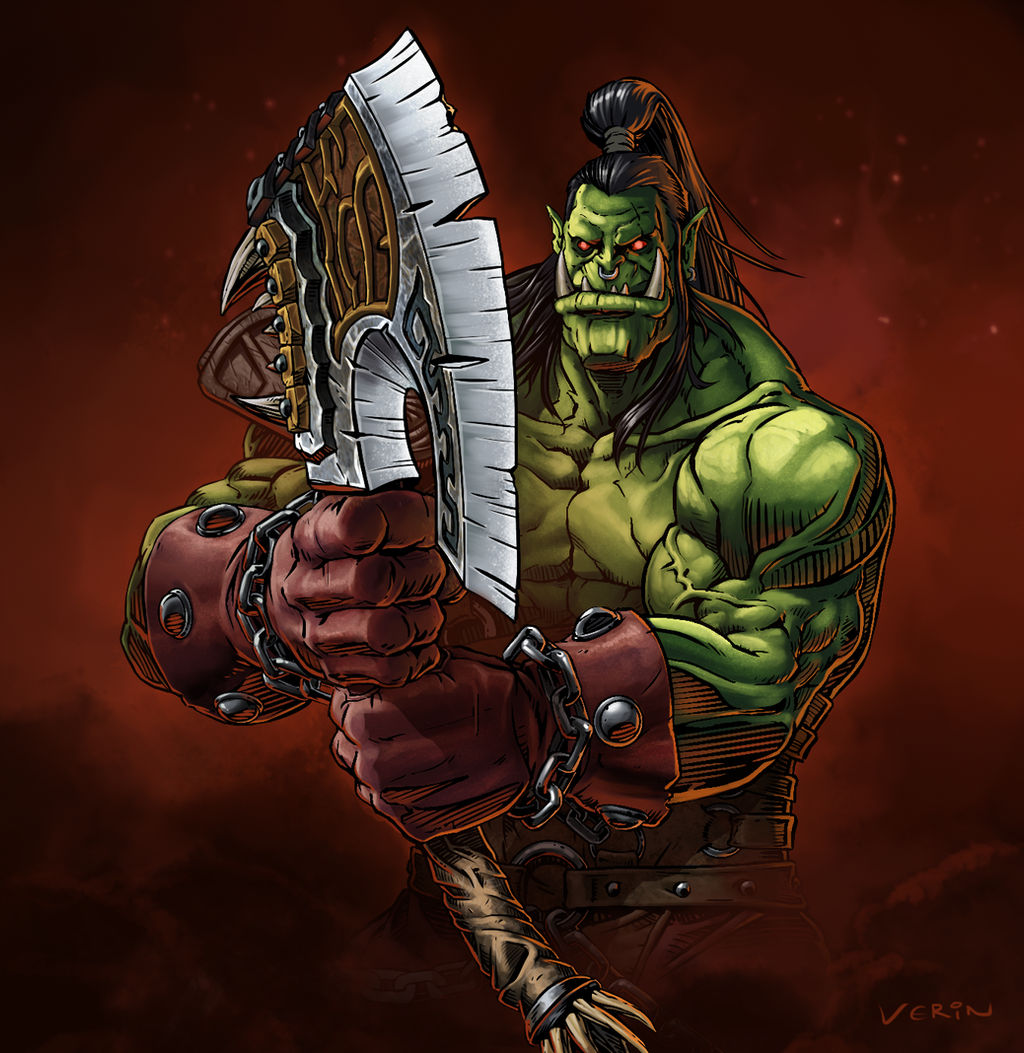 Watch
Warcraft fan art, Grommash Hellscream.

Grom is my favorite character and the reason I ever got into WC in the first place, back in WC3. This is amazing! <3
Reply

Reply

Reply

Brilliant! Love it! 15/10
Reply

Given how the the Warlords story is going...Hellscream better end up looking like this during the final patch of the expansion.
Reply

Reply

I like the weapon, your an amazing designer, keep up the good work

Reply

His loss is felt and this picture makes me miss him even more.

I wonder how the modern Horde looked like if he had survived.
Reply

Grommash Hellscream...
Why is your son such a prick and annoyance?
I love you a whole lot except for him.
Reply

Grom wasnt any better. Acually he was the first to knowingly sell his people for demonic power, and he did it again in w3. And he wasn't any nicer or even more reasonable, when he was Garroshs age. Blizzard wanted to give the Horde a real orc as warchief again but people were used to green Jesus Thrall and his softy politics (seriously Wow thrall has nothing to to with origial Thrall, this guy was a badass). So they continued to ruin Garroshs Character and made him do thigs that totaly went against his personality, and explained it by sayin he went mad with power, he diddnt even want. Stupid bullcrap. But saying you hate Garrosh means you hate Gromash as well, they are very mouch alike, Grom being proably a bit worse, because of the deamon blood, and if you dont see this you have to play W3 again or read the books. He does the seme stuff but back then Thrall conveniently tolerates it. If Grom does it people say ohh he is such a badass, i want to bear his child! But when Garrosh does it its more like: ohh he is such an asshole, feel free to kill him off anytime Blizzard. When people think about grom they thik about things like that:
www.youtube.com/watch?v=1PVrTh…
But tend to forget about that:
www.youtube.com/watch?v=TnW1z6…
Reply

Oh gosh, that's so true, I hate Garrosh alot! Probably, there must be one douchebag orc, as Nar'zhul and Gul'dan was before.
Reply

Very nice lines and forms!
Reply