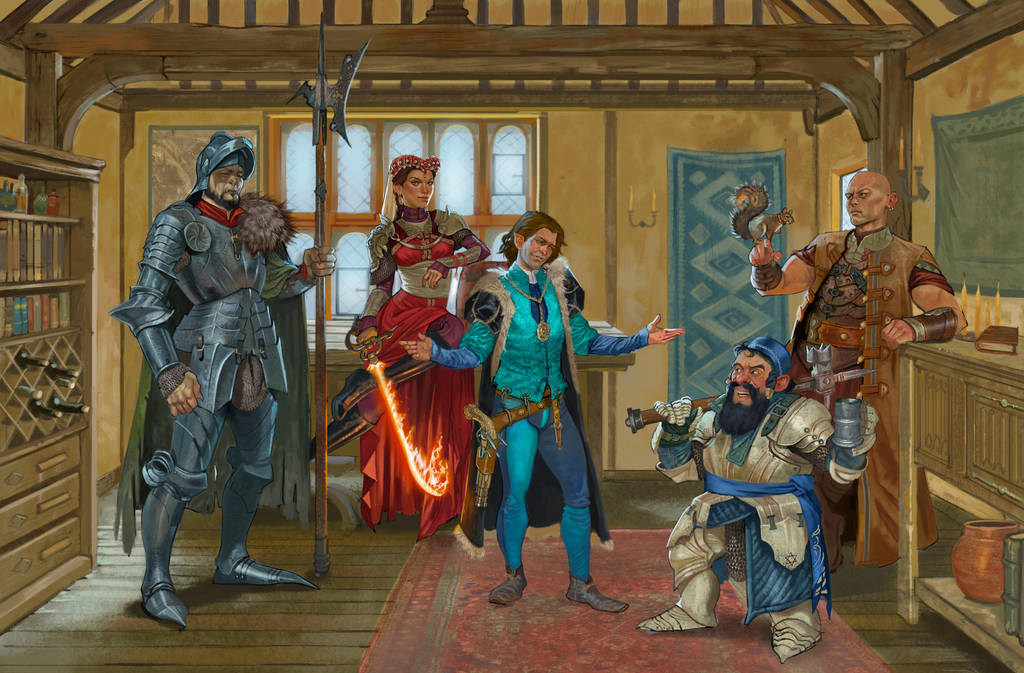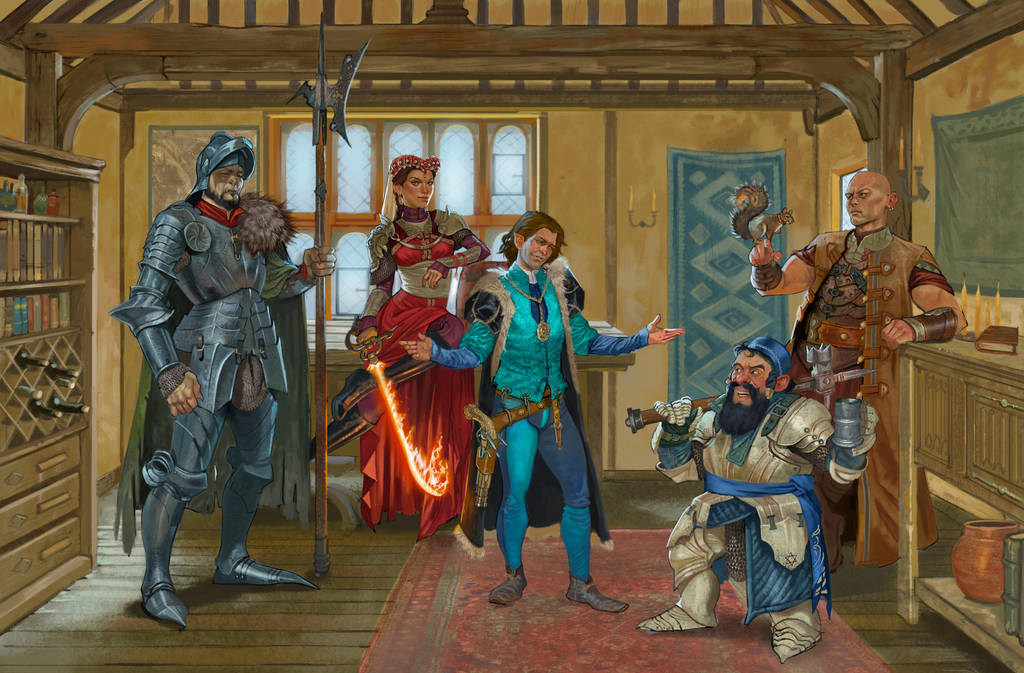 A commission I did for a DnD campaign based on a fantasy version of XVth century Germany.
From left to right:
-Zek:Half orc fighter, Unkown origin
-Aldonza Fernandez: Human Paladin, Spaniard
-Balthasar Jost: Half Elf Rouge, German
-Gerhard Kruger: Dwarf Cleric, German
-Marko Band: Human Ranger, Russian.

This was so fun to do. SHout out to Matt for letting me share this with you guys.