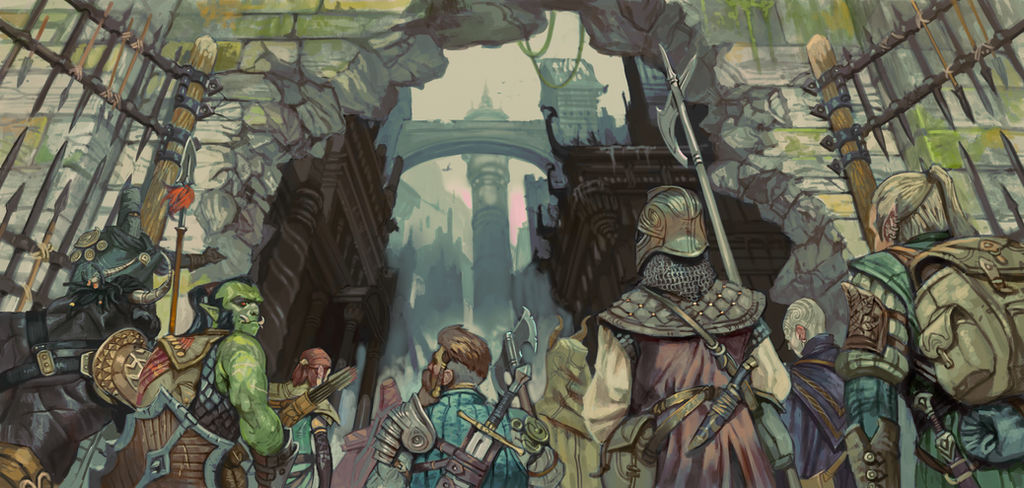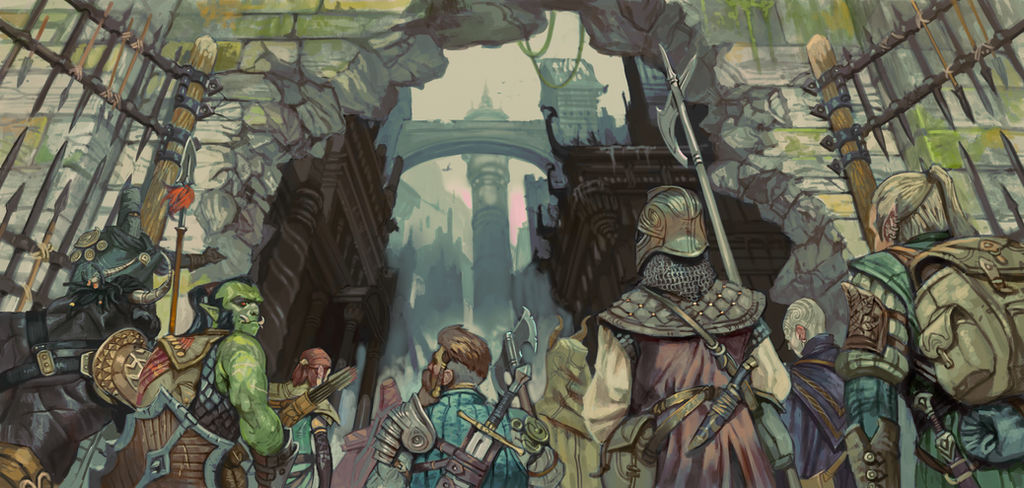 This is a sister image of another illsutraiton I posted a while back. Hope you like it. Just in case I will leave the backstory here again.
Hear me brave adventurers!" the mayor's messenger shouted. Behind him a large gate, clearly improvised over the hole in the wall. It was built nearly 10 years ago, to ensure the new settlers of Greywall wouldn't disperse or fall into dangerous grounds. A hundred years ago, the city was home to over 15 thousand souls. Now, over 20 years after the resettlement, the community barely reached one thousand, all occupying the northern district. Thus, it became common practice to hire those brave enough to explore the closed-off districts, which were still filed with undead and other wild creatures, and pave the way for future resettlement.
"You are given three days. Three days to move as far as you can. The last group went in and managed to clear the old central market place but that doesn't mean it wasn't overrun in the mean time in the past few days." The man shouted as loud as it could, his lungs probably ready to pop out. He held a book in hand and took a quick glance over it. Then continued "More than half of you are well known, survivors of previous Exploration Groups, so you know the dangers. Please try to make it out alive. And as always, you get to keep all the wealth you find! Good luck and may the Heroes bless your quest!"
The gates opened. Me and my dozen comrades, most armed with chain armor and bladed weapons, readied ourselves and prepared to move towards the weed-covered streets and crumbled buildings.
done for this project
www.indiegogo.com/projects/van…
Please feel free to check it out and support it if you are into tabletop RPGs!
So glad that the project is finally out and I can start sharing some images!