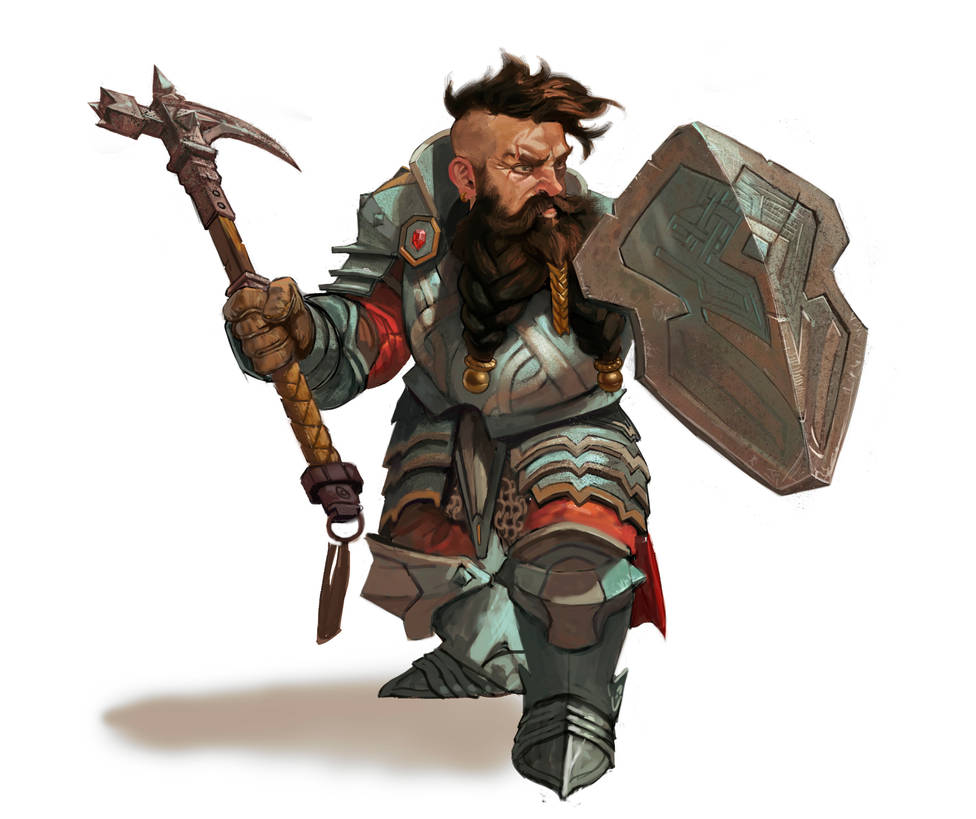 Race sample done for this project
www.indiegogo.com/projects/van…
Please feel free to check it out and support it if you are into tabletop RPGs!
So glad that the project is finally out and I can start sharing some images!

Thats one badass looking Dwarf Sir! Nice one.
Reply

I really love the implied weight of that warhammer.
Reply

Is it hard to make drawings such as this?
Reply

Well, I wish I could say no. But yeah, drawing and painting can be quite frustrating and difficult for everyone.
But don't let that get you down!
Keep putting your best effort into it and never give up. Practice your fundamentals and always have an open curious eye.

When I started drawing I could not have dreamt of drawing something like this. I sucked so bad. But I kept training until making these kind of things became natural to me.
Reply

Amazing texture on that shield. Love all the scratches hitting the light. Keep it up!
Reply