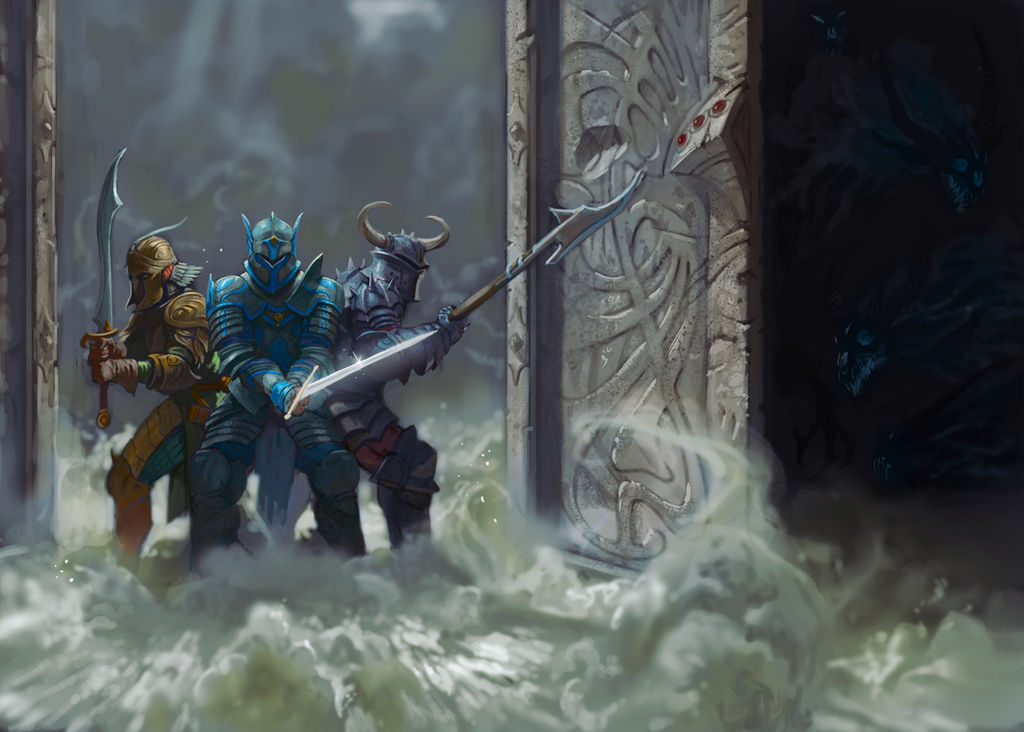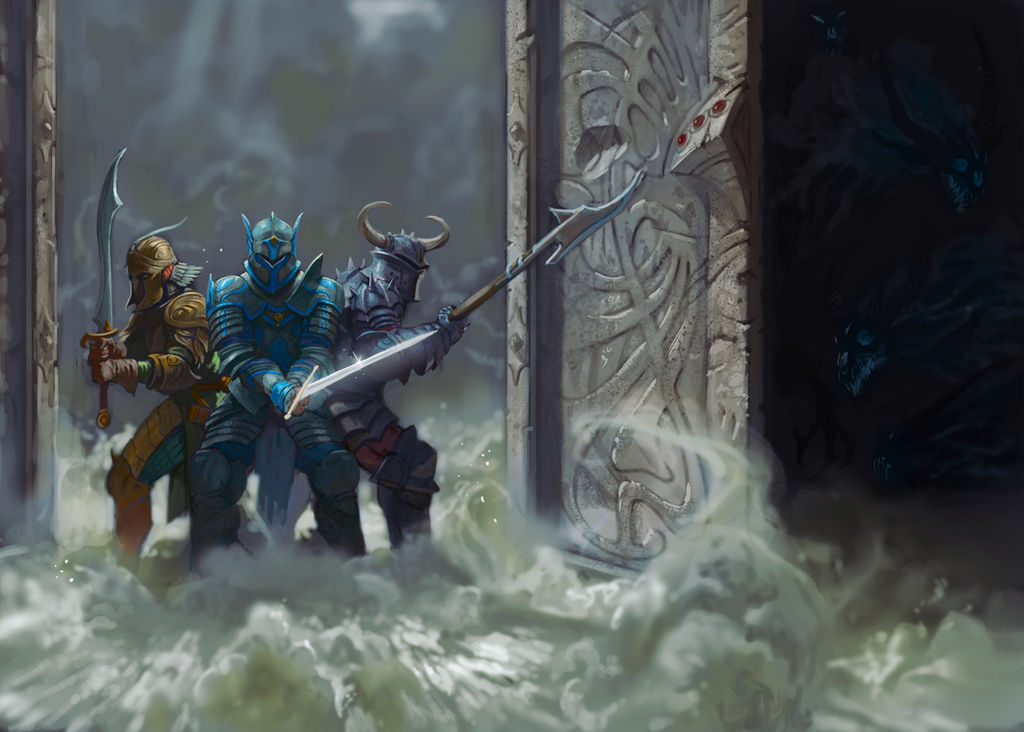 As the massive door opened, dozens of vile eyes turned towards it. Inside of the once luxurious temple, ghosts, shadows and other dark spirits had waited for nearly a half a century for their next living victims. Now stood three braves, or simply foolish, warriors. Armed with axes, plated armor and shields, it would avail them not. Outside the day shone brightly and the spirits could not reach them, not yet, but they knew the fools would enter. Oh yes they would. And once they stepped into the dark they would be drained of their life force.
Then one of the warriors drew a silver blade, which shone well under the sun light and the spirits knew these prey would not be an easy one.
A little scene done for this project
www.indiegogo.com/projects/van…
Please feel free to check it out and support it if you are into tabletop RPGs!
So glad that the project is finally out and I can start sharing some images!