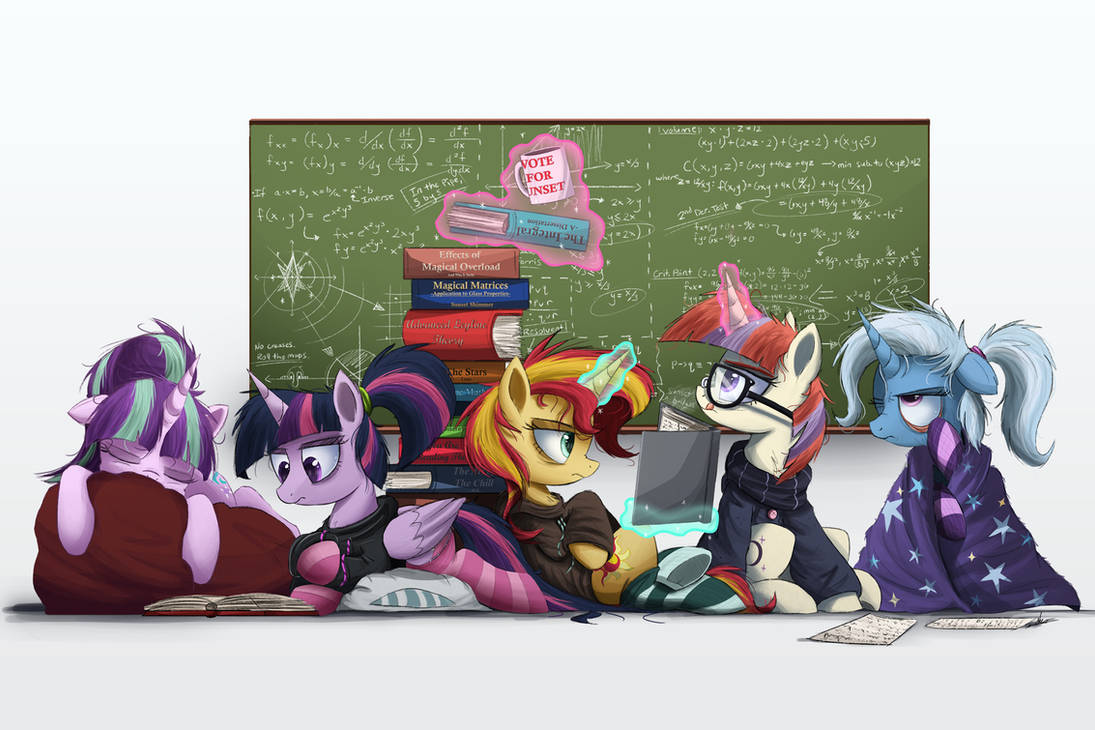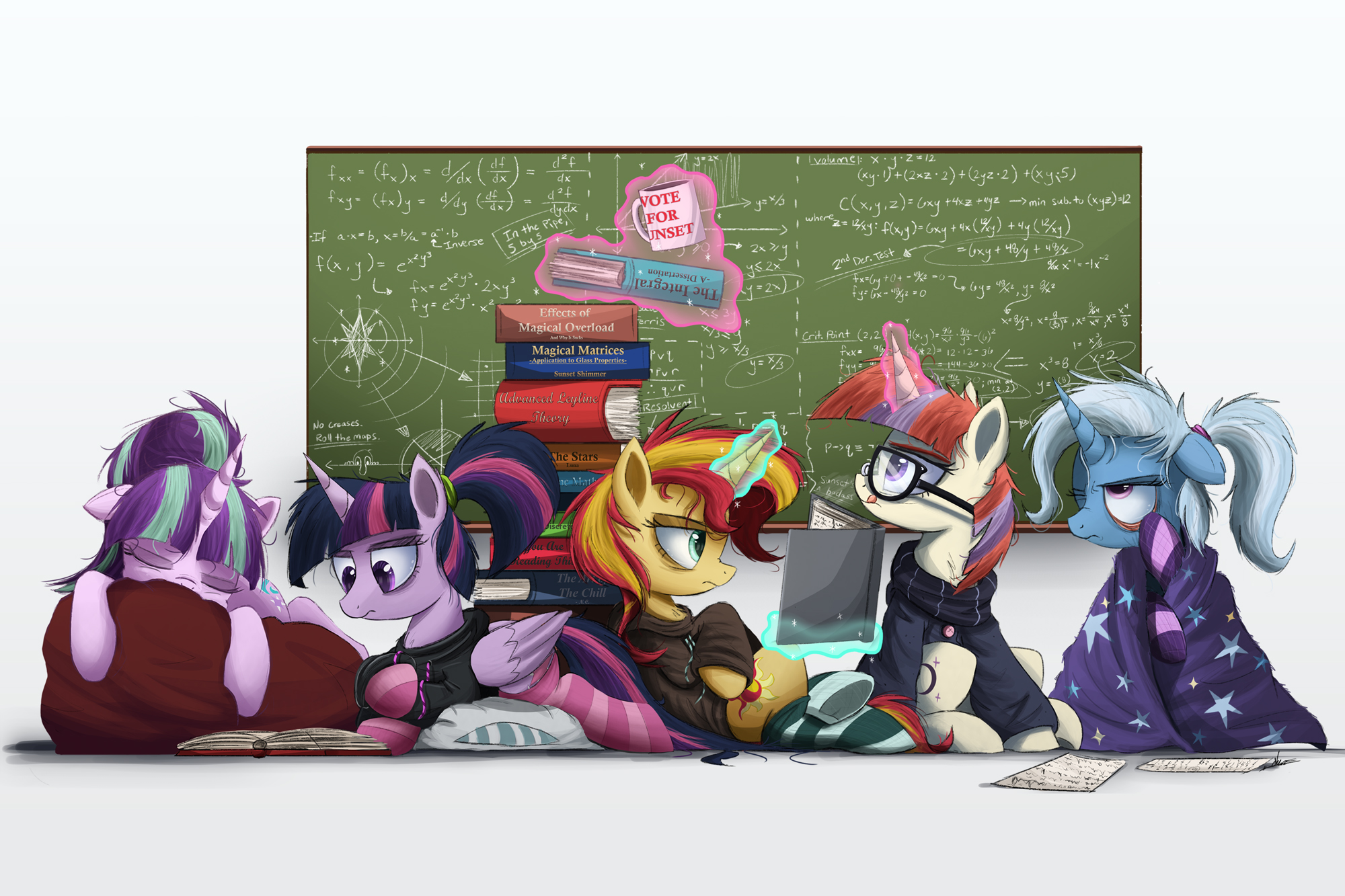 Watch
Happy finals, everybody.

I may or may not have projected myself onto Trixie, here.
Best enjoyed with
Mass Nerder
.
I've been sitting on this concept for more than a month, heh. Good song. It's about getting good grades.

Thanks to those that tuned into the streams!
Patreon
||
Tumblr
The owner of this deviation has disabled comments.