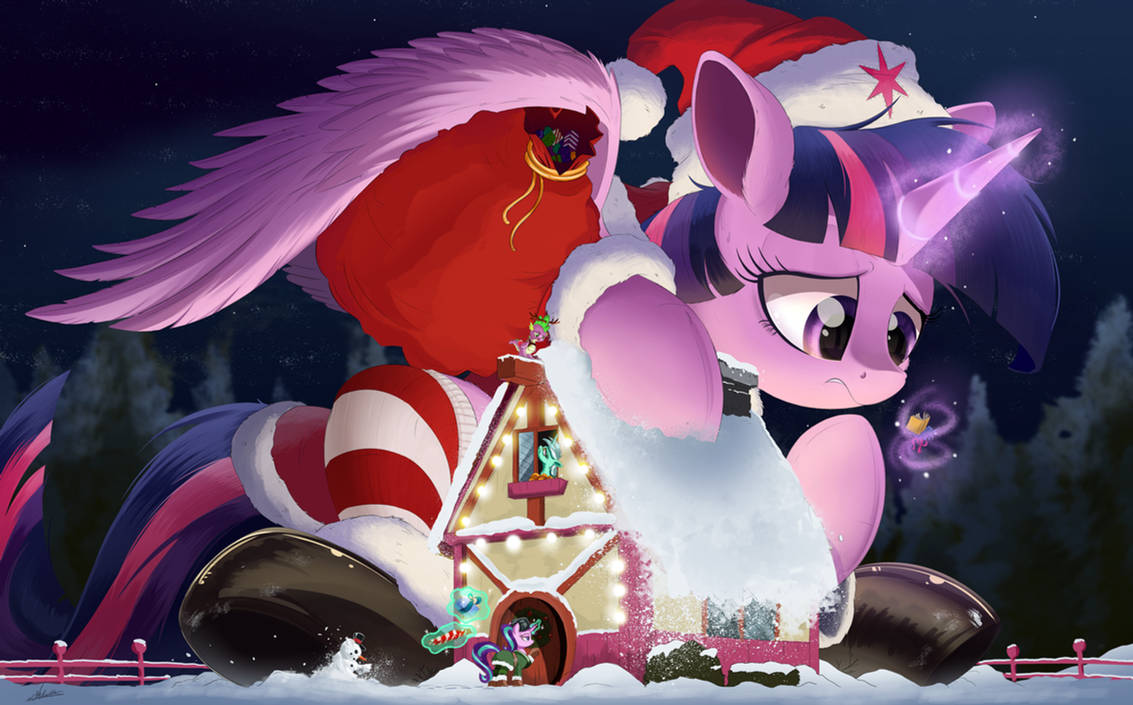 Watch
"Oh, hey Lyra. Sorry about the racket but apparently rein-dragons aren't 'allowed' to deliver gifts on Santa Hooves' behalf. Do me a huge favor and pretend to be asleep? She's already kind of freaking out - first house and we're already behind schedule."
--

A follow-up to last year's Big Apple Santa. We might have a new tradition here.
The night was going very well until the latest Champion of Hearthswarming saw the first chimney. Santa-Totally-Not-Celestia-Hooves really ought to consider providing an instruction manual to the ponies she chooses. Twi fully intends to write a strongly-worded letter if she survives the night, of course.

Terrible monsters and stuff roam the night during Hearthswarming Eve and it's up to the Champion to defeat them while delivering gifts to the good ponies. Or, something like that.

Merry Christmas, guys!
The owner of this deviation has disabled comments.