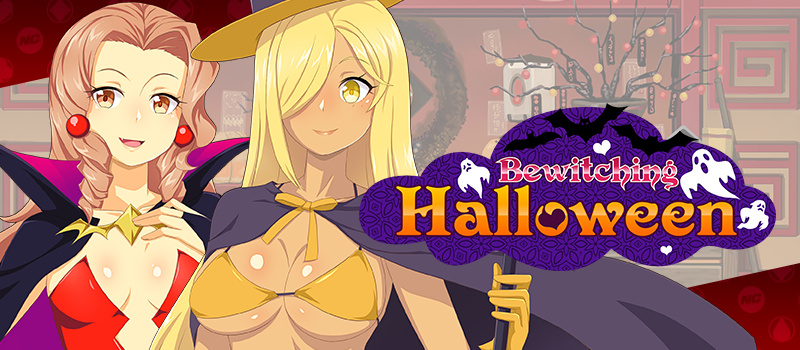 Hello! NChans Contest #1 is now over, thanks to the participants for their entries. This contest had the theme "Bewitching Halloween", which is the latest theme available to users of
NChans Style
app. The goal was to draw the characters of the theme.
This is my second art contest that I organize and the first for the NChans project. Unfortunately there were not many participants, the fault was a lack of promotion. We will try to do better next time, which will probably be for Christmas or the New Year.
You can find all information about NChans Contest on the NChans Studio website, and don't hesitate to follow us on Twitter (
twitter.com/nc_nchans
).
---
OFFICIAL PAGE
–
www.nchans.com/contests/c-3057…
CONTEST SUBJECT
– Bewitching Halloween
The NChans celebrate Halloween! Honchan, Quachan, Itachan, Doychan and Bibchan are competing for the best Halloween disguise!
PRIZES

1st - 1 year DeviantArt Core Membership OR the equivalent ($50 USD)

2nd - 3 months DeviantArt Core Membership OR the equivalent ($15 USD)

3rd - 1 month DeviantArt Core Membership OR the equivalent ($5 USD)
*If equivalent is choosen, you need a PayPal account in order to receive the prize.
RULES

One single entry (1 drawing) per person

Only the selected characters

Using the NChans's Halloween outfits (no change/alter outfits)

Including 1 to 3 characters maximum

Using anime style, normal ratio or chibi form ("Super Deformed")
PROHIBITED

Changing widely the character-design

Including original characters / characters from other series

Using defamation (racism, homophobia, etc), pornography, violence, gore

Using realistic art style, 3D model, cosplay

Using someone else's content
AVAILABLE CHARACTERS

---
WINNERS ANNOUNCEMENT
The scene is really cool, the dark BG enhances the colorful elements. Quachan seems mesmerizing the viewer with the flame that serves as light source. It just have to improve the shading of the hair to fit the light source and it will be perfect!
It's awesome to have the NChans posing together for the event, I like their poses a lot. That said, the BG scene could be more related to Halloween!
Doychan playing her role as a werewolf. The dynamic pose shows that Doychan is ready to hunt her prey. Too bad it is not in color but visually it is impressive.
Quachan who made NChans cookies, it's really cute. But I hope the cakes are not "bewitched"! There are some imperfections in the coloring, but it's not bad for a first drawing!
---
The artists will be noted as soon as possible for the prices.
Thanks everyone for your participation and see you soon for the next NChans Contest!