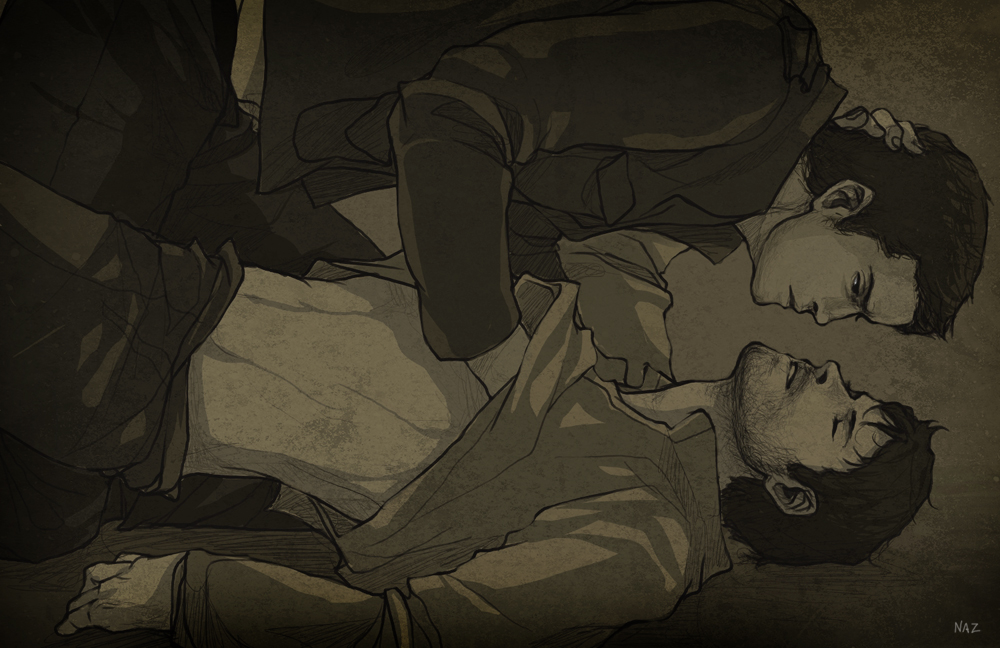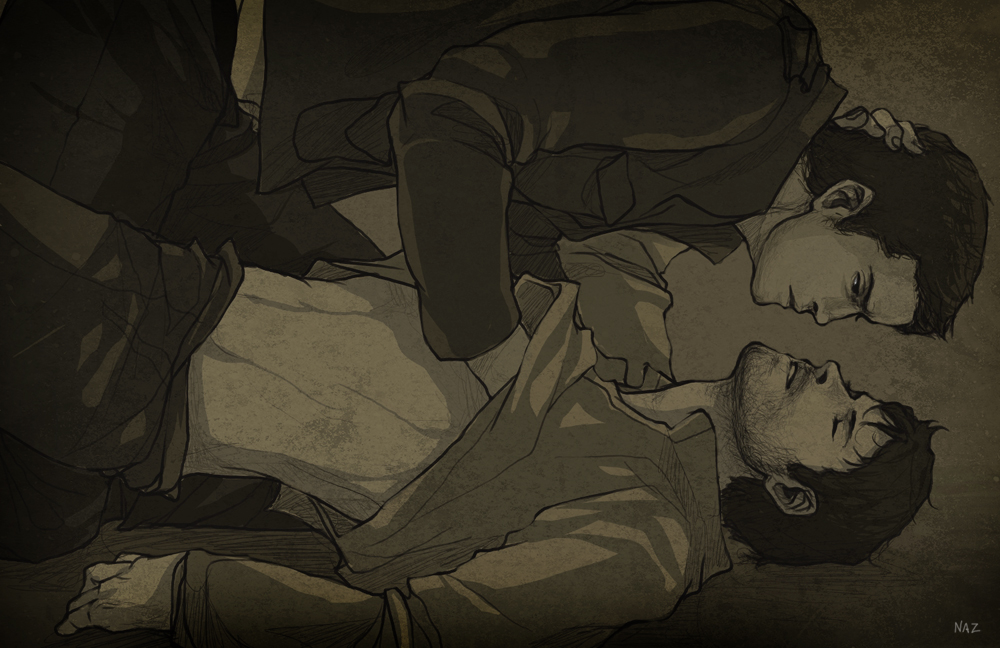 Watch
"How many of those did you take?"

"I love you."

"What?"

It's not the first time.

He knows this.

Should know this.

Should never, ever forget this.

"Dude," Dean says, and that's so old-Dean that Cas almost starts to laugh again, but the way he starts to pull away really isn't funny and so Cas tightens his grip on his hair and that does it, he stills, looks him in the eyes and frowns. "You're high."

"Yes, Dean, I know."
A Fanart from the fanfic The End, written by

You can read it here:
[link]
It's a Future!Dean/Future!Castiel, it's really good

fasefjbawkcjhb It's so hard to comic-ise them... >.>