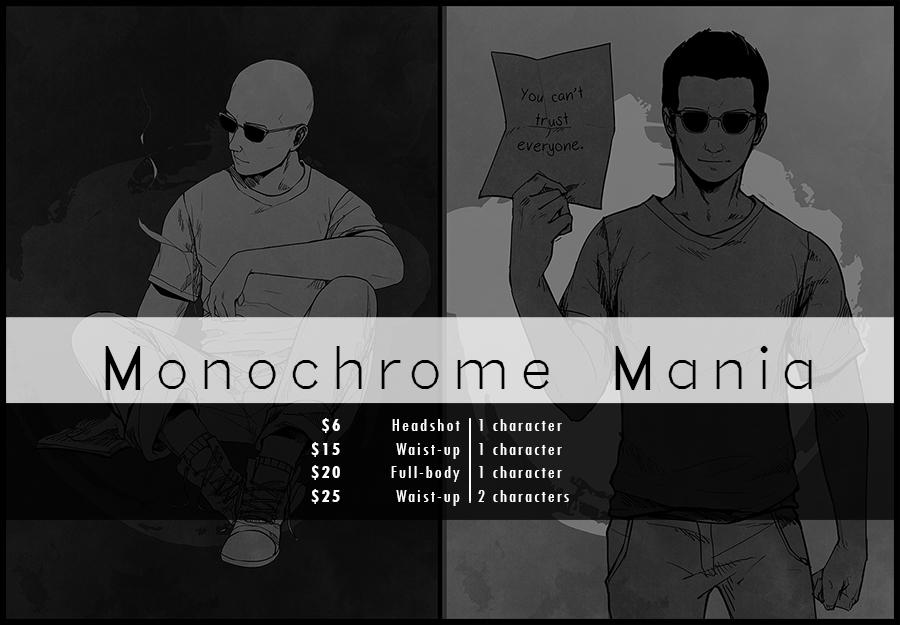 Let's try something new...A Whirlwind Ink Commission Batch!
1-week turnaround from reception of payment (may be longer depending on how many commissions you order at once, of course)
Black and white digital ink lineart with a greyscale palette, no background, less fuss, more value


The Available Goodies:
What I can draw: Fanart, NSFW, Humanoid creatures (but not furries)
What I won't draw: Furries, Artwork for commercial use, Artwork advocating discrimination of any sort
Interested? Here's the process:
1.
Submit your ink commission request through
my Google Doc
, telling me your choice of artwork and a quick description of your idea
2. Send your total payment to my PayPal at nazgullow@gmail.com
3.
I'll send over the completed artwork within 7 working days
Remember, copyright is not in my dictionary but stealing is.
Re-editing and re-posting is okay as long as you give credit where it's due and don't reclaim anything as your own.
But re-selling my artwork, credit or not, is not cool!
Easy-peasy! The idea is to have quick and easy commissions for everyone.
So while there is no limit to how many can sign up, this batch will close on the

21st of July 2017 ET

That's all, folks! Thanks for your time
<s>