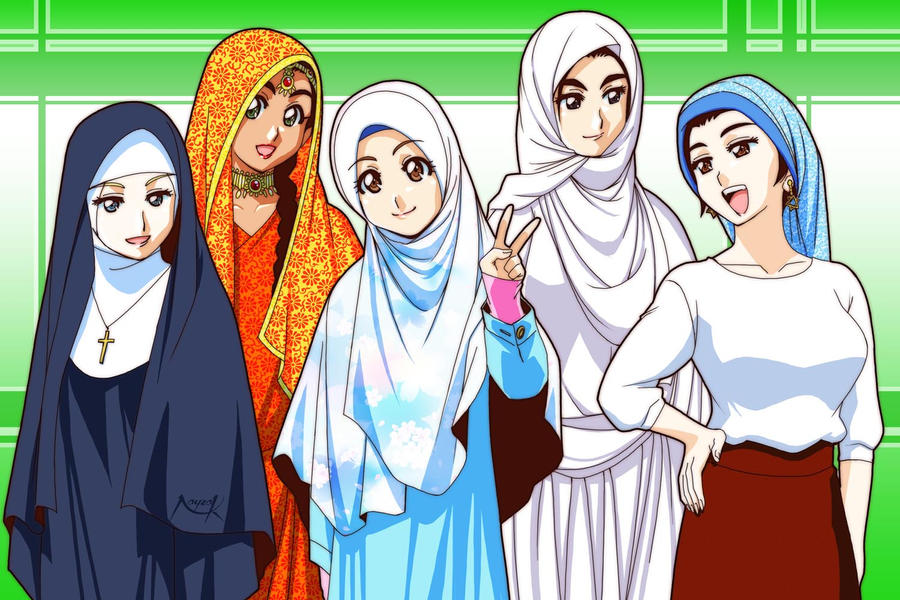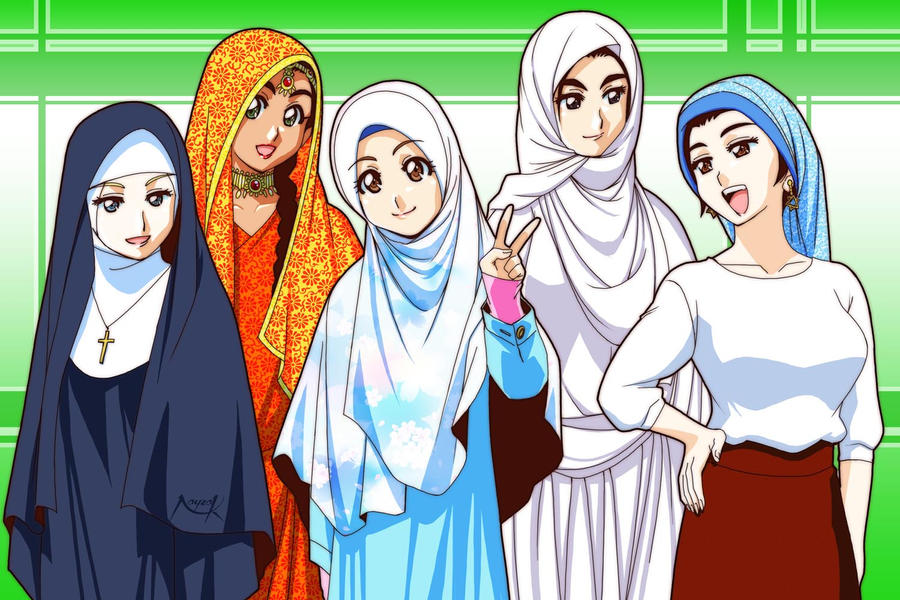 Watch
Assalaamu alaikum [Peace be to you],
Headscarves are scarves covering most or all of the top of a woman's hair and her head. they may be worn for a variety of purposes, such as for warmth, for sanitation, for fashion or social distinction; with religious significance, to hide baldness, out of modesty, or other forms of social convention.
What is "modest clothing?"
For Muslim women, "modest clothing" may mean a multitude of different things. For some, it means a burqa. For others, modesty means loose clothing and a head-cover. For others, loose clothing that does not reveal cleavage, arms and legs is modest. And the variations continue.
Muslim women who wear headscarves in public may do so for one or more of the following reasons:

Many Muslims believe God requires women to cover their hair. Many people who don't believe it's required believe that it is preferable for Muslim women to cover their hair. It is sufficient that for many Muslim women, covering the hair is a religious act.

Many Muslims believe that covering the head engenders a certain spiritual state of receptivity and centeredness. So, many women who do not wear head-covers all the time may do so for religious occasions, or when inspired to do so.

Head-covers convey a message of purity and godliness to many observers. Different traditions of religious iconography use mantles and other head-covers to symbolize purity and even saintliness.

Many people believe that a headscarf engenders respect and honor for women, thus preventing men from flirting, etc...

They identify a woman as an observant Muslim to non-Muslims. This facilitates awareness of her lifestyle right off the bat, without necessitating lengthy explanations ("Sorry, I don't drink." "I'm sorry, I'm a conservative Muslim woman and I don't shake hands with men." "Oh, it's time for me to pray; you see, um, I'm Muslim.")

They identify a woman as Muslim to other Muslims, allowing for instant community and exchange of salams (Islamic greeting).

For many Muslim women, head-covers are culturally normative and/or beloved, and are part of an ethnic outfit.

In certain cultures, covering one's head is respectful to other people, especially to status superiors such as older people.
and there are many other reasons...
This shows that the Muslim headscarf is capable of a number of meanings, many of which are rather more mundane and less dramatic than outsiders might imagine.
if you are a girl and you wear a head-scarf for a reason that's not mentioned above, feel free to comment and share with us why do you wear a headscarf.

many people, when talking about a woman covering her hair, they imagine a Muslim woman. while in fact, there are many women of different cultures and religions who choose to cover their hair for different reasons. I wanted to make this drawing to show you how similar different women would look when they cover their hair...
from right to left:
- an Orthodox Jewish woman.
- a Sabian woman
- a Muslim woman
- a Hindu Woman
- Catholic Nun
EDIT:
after I received some good critiques from some people, I made the Jewish woman's top a little loose. I think it looks better this way.
I hope that was beneficial.
Wassalaamu alaikum,
The owner of this deviation has disabled comments.