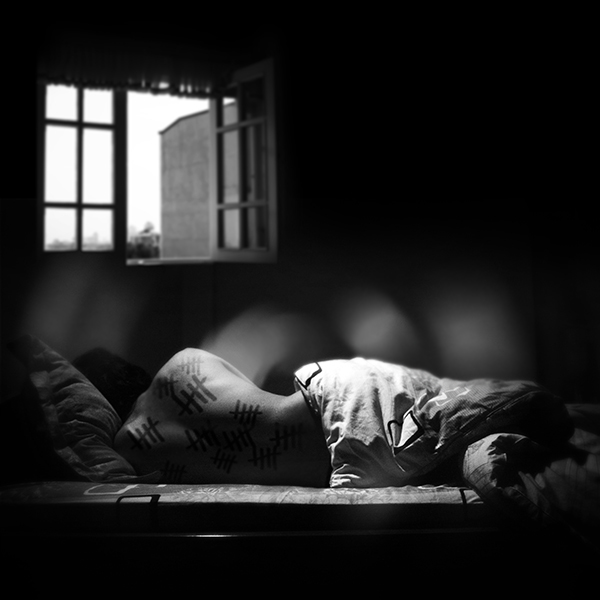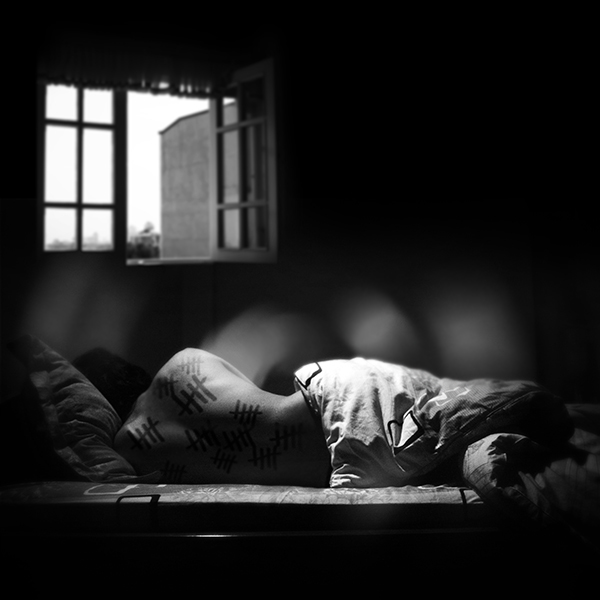 Watch
Daily Deviation
Given 2013-02-10
Maybe I'm not a professional photographer myself, however I feel an overwhelming urge to write down a more analytic comment/critique to this marvellous photography...
Firstly, indeed, it's completely awesome!

I love the composition and concept. The idea is mind-blowing, very well worked up and also very symbolical for me.
The darkness of the room symbolizes here for me a kind of feeling of being insecure, threatened by the outer world. Plus it might be a symbol of a kind of "mental cage" made from our self-destructive, negative emotions and thoughts.
The lines on the model's body resembles to me days which pass (it reminds me so much of shipwrecked people who are stuck on an uninhibited island and who want to keep up to date with the world's calendar, so they draw and cross out lines... but usually on a rock or a piece of wood and not on someone's body... but it makes the whole idea even more haunting and excellent for me; it's definitely more dramatic). These days just pass, and although he's still alive, he can't bear the reality, it is like a nightmare for him. Maybe the border between dreams and reality has been wiped out?
The only one element in this photograph which shows that maybe there is still hope is the open window in the background. Maybe this broken by world and troubles person will one day wake up from his dreams, peer through the window and try to live happily again? Maybe he will try to endure all of the suffering, pain and problems and will manage to get out of the state into which he's fallen...
This is how I interpreted this work.
As for me it's a really wonderfully executed concept, very emotional and inspiring.
Congrats!
The Artist thought this was FAIR
27 out of 28 deviants thought this was fair.