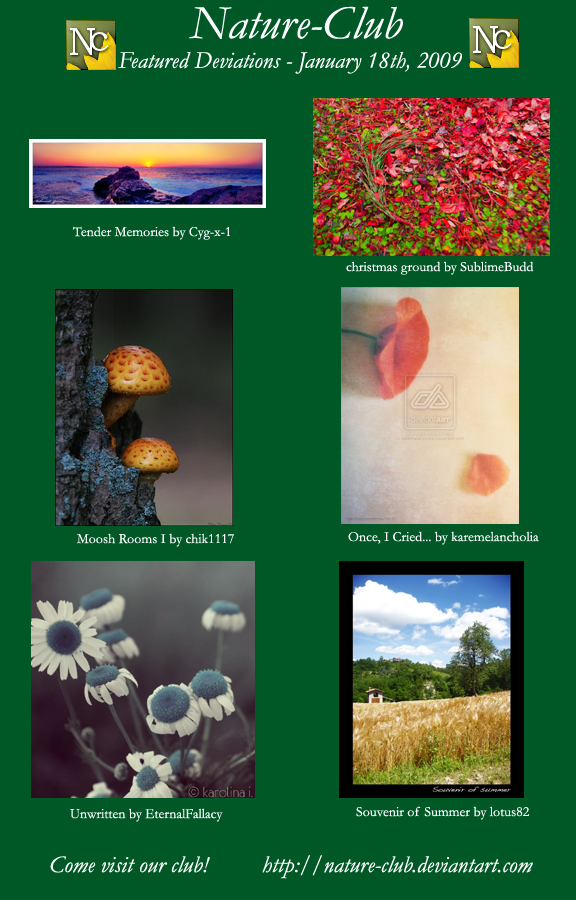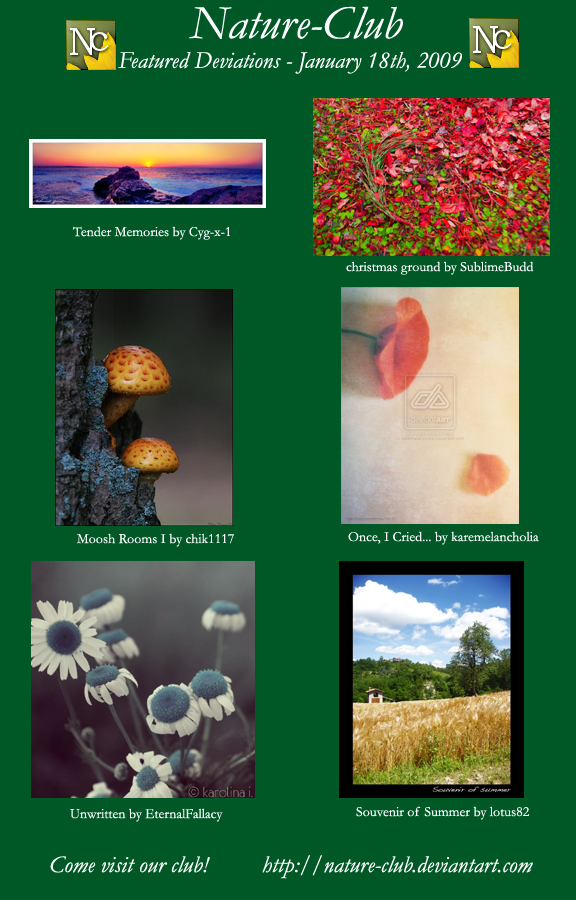 nature-club Submissions - January 19th, 2009
Here are just a few examples of the excellent pieces of work created by our group's members! If you see a picture you like, do not fav this collection image - please visit the original version of the image through the links provided below.
Works Included:
Tender Memories by ~
Cyg-x-1
-
[link]
christmas ground by ~
SublimeBudd
-
[link]
Moosh Rooms I by =
chik1117
-
[link]
Once, I Cried... by `
karemelancholia
-
[link]
Unwritten by =
EternalFallacy
-
[link]
Souvenir of summer by ~
lotus82
-
[link]
Thank you for supporting ~
Nature-Club
and its members!
( Collected by =
hoogathy
)

This is a great new way of showing member's submissions. I like it!

There's one thing I would like to bring to your attention, though. In the artist's comment section, the link for Moosh Rooms I by :chik1117: is incorrect. It takes me to a different photo.
Reply

Your new format is very attractive and I love the large size of the photos.

Thanks for all of your hard work.

Rebecca

Reply