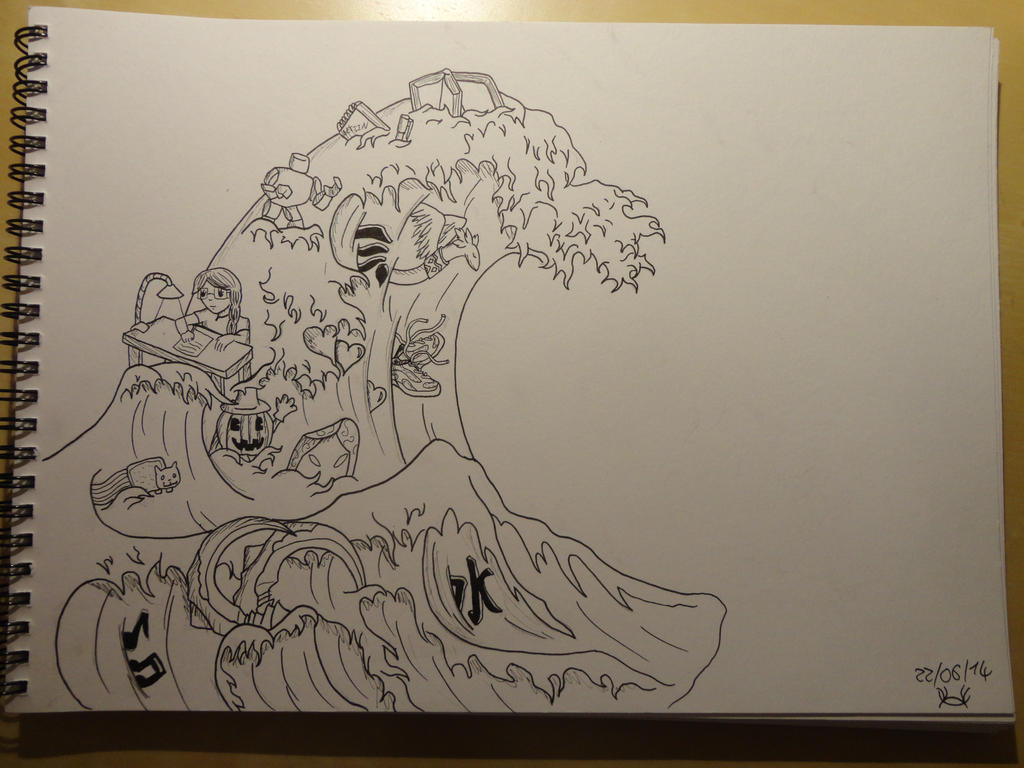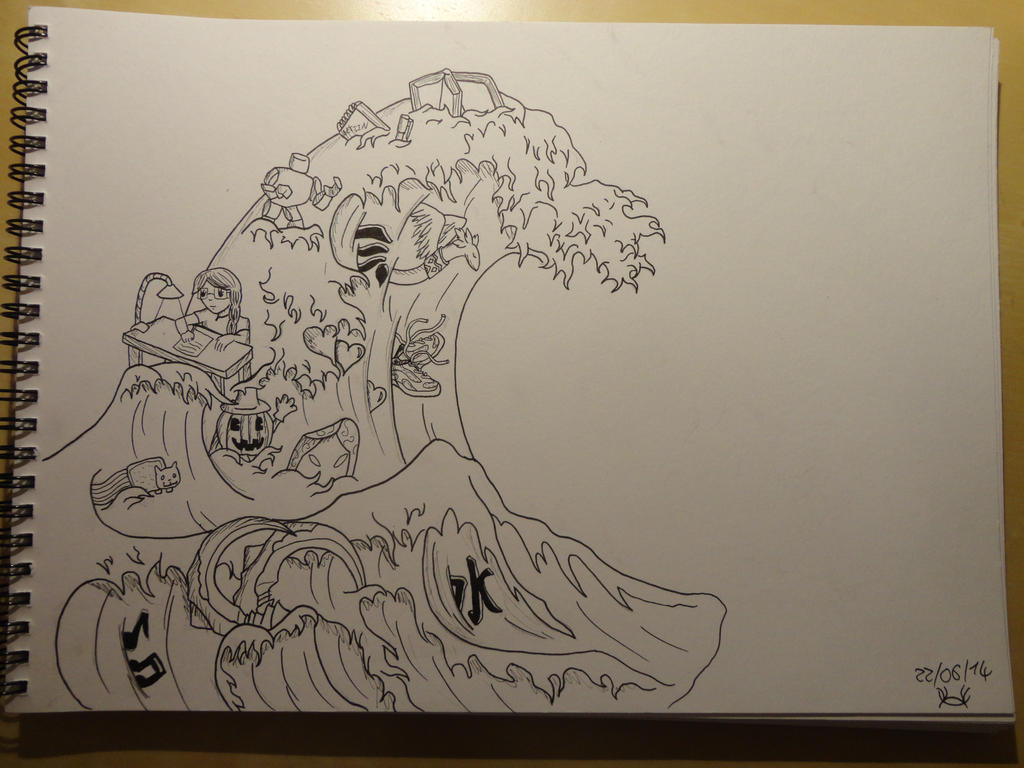 Watch
Here my fifth submission for 365-DaysOfDoodlesÂ
'
s 7 days drawing challenge, based on the theme "
Pick your favorite song's title.
That's the title of your drawing
"

I don't really have a favorite song, so I just pick one among the ones I often listen. I choose "Tidal Wave" by Owl City.
The wave is highly inspired by
Katsushika Hokusai's Great Wave of Kanagawa, with some additional details. I wanted to express these moments when you have just million things you have to do and you want to do, all at the same time. It's like being submerged by this wave of things.
I feel that something is missing in this drawing, by dunno what (plus I don't really have the time to fix it)
See you tomorrow ! (just two more drawings to do!)