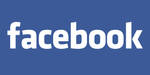 www.facebook.com/pages/Nats-Pe…
www.youtube.com/watch?gl=US&fe…

G E N E R A L
My name is Natty - better known as Natalie Pearl Wunn,(The Wunn is Pronounced as ("ONE")
Born on 13th May 19.. (I better leave the Year a secret )

I believe in Family.. Taking Care Of them gives me Happiness.
For a Friend will come and GO, But not Your Family.

deviantART
I'm self-trained and I am very proud of it.
I have been doing Photomanipulations for the Past 2 years, but i was not Keen or Interested so much then.
Just Last Year I started getting more Interested, and started digging out my Passion for it.
It wasnt easy at first, with many flaws, But as time passed I started getting my hands steady and wanted
to create something ambitious for myself and for others and my love of Photoshop was born.
I personally prefer Emotional, Dark and Fantasy Arts.

C O N T A C T
npearl.wunn@gmail.com

S E R V I C E S -
If you are interested in working with me, please feel free to
e-mail or send me a note on deviantaRT.
Yes, I'm available for commissions!
I use CS2 and CS5 and my soul & imagination.

C O P Y R I G H T:
My artworks may not be reproduced, copied, edited, published, transmitted or uploaded in any way without
my express WRITTEN permission. Please RESPECT copyrights! © All rights reserved!