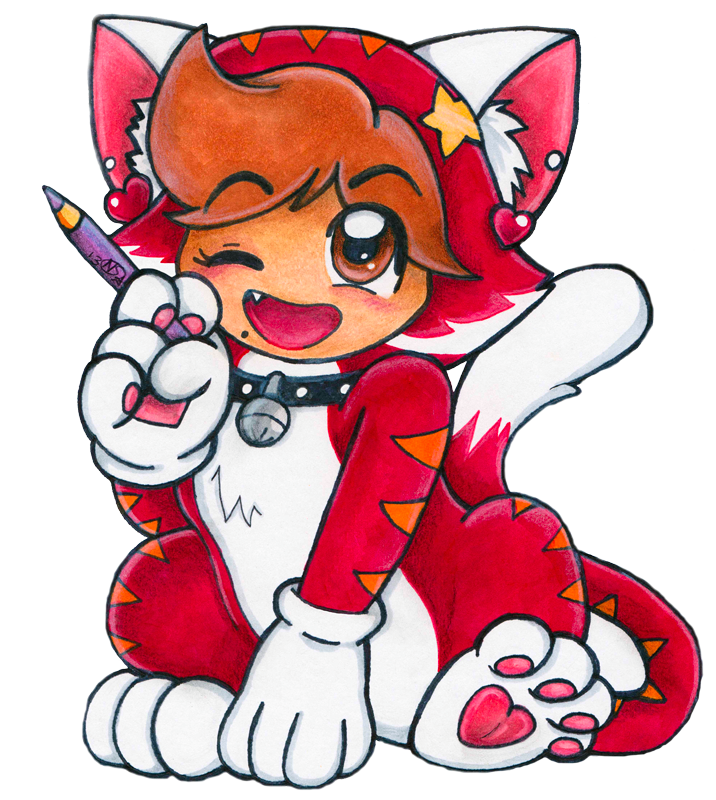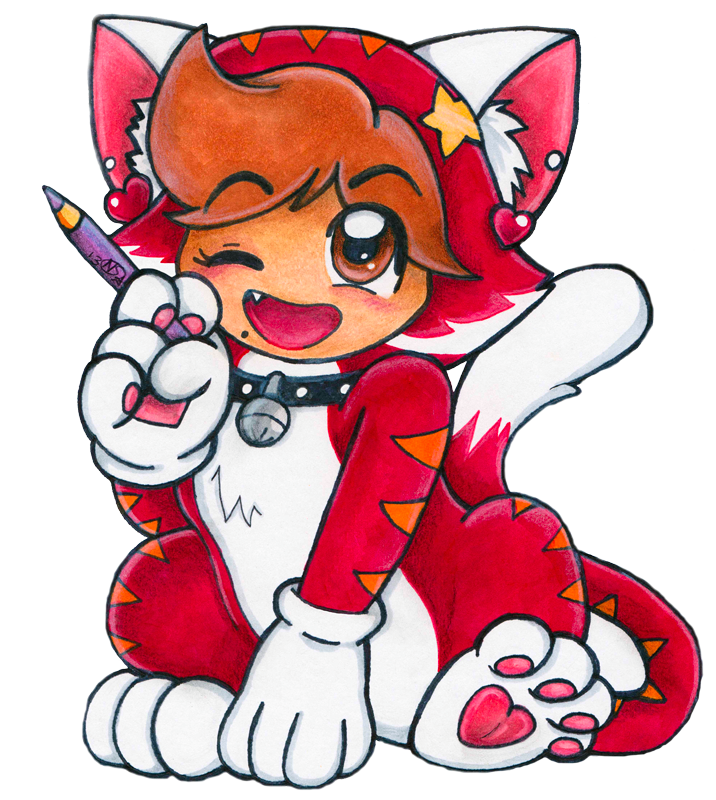 Collab piece for

's Pussy Picture Collab thingy~

I can't wait til he finishes it and we get to see all dem kittehz! 8D
For those of you playing at home I did do one previous to this...but I wasn't comfortable submitting it for obvious reasons...

Anyway, I haven't drawn my OC Natz in a while. I'm really pleased how the pose and colouring etc turned out too. I tried a few other poses but I just couldn't get her in the right one so she will have to sit and hold her magic pen. :b
Feels kinda weird being in a cat suit...My hair is stuck in there and it feels itchy O_o; lol.

All coloured with Copic markers (except for the skin tone). I have no idea where my Copic Colourless Blender pen went to... I sure miss it though...
Time: Gosh, I forget to time myself..but I know for a fact I was at the colourin/shading for a few solid hours. So approx: 3-4 hours.
Cat costume concept (c) Nintendo
Natz (c)
NatSilva