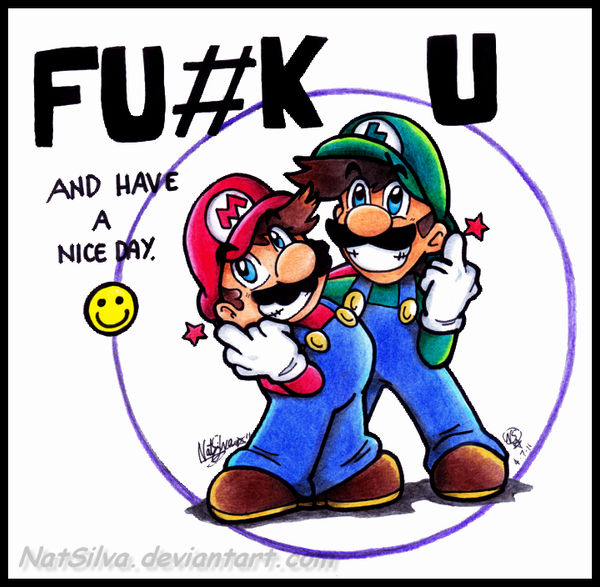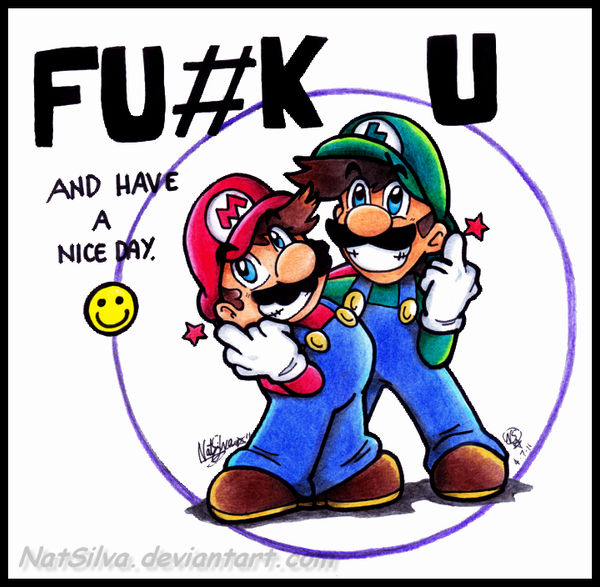 HERE'S YOUR MARIO ART!!

Now, f
#ck
off and have a nice day!


EDIT: Jan 2016:
FYI: This was not meant to be rude towards YOU- the watcher, fellow artist, random person who sees this.. so don't come at me with your attitude and sayong it's rude or whatever, cause I will tell you to F*** off and have a nice day!

Bullies these days:
It has come to my attention that the young audience I have has/does have issues with bullying on social networks or in real life. For those who are victims to bullies, let me tell you some thing that helped me out- Bullies and anyone who cause others pain, whether it be emotional or psychical is scum. They are broken and bitter because they aren't happy with their own lives/how they live/look etc, some times it's a family problem or by hanging round the wrong sort of people/how they have brought up etc... and I do feel for them because it's some times not always their fault, but everyone has a choice and can change for the better, for themselves. Although some are different than others (as humans are all different) you gotta learn how to stand up for yourself. Never throw a punch or stone, instead use your heart and mind- something some bullies lack... Use your intelligence and grace. Keep in mind that bullies often pray on the weak who cannot and some times don't lash back because the bully knows this! Be strong, love yourself and shine! They will be able to see you are a strong person within the surface and don't need a fist to shut your face!

If you still have problems...even with the amount of courage you have- just tell them to fuck off and have a nice day....with a smile!

Characters © Nintendo